Upper Body Bodyweight Workout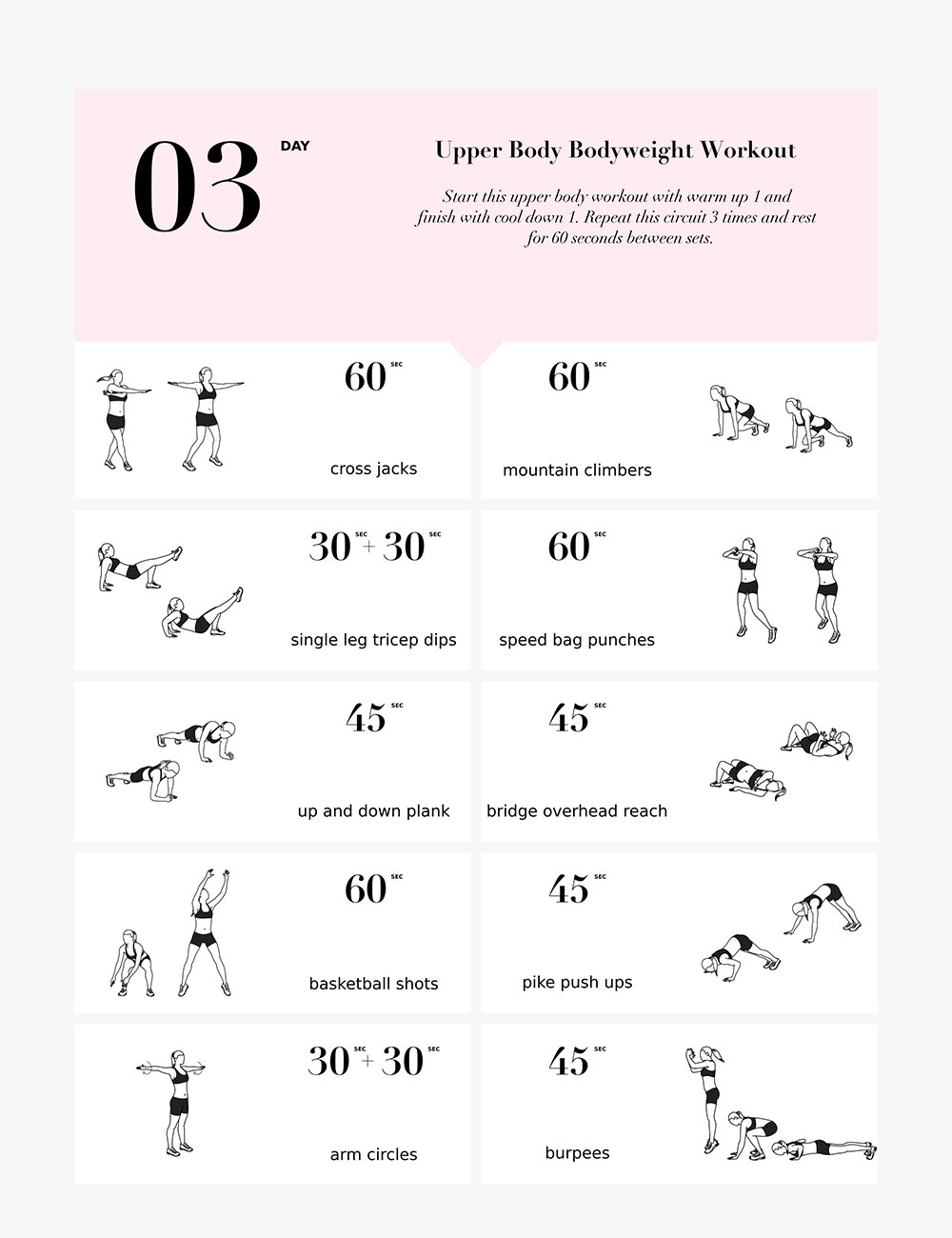 Exercises: cross jacks, mountain climbers, single leg tricep dips, speed bag punches, up and down plank, glute bridge overhead reach, basketball shots, pike push up, arm circles, burpees
Equipment: no equipment
WARM UP & COOL DOWN
WORKOUT VIDEO
INTERVAL TIMER
MUSIC PLAYLIST
CALORIE CALCULATOR
Enter your weight to find out how many calories you can burn doing this upper body workout:

The Traveling Edition
4-week no-equipment program
Sculpt your whole body while traveling or on vacation with our 4-week no-equipment workout plan for women. This high-intensity bodyweight plan is designed to help you maximize your metabolism, torch calories and build lean muscle on-the-go!
Download our jetsetter bundle
to your mobile device, and come back from any business trip or lavish vacation feeling more fabulous than ever!