Get sleek arms and sexy shoulders with this dumbbell workout routine for women. A set of 10 upper body exercises perfect for strengthening the muscles and start sculpting your torso.
ARMS & SHOULDERS DUMBBELL WORKOUT ROUTINE
SLEEK & SEXY UPPER BODY WORKOUT INSTRUCTIONS
WARM UP
Start this upper body intermediate workout with a 10 minute warm up routine.
WORKOUT
Repeat this circuit 3 times and rest for 60 seconds between sets.
1. High knees: 60 seconds. Bring your knees up to waist level and then slowly land on the balls of your feet.
2. Tricep kickbacks: 20 seconds + 20 seconds. Grab a dumbbell, bend your torso and bring your right elbow up, so that your upper arm is parallel to the floor. Kick back until your arm is fully extended and then lower the weight to the starting position. Repeat for 20 seconds and then switch sides.
3. Hammer curls: 45 seconds. Hold a dumbbell on each hand with your palms facing your hips, bend your elbows and lift the weights.
4. Lateral raise: 45 seconds. Raise your arms out to the sides until your elbows are at shoulder level and then lower them slowly.
5. Thrusters: 30 seconds. Hold the dumbbells in front of your shoulders, squat and, as you stand up, extend your arms above your head.
6. Half squat jab cross: 45 seconds. Start with your feet shoulder-width apart, knees slightly bent, hips low and back, and your arms up. Push one arm out in a punching motion and then quickly switch between arms.
7. Front raise: 20 seconds + 20 seconds. Grab a dumbbell, keep your palm facing down and raise your arm to the front until it's parallel to the floor.
8. Bent over lateral raise: 45 seconds. Hold a dumbbell in each hand, bend your torso and raise your arms out to the sides. Keep your knees and your elbows slightly bent.
9. Split squat curl: 20 seconds + 20 seconds. Combine split squats with bicep curls to work your biceps and legs and improve your cardio fitness.
10. Tricep dips: 20 seconds. Place your hands behind you on a bench, extend your legs and start bending your elbows. Lower yourself until your arms are at a 90-degree angle and then come back up.
The Beginner Edition
8-week beginner + intermediate program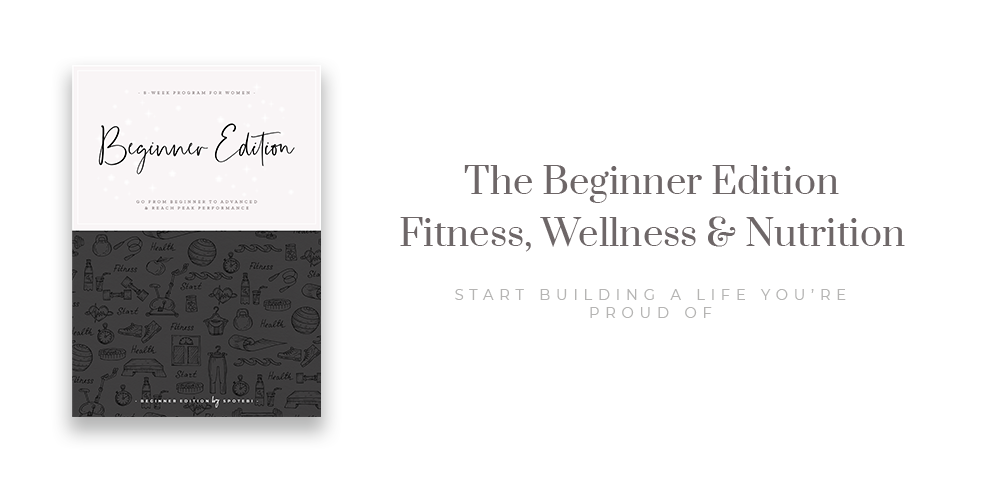 Go from beginner to advanced in just 8 weeks and reach peak performance with the help of our
Beginner Program
! Phase one focuses on strengthening your muscles, tendons, and ligaments, and boosting your flexibility and Phase two focuses on improving your cardiovascular endurance, stamina, and muscle power.
STATIC STRETCHES
Stretch your arms, shoulders and relax with this upper body stretching routine.
INTERVAL TIMER
MUSIC PLAYLIST
CALORIE CALCULATOR
Enter your weight to find out how many calories you can burn doing this arms and shoulders dumbbell workout routine:

Get sleek arms & sexy shoulders with this upper body workout routine for women!
RELATED WORKOUT ROUTINES