Flatten your abs and blast calories with these 10 moves! A belly fat burner workout to tone up your tummy, strengthen your core, and get rid of love handles. Keep to this routine and get the flat, firm belly you always wanted!
Belly Fat Burner Workout For Women
Description: Repeat this circuit 3 times and rest for 60 seconds between sets.
Equipment: jump rope, dumbbells
WARM UP & COOL DOWN
Belly Fat Burner Workout For Women Instructions
1. Jump rope: 60 seconds. Rotate your wrists to swing the rope and jump on the balls of your feet.
2. Sprinter crunch: 45 seconds. Lie on your back with your legs fully extended and your arms bent and by your sides. Lift your torso off the floor, bend your right leg, and bring your right knee close to your left elbow. Repeat on the opposite side.
3. Leaning camel: 60 seconds. Get down on your knees, with your thighs perpendicular to the floor, and hold a dumbbell in front of your chest. Slowly lean your torso back and then return to the initial position.
4. Stutter steps: 30 seconds + 30 seconds. Stand up, extend one leg back and raise your arms above your head. As you crunch, bring your back knee up and bend your arms. Repeat for 30 seconds and switch sides.
5. Spiderman plank: 45 seconds. Start in a low plank position and bring your right knee to your right elbow. Extend your right leg back and repeat with the left leg.
From the Shop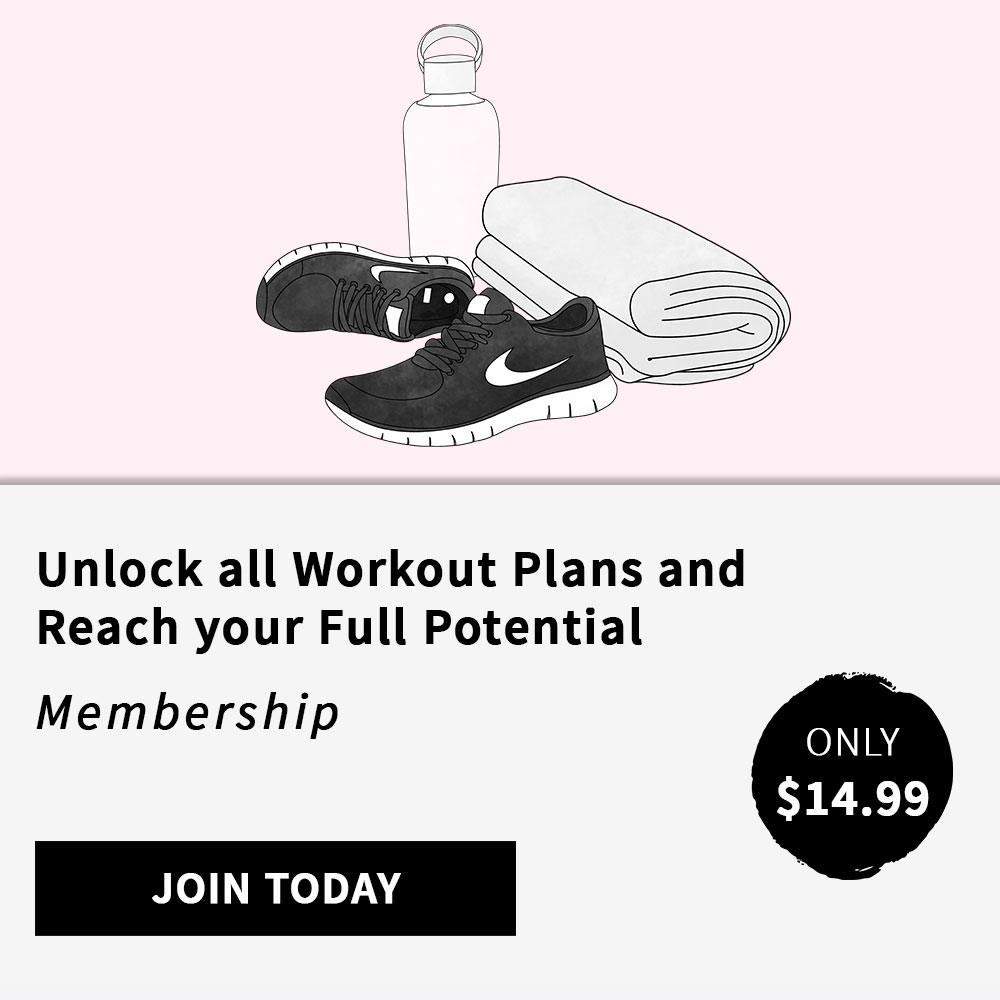 6. Bird dog: 60 seconds. Start on your hands and knees, with the hands under the shoulders and the knees under the hips. Extend one leg and the opposite arm at the same time and pause. Switch sides and repeat.
7. Toe touch: 45 seconds. Lie on your back, holding a dumbbell with both hands, and lift your legs until they're perpendicular to the floor. Extend your arms, lift your shoulders off the floor and try touching your feet with the dumbbell.
8. Reverse crunches: 60 seconds. Lift your knees until your thighs and calves form a 90-degree angle, and your calves are parallel to the floor. Lift your hips and bring your knees, as far as you can, toward the chest.
9. Dumbbell side bend: 30 seconds + 30 seconds. Stand with your feet shoulder-width apart and hold a dumbbell in your right hand. Bend to your right side, as far as it feels comfortable, and pause. Return to the starting position, repeat for 30 seconds, and then switch sides.
10. Plank rotation: 45 seconds. Get into a plank position, with your hands under your shoulders, your feet a little wider than hip-width apart, and hold a dumbbell in each hand. Twist your torso and lift your left hand toward the ceiling. Bring your left hand back to the initial position and repeat on the right side.
Workout Video
Workout Routine Interval Timer
Music Playlist
Calorie Calculator
Enter your weight to find out how many calories you can burn doing this belly fat burner workout:
Did you know that dormant or inactive glutes are probably the main reason why most people struggle to grow their booty? If this is …
Increase your stamina and endurance with this intense bodyweight fat burner routine for women. A 30-minute full body workout, perfect for burning a ton of …
Move quickly from one exercise to the next while performing this 15-Minute Abs & Obliques Superset. Supersets help you finish your …