Start your legs and glutes day with a quick lower body warm up. This at-home routine prepares your muscles, tendons, and joints for strength training. It also improves circulation and jumpstarts your metabolism.
At-Home Lower Body Warm Up
Description: Repeat this circuit 1 time.
Equipment: no equipment
At-Home Lower Body Warm Up Instructions
1. Run in place: 60 seconds. Stand straight, open your chest, pull your knees up and slowly land on the balls of your feet.
2. Scissor skier: 60 seconds. Jump up, bring your right leg forward, your left leg back, reach your left arm up and your right arm back. Jump again and switch sides.
3. Mountain climbers: 60 seconds. Start on your hands and knees, bring one knee up toward the center of your stomach, and then quickly alternate between legs.
4. Jumping jacks: 60 seconds. Stand with your feet together and your hands by your sides. Jump up, spread your feet, and bring both hands together above your head. Jump again and return to the starting position.
5. Side shuffle: 60 seconds. Start in an athletic position, with your knees slightly bent and your hips back. Take a few quick steps to the right and then touch your right foot. Repeat on the left side.
From the Shop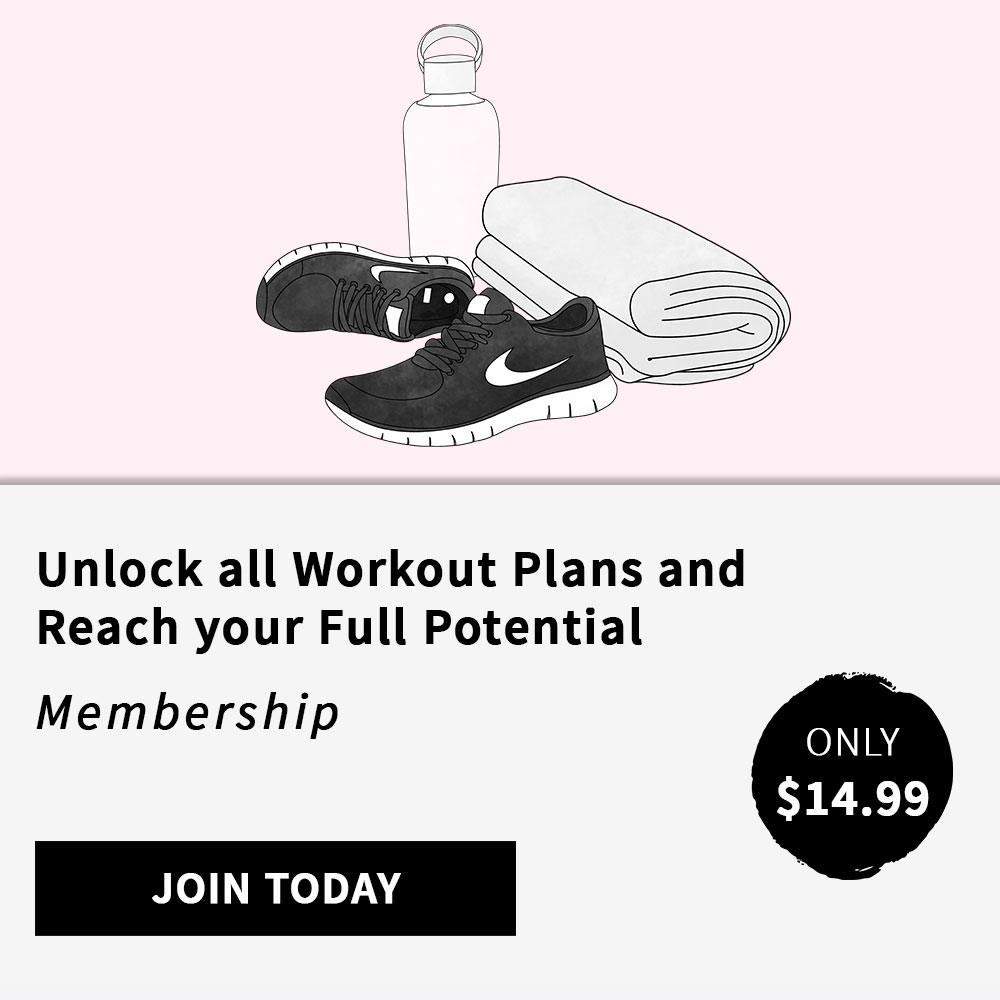 6. Skaters: 60 seconds. Jump to the right, bring your left foot behind you and bring your left arm in front of you. Jump to the left and bring your right arm in front of you and your right foot behind you. Repeat this back and forth movement for 60 seconds.
7. Squat side kick: 60 seconds. Squat and, as you stand up, switch your weight to the left leg and lift your right leg out to the side. Return to the squat position and repeat with the left leg.
8. Reverse lunge front kick: 60 seconds. Take a step back with your right foot and lunge. As you come up, kick your right leg up. Repeat this movement with your left leg, and keep alternating legs until the time is up..
9. Forward leg swings: 30 seconds + 30 seconds. Stand up straight and hold onto a wall. Swing one leg forward and backward in a single smooth movement. Switch legs and repeat.
10. Lateral leg swings: 30 seconds + 30 seconds. Swing your leg across your body from left to right. Switch legs and swing from right to left.
Workout Video
Workout Routine Interval Timer
Music Playlist
Calorie Calculator
Enter your weight to find out how many calories you can burn doing this lower body warm up routine:
Did you know that dormant or inactive glutes are probably the main reason why most people struggle to grow their booty? If this is …
Increase your stamina and endurance with this intense bodyweight fat burner routine for women. A 30-minute full body workout, perfect for burning a ton of …
Move quickly from one exercise to the next while performing this 15-Minute Abs & Obliques Superset. Supersets help you finish your …