Prepare your back, chest, biceps, triceps, and shoulders for strength training with this 10-minute upper body warm up routine.
Complete this set of exercises to get your heart pumping, warm up your muscles and increase your flexibility. Start the timer, play the music and check how many calories you burned!
10-Minute Upper Body Warm Up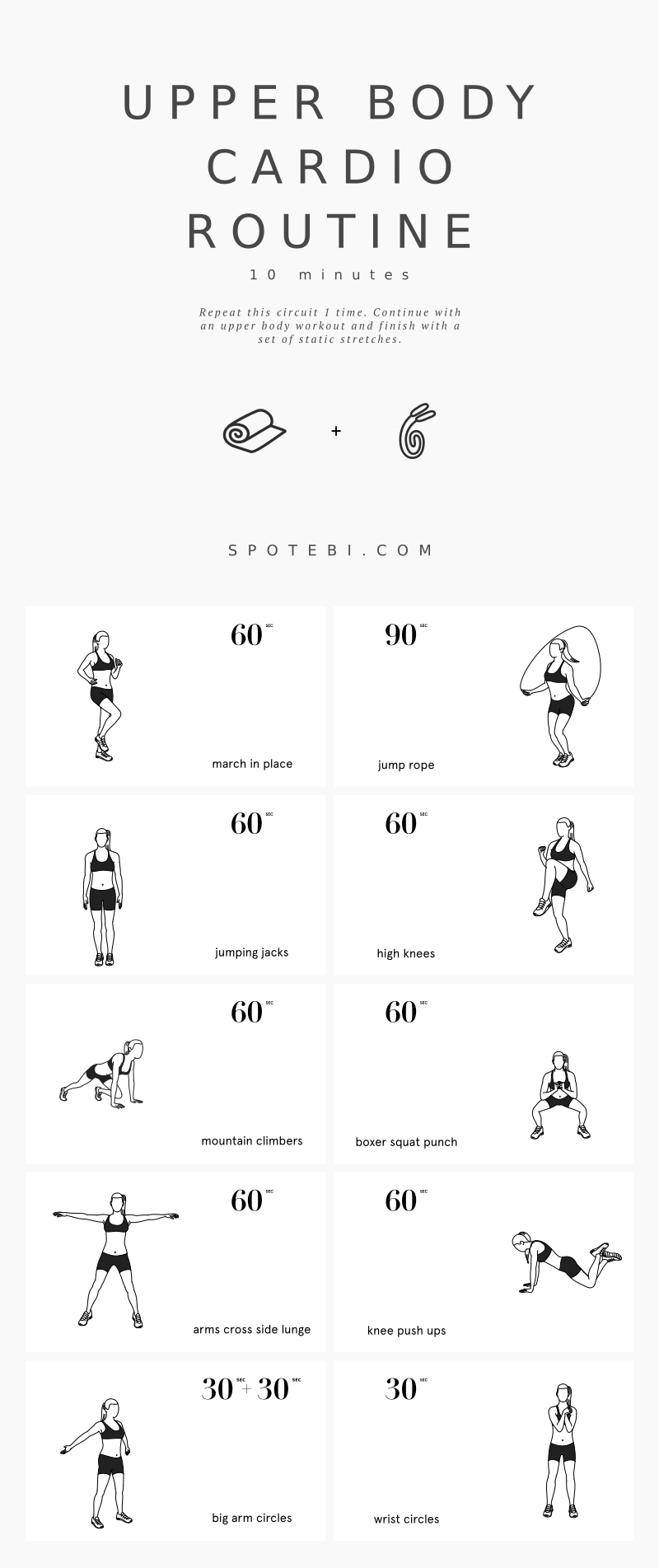 Description: Repeat this circuit 1 time.
Equipment: jump rope
10-Minute Upper Body Warm Up Instructions
1. March in place: 60 seconds. Push yourself to walk at a fast pace.
2. Jump rope: 90 seconds. Turn the rope only with your wrists.
3. Jumping jacks: 60 seconds. Keep your knees slightly bent, arms extended and land on the balls of your feet.
4. High knees: 60 seconds. This cardio move keeps your heart rate high, helping you burn even more calories.
5. Mountain climbers: 60 seconds. This exercise works several muscles simultaneously and gives you a great cardio boost.
From the Shop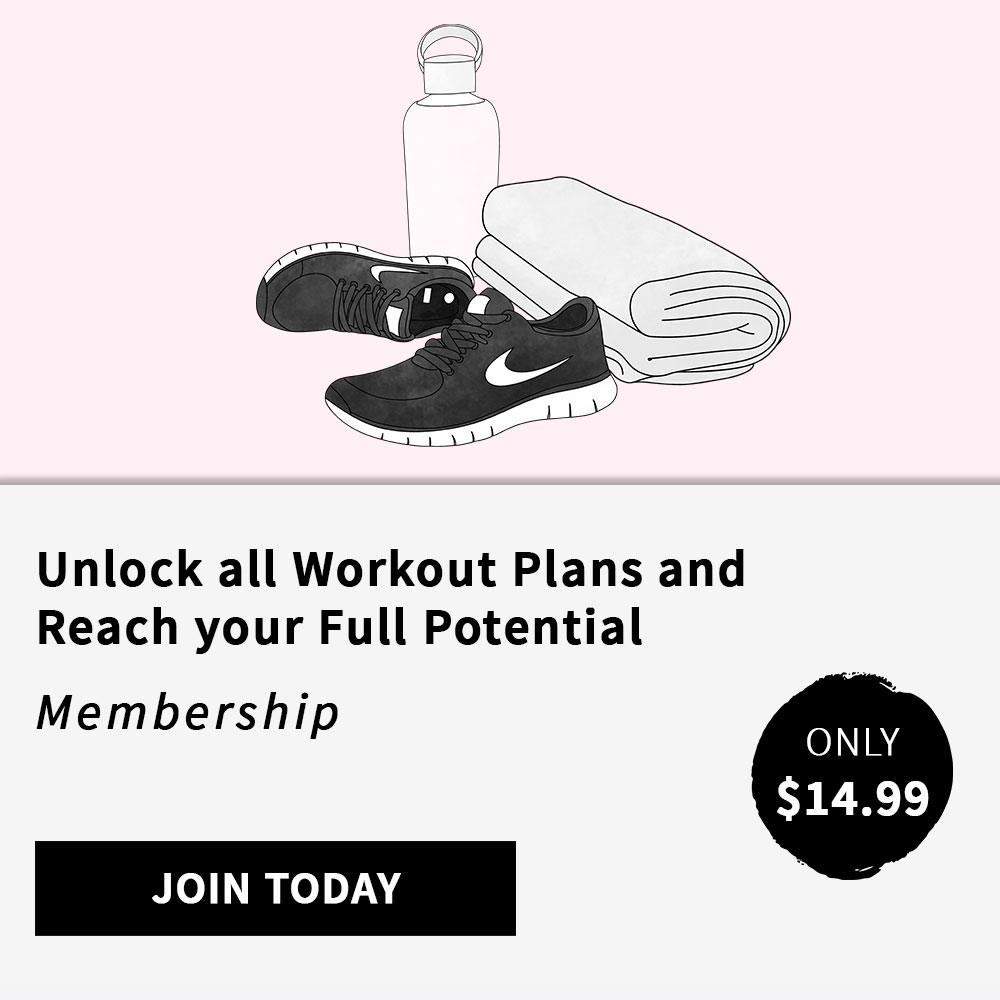 6. Boxer squat punch: 60 seconds. This is a dynamic variation of the regular squat with an additional arm movement.
7. Arms cross side lunge: 60 seconds. Lunge to the side and, as you stand up, cross your arms in front of your chest.
8. knee push ups: 60 seconds. Save knee push ups for warm up routines and add regular push ups to your strength training workouts.
9. Big arm circles: 30 seconds + 30 seconds. Do 30 seconds of forward circles plus 30 seconds of backward circles. This exercise warms up the shoulders and helps prevent injuries and pain.
10. Wrist circles: 30 seconds. Finish this warm up routine with wrist circles to improve exercise posture and prevent wrist pain.
Workout Video
Workout Routine Interval Timer
Music Playlist
Calorie Calculator
Enter your weight to find out how many calories you can burn doing this 10-minute upper body warm up routine:
Flatten your abs and blast calories with these 10 moves! A belly fat burner workout to tone up your tummy, strengthen your core, and …
Want to know the secret to a perfect booty? Try this Brazilian butt workout to shape, lift and firm your booty fast! A 30-minute at-home exercise routine to tone …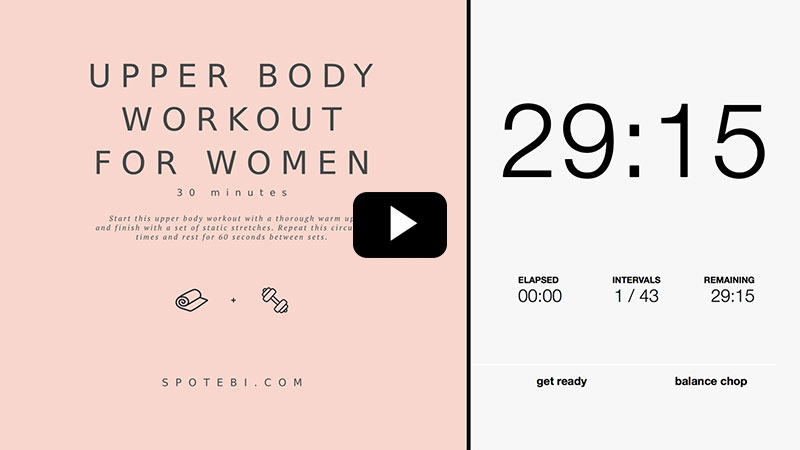 Look your best and get your arms, shoulders, back, and chest in tip-top shape with this 30-minute upper body workout. This strength …