If you've been putting in the effort and still don't have the abs you're after, it's time to change things up and challenge your muscles with these six pilates moves instead. Pilates exercises are all about core strength, and this 10-Minute Pilates Abs Workout is crazy-effective for strengthening and sculpting the muscles, giving you the toned abs you crave.
10-Minute Pilates Abs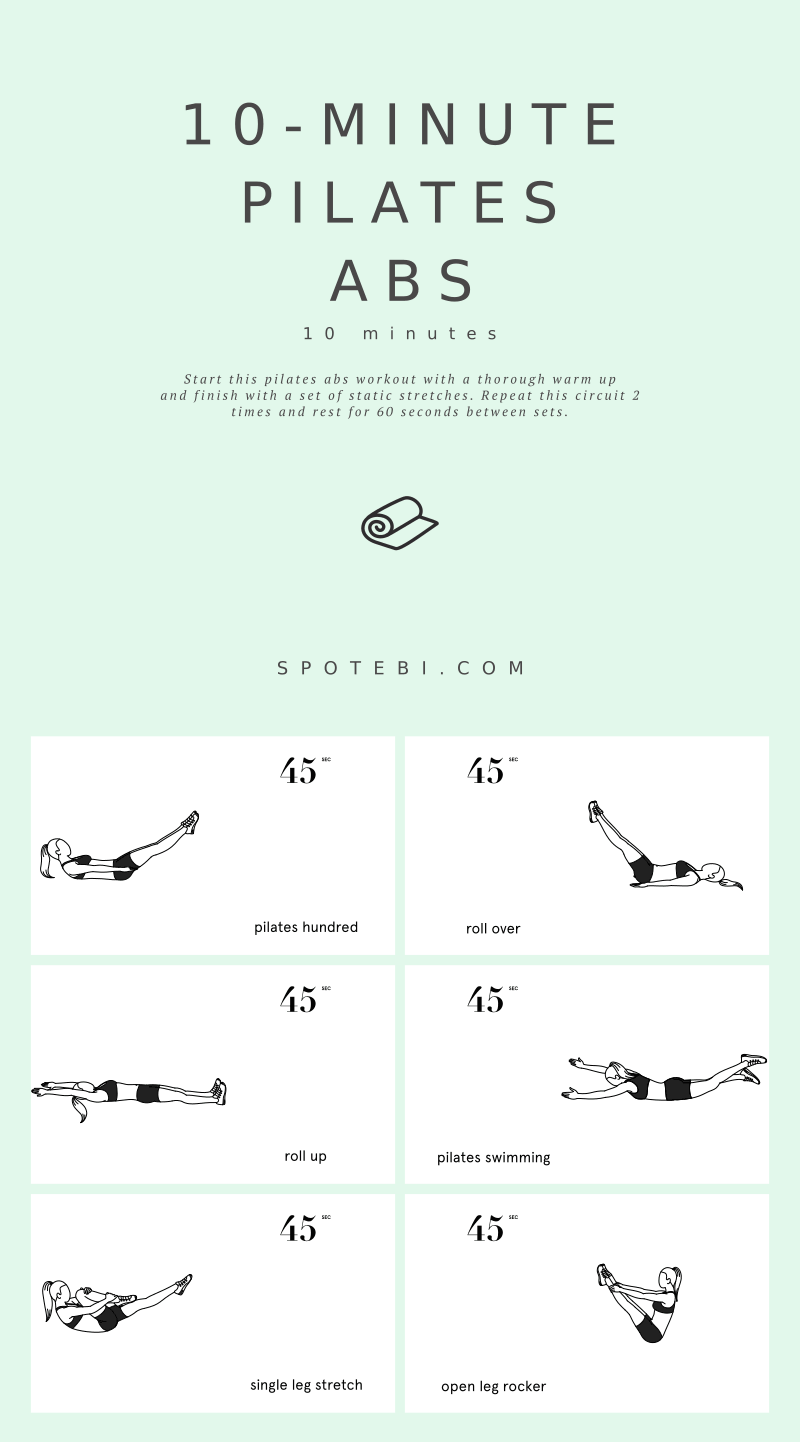 Description: Repeat this circuit 2 times and rest for 60 seconds between sets.
Equipment: no equipment
WARM UP & COOL DOWN
10-Minute Pilates Abs Instructions
1. Pilates hundred: 45 seconds. Lie on your back with your knees bent and your legs parallel to the floor, lift your shoulders off the mat and extend your arms and legs. Inhale for a count of 5, then exhale for a count of 5 while simultaneously pumping your arms up and down.
2. Roll over: 45 seconds. Keep your arms along your sides, your palms facing down and lift your legs a few inches off the floor. Roll your legs over your head until your hips are off the mat and your toes make contact with the floor over your head. Roll back onto your spine and return to the starting position. Repeat for 45 seconds.
3. Roll up: 45 seconds. Slowly lift your torso up, then return to the starting position by rolling down one vertebra at a time.
From the Shop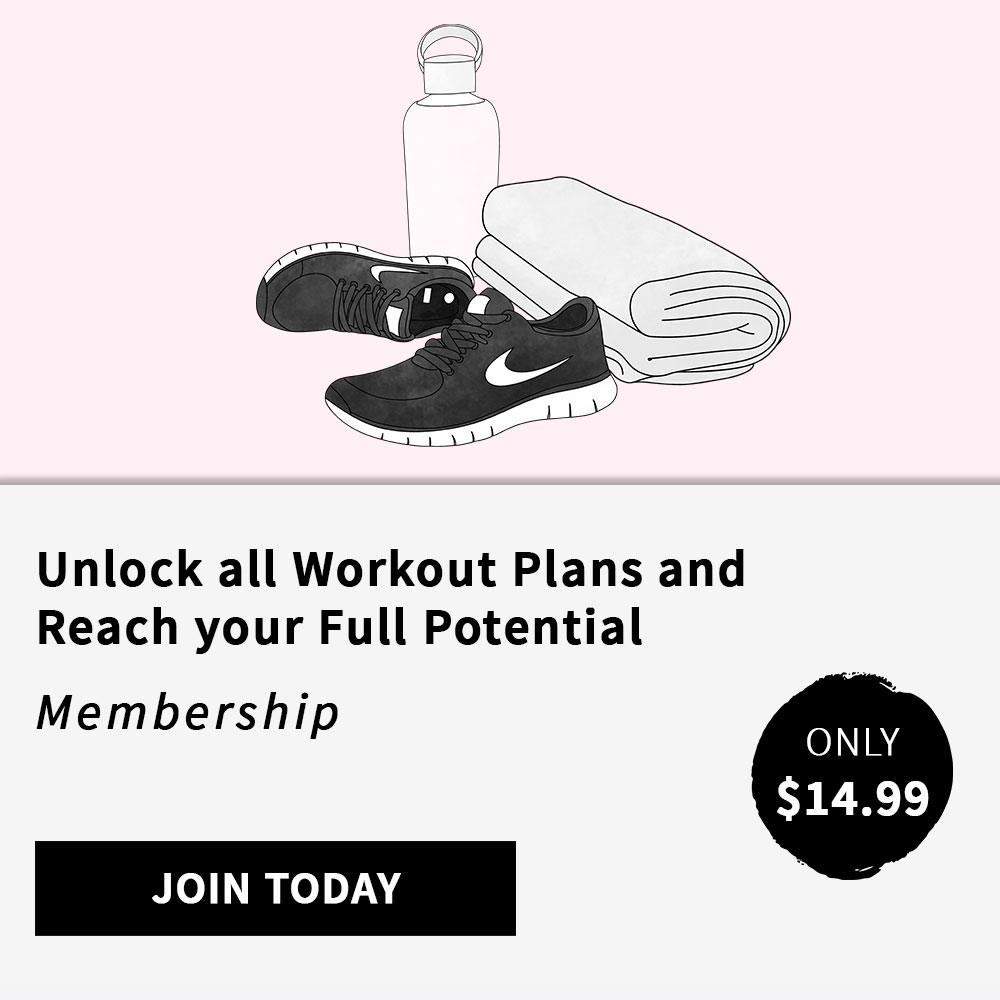 4. Pilates swimming: 45 seconds. Lie on your belly with your arms and legs fully extended. Raise both arms and legs off the mat and lift your head and chest. Flutter your arms and legs and keep alternating sides for the entire duration of the set.
5. Single leg stretch: 45 seconds. Lie on your back with both legs extended and arms along the sides with your palms facing down. Pull your abs in, lift both shoulders off the floor and simultaneously bend your right knee. Pull the knee in toward your chest and hold your right ankle with your right hand and your right knee with your left hand. Slowly switch leg and hand positions and keep switching for 45 seconds.
6. Open leg rocker: 45 seconds. Sit on the mat with your knees bent. Clasp your hands over your shins and extend your legs into a V-position. Roll back to the shoulder blades, then roll up and open the chest. Repeat this back and forth movement until the set is complete.
Workout Video
Workout Routine Interval Timer
Music Playlist
Calorie Calculator
Enter your weight to find out how many calories you can burn doing this 10-minute pilates abs:
Did you know that dormant or inactive glutes are probably the main reason why most people struggle to grow their booty? If this is …
Increase your stamina and endurance with this intense bodyweight fat burner routine for women. A 30-minute full body workout, perfect for burning a ton of …
Move quickly from one exercise to the next while performing this 15-Minute Abs & Obliques Superset. Supersets help you finish your …