Start your legs and booty workout with this complete lower body warm up for beginners. This routine includes exercises that move your body through all planes of motion and a few dynamic stretches.
10-Minute Lower Body & Cardio Workout For Beginners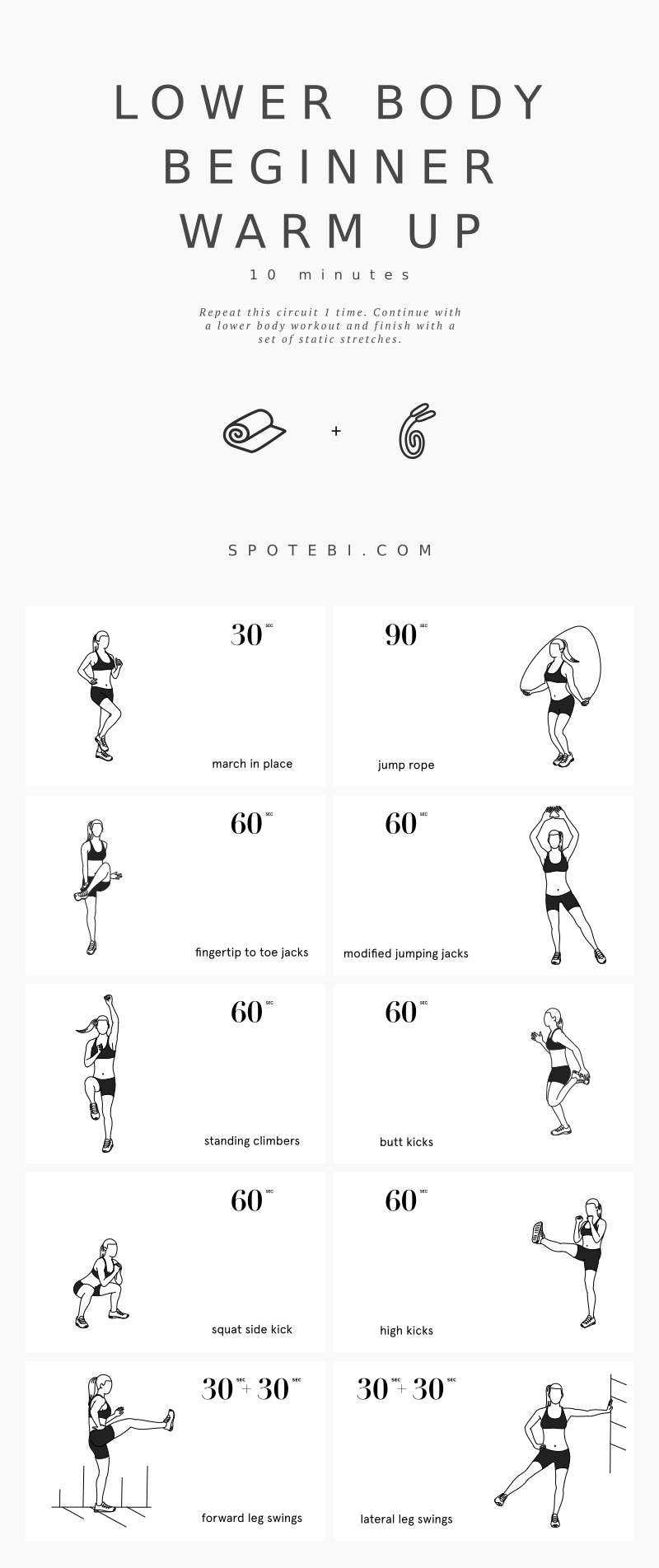 Description: Repeat this circuit 1 time.
Equipment: jump rope
Lower Body & Cardio Workout For Beginners Instructions
1. March in place: 30 seconds. Keep a fast pace and bring your left elbow forward at the same time as you bring your right knee up.
2. Jump rope: 90 seconds. Keep your knees slightly bent and jump on the balls of your feet.
3. Fingertip to toe jacks: 60 seconds. Open your chest, keep your back straight and try touching your foot with the opposite hand. Keep alternating sides until the set is complete.
4. Modified jumping jacks: 60 seconds. Start with your feet together and your hands by your sides. Take a step to one side and bring your hands above your head. Return to the starting position and repeat on the opposite side.
5. Standing mountain climbers: 60 seconds. Bring one knee up to waist level and extend the opposite arm above your head. Alternate sides and repeat for the duration of the set.
From the Shop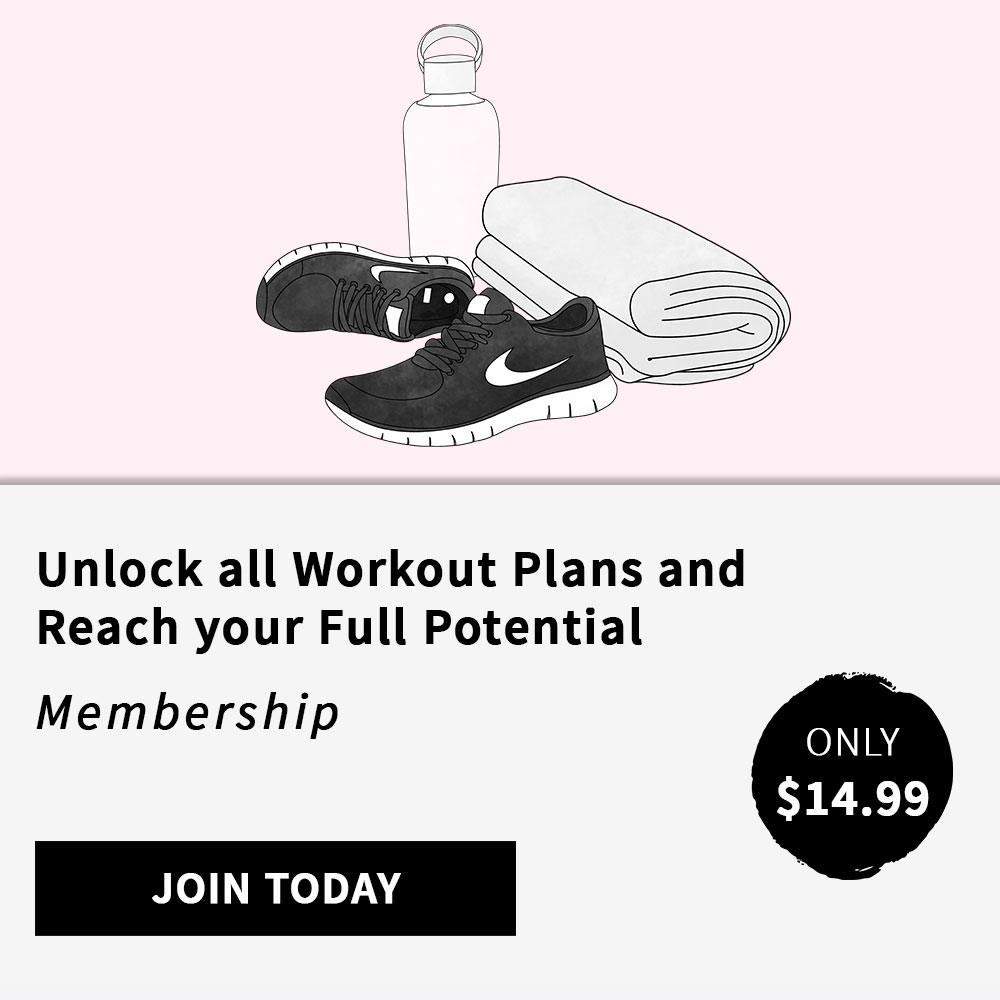 6. Butt kicks: 60 seconds. Kick your feet up, until the heels touch your glutes, and pump your arms at the same time.
7. Squat side kick: 60 seconds. Squat and, as you stand up, switch your weight to the left leg and lift your right leg out to the side. Return to the squat position and repeat with the left leg.
8. High kicks: 60 seconds. Keep your core engaged, your back straight and alternate legs in a fast-paced move.
9. Forward leg swings: 30 seconds + 30 seconds. Stand up straight and hold onto a wall. Swing one leg forward and backward in a single smooth movement. Switch legs.
10. Lateral leg swings: 30 seconds + 30 seconds. Swing your leg across your body from left to right. Switch legs and swing from right to left.
Workout Video
Workout Routine Interval Timer
Music Playlist
Calorie Calculator
Enter your weight to find out how many calories you can burn doing this lower body workout for beginners:
Flatten your abs and blast calories with these 10 moves! A belly fat burner workout to tone up your tummy, strengthen your core, and …
Want to know the secret to a perfect booty? Try this Brazilian butt workout to shape, lift and firm your booty fast! A 30-minute at-home exercise routine to tone …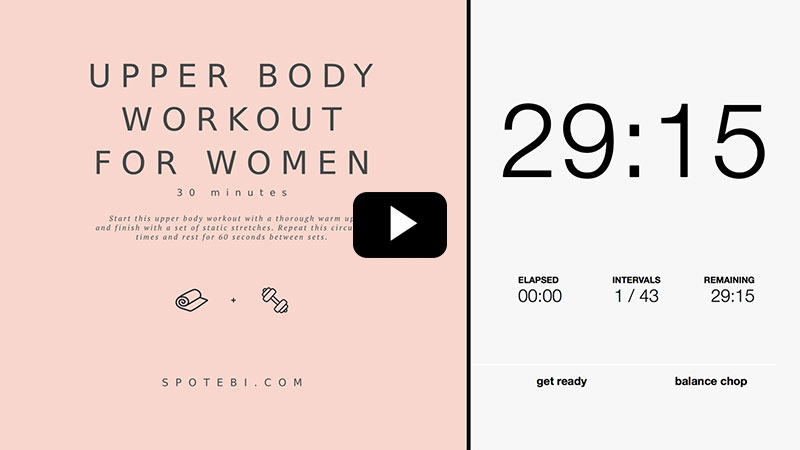 Look your best and get your arms, shoulders, back, and chest in tip-top shape with this 30-minute upper body workout. This strength …