Tight abs are the Holy Grail for fitness aficionados. But even if you're not a gym-goer, you can still get a flat stomach at home. This 10-minute flat abs circuit requires zero equipment and consists of 6 moves to help you sculpt your abs and burn extra fat. Remember that consistency is key, and what you choose to eat is also super important!
10-Minute Flat Abs Circuit
Description: Repeat this circuit 2 times and rest for 60 seconds between sets.
Equipment: no equipment
WARM UP & COOL DOWN
10-Minute Flat Abs Circuit Instructions
1. Roll up: 45 seconds. Lie down on the mat with your legs straight and your arms extended. Slowly lift your torso up. Return to the starting position by rolling down one vertebra at a time and repeat for 45 seconds.
2. Scissor kicks: 45 seconds. While on your back, place your hands underneath your glutes. Lift your legs and alternate crossing your feet on top of each other. Repeat for 45 seconds.
3. Spiderman plank: 45 seconds. Start in a low plank position with your body in a straight line, your elbows bent and under your shoulders and with your feet hip-width apart. Bring your right knee to your right elbow. Extend your right leg back and return to the starting position. Repeat on the left side.
From the Shop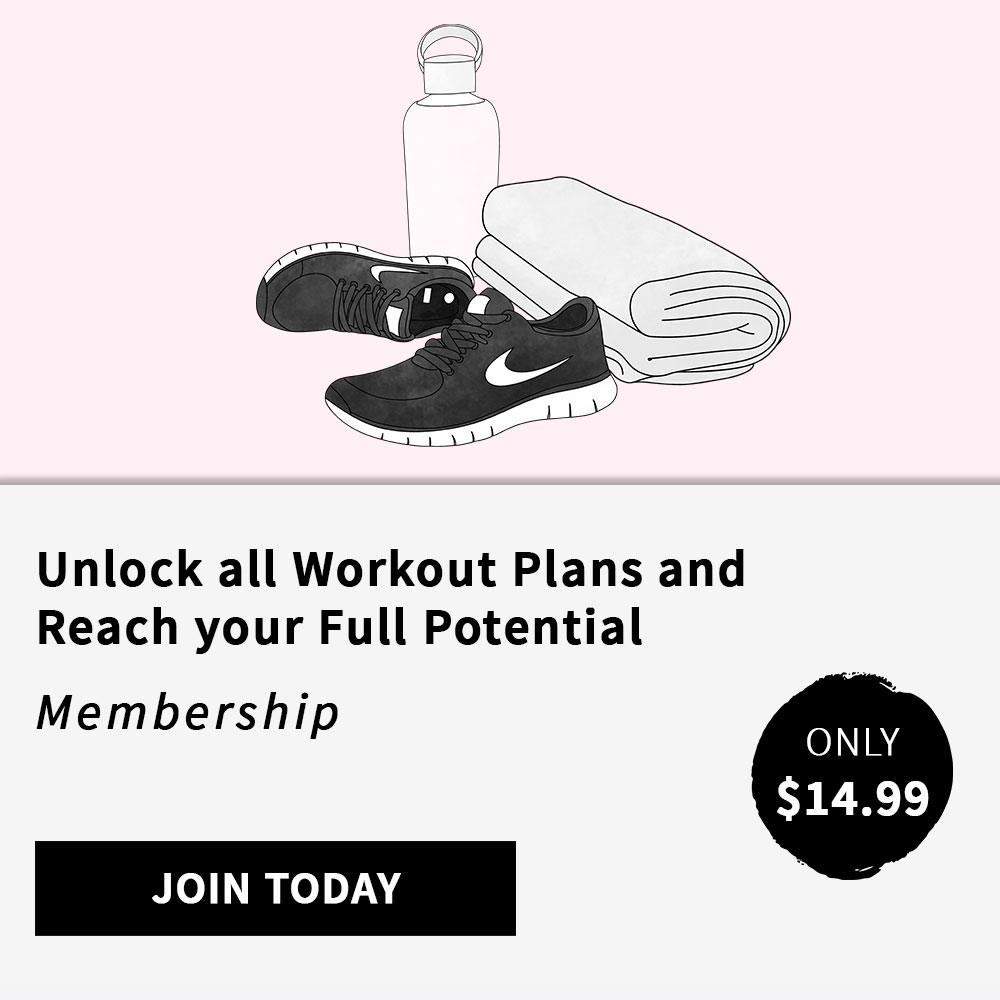 4. Seated knee tucks: 45 seconds. Sit with your hands on the mat, your legs fully extended and lean back. Bend your legs and bring your knees toward your chest. Hold for a second or two and then fully extend your legs without touching the mat. Repeat for 45 seconds.
5. Bird dogs: 45 seconds. Start on your hands and knees with the hands under the shoulders and the knees under the hips. Extend one leg and the opposite arm at the same time. Pause for 3 to 5 seconds, return to the starting position and switch sides. Continue alternating sides until set is complete.
6. Side plank: 20 seconds + 20 seconds. Lie on your side with your body fully extended. Lift your body off the ground and balance your weight between the forearm and the side of the foot. Keep your body in a straight line and hold for 20 seconds. Change sides and repeat.
Workout Video
Workout Routine Interval Timer
Music Playlist
Calorie Calculator
Enter your weight to find out how many calories you can burn doing this 10-minute flat abs circuit:
Did you know that dormant or inactive glutes are probably the main reason why most people struggle to grow their booty? If this is …
Increase your stamina and endurance with this intense bodyweight fat burner routine for women. A 30-minute full body workout, perfect for burning a ton of …
Move quickly from one exercise to the next while performing this 15-Minute Abs & Obliques Superset. Supersets help you finish your …