If you want to look and feel your best and avoid muscle imbalances, add this quick 10-Minute Chest Routine for women to your weekly workout schedule.
Our pecs are a large muscle group, crucial for both functional strength and a healthy physique. Building a solid overall chest will also give your breasts somewhat of a lift, making them look perkier!
10-Minute Chest Routine for Women
Description: Repeat this circuit 2 times and rest for 60 seconds between sets.
Equipment: dumbbells
WARM UP & COOL DOWN
10-Minute Chest Routine Instructions
1. Ankle tap push ups: 45 seconds. Start in a push up position, with your hands under your shoulders and your legs extended back. Start bending your elbows and lower your chest until it's just above the floor. As you push back to the starting position, lift your hips, and touch your left ankle with your right hand. Return to the push up position and repeat on the opposite side.
2. Chest fly: 45 seconds. Lie on your back with a dumbbell in each hand, your arms up and the palms of your hands facing each other. With your elbows slightly bent, lower your arms out to sides until you feel a stretch in your chest muscles. Return to the starting position and repeat.
3. Dumbbell chest press: 45 seconds. While on your back, bend the knees and press the soles of the feet on the floor. Push the dumbbells up toward the ceiling so that your arms are directly over your shoulders and your palms are facing your feet. Lower your arms and repeat.
From the Shop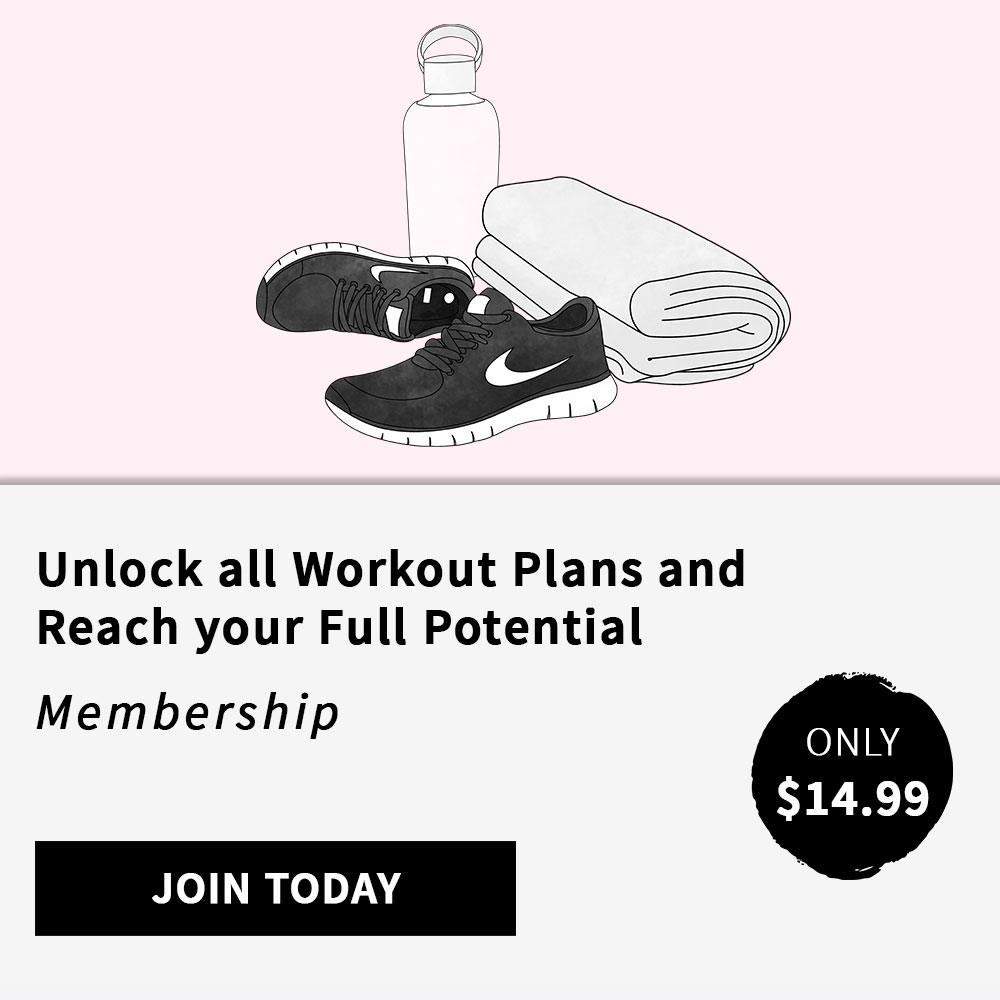 4. Pike push up: 45 seconds. Get down on your hands and feet, bend your elbows, until your arms form a 90 degree angle, and bring your head close to the mat. Straighten your elbows, pushing your body away from the mat, and return to the starting position. Repeat for 45 seconds.
5. Dumbbell pullover: 45 seconds. Grab a set of dumbbells and lie on your back with your knees bent. Press your arms up and keep your hands together with the palms facing each other. Lower the dumbbells over and beyond your head until your upper arms are in line with your torso. Pull the dumbbells up and over your chest and repeat for 45 seconds.
6. Cobra lat pulldown: 45 seconds. Lie on your stomach with your legs and your arms fully extended. Raise your upper body, bend your arms and bring your shoulder blades together. Lower your upper body and extend your arms. Repeat this movement for 45 seconds.
Workout Video
Workout Routine Interval Timer
Music Playlist
Calorie Calculator
Enter your weight to find out how many calories you can burn doing this 10-minute chest routine for women:
Did you know that dormant or inactive glutes are probably the main reason why most people struggle to grow their booty? If this is …
Increase your stamina and endurance with this intense bodyweight fat burner routine for women. A 30-minute full body workout, perfect for burning a ton of …
Move quickly from one exercise to the next while performing this 15-Minute Abs & Obliques Superset. Supersets help you finish your …