Typical slushie recipes include finely crushed ice, water, and flavored sugar syrup but this delicious watermelon & orange slushie, made with just two ingredients, is a super refreshing and healthier summer drink alternative.
Watermelon is very hydrating, it helps you feel full, and contains only 46 calories per cup. Both watermelon and oranges are high in vitamin C, carotenoids, and many other plant compounds, responsible for their amazing health benefits.
If you can't swing a tropical vacay this year, don't sweat! This iced fruit slush is sure to keep you happy. Just grab yourself a cup and celebrate the season on your back porch!
And if you're interested in learning about which foods help protect your skin while also giving you a healthy Summer glow, check our healthy tan guide, part of the Bikini Body Series.
From the Shop
Watermelon & Orange Slushie Recipe
Prep Time: 5 min | Cook Time: 0 min | Serves: 2
+ 3 cups frozen watermelon pieces
+ juice of 2 oranges

Place the watermelon pieces in a high-speed blender and pour the orange juice on top. Blend until you get a thick, slushie consistency. Serve immediately and enjoy!
| | | | |
| --- | --- | --- | --- |
| calories | carbs | fat | protein |
| 97 | 23.6 g | 0.4 g | 1.8 g |
| | |
| --- | --- |
| calories | 97 |
| carbs | 23.6 g |
| fat | 0.4 g |
| protein | 1.8 g |
Baked avocado boats with eggs and smoked salmon are a match made in brunch heaven! Not only is this recipe healthy, but it is also gluten-free …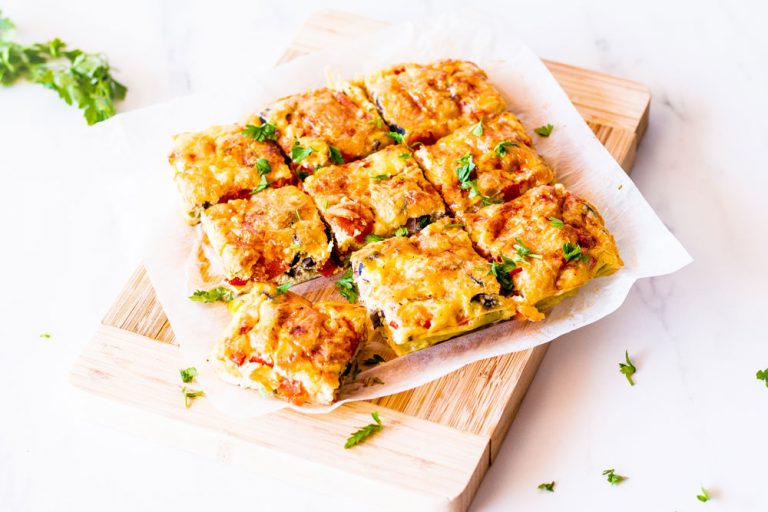 Delicious hot or cold, this easy 30-Minute Baked Egg Frittata with veggies is an efficient way to turn leftover ingredients into …
This garlic shrimp in tomato sauce with cauliflower mash is a low carb, easy to make recipe, that's packed full of flavor! Cauliflower mash …