Snacking is great, but if you're trying to satisfy that little window of hunger in the afternoon, it can be hard to find healthy options you want to eat. This yogurt parfait recipe made with fresh fruit and granola is a great alternative to those unhealthy processed snacks you find everywhere. It's easy to prepare, crunchy, and will keep you full and satisfied.
This healthy yogurt parfait recipe combines fresh raspberries, filled with vitamins, antioxidants, and fiber; Greek yogurt, packed with protein and probiotics; and our homemade peanut butter and chocolate granola to add the crunch factor. Pack the parfait in a mason jar for a healthy breakfast on-the-go, or have it as a snack to satisfy your cravings!
From the Shop
Raspberry, Crunchy Granola & Yogurt Parfait Recipe
Prep Time: 5 min | Cook Time: 0 min | Serves: 4
Mash the berries with a fork or a potato masher. Layer raspberries at the bottom of each of 4 jars. Add the yogurt and top with our peanut butter & chocolate granola.
Serve parfaits immediately to keep granola crunchy. Enjoy!
| | | | |
| --- | --- | --- | --- |
| calories | carbs | fat | protein |
| 71 | 7.3 g | 3.6 g | 2.9 g |
| | |
| --- | --- |
| calories | 71 |
| carbs | 7.3 g |
| fat | 3.6 g |
| protein | 2.9 g |
Baked avocado boats with eggs and smoked salmon are a match made in brunch heaven! Not only is this recipe healthy, but it is also gluten-free …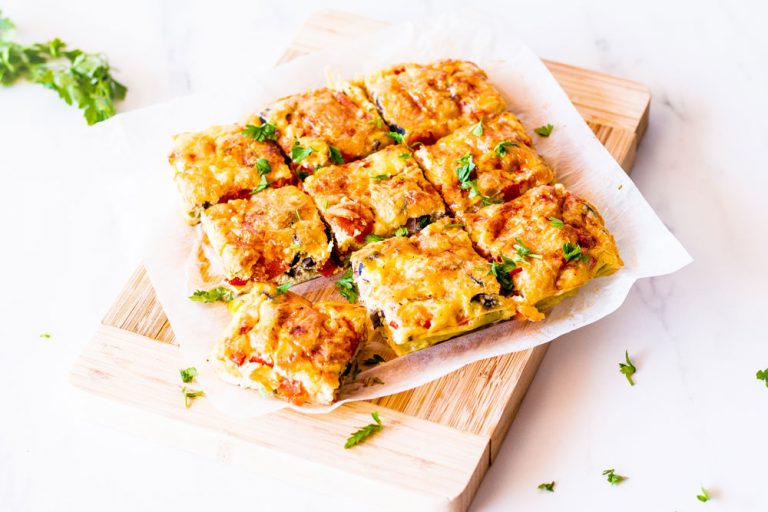 Delicious hot or cold, this easy 30-Minute Baked Egg Frittata with veggies is an efficient way to turn leftover ingredients into …
This garlic shrimp in tomato sauce with cauliflower mash is a low carb, easy to make recipe, that's packed full of flavor! Cauliflower mash …