This post-party recovery smoothie is rich in antioxidants and anti-inflammatory compounds, it helps reduce free-radical damage and is excellent for digestive balance.
And if you had too much to drink the night before, then this smoothie is the ideal hangover remedy. It will restore your body's normal pH levels, rebuild electrolytes, and reverse the damage.
During the holiday season, our diets are far from perfect and our stress levels tend to rise. A great way to counteract the cellular damage caused by poor diet and everyday stress is to start your day with a healing smoothie.
If you're interested in a more in-depth reset or cleanse, check our seasonal detox, part of the Bikini Body Series, and learn how to enhance your body's potential to eliminate toxins!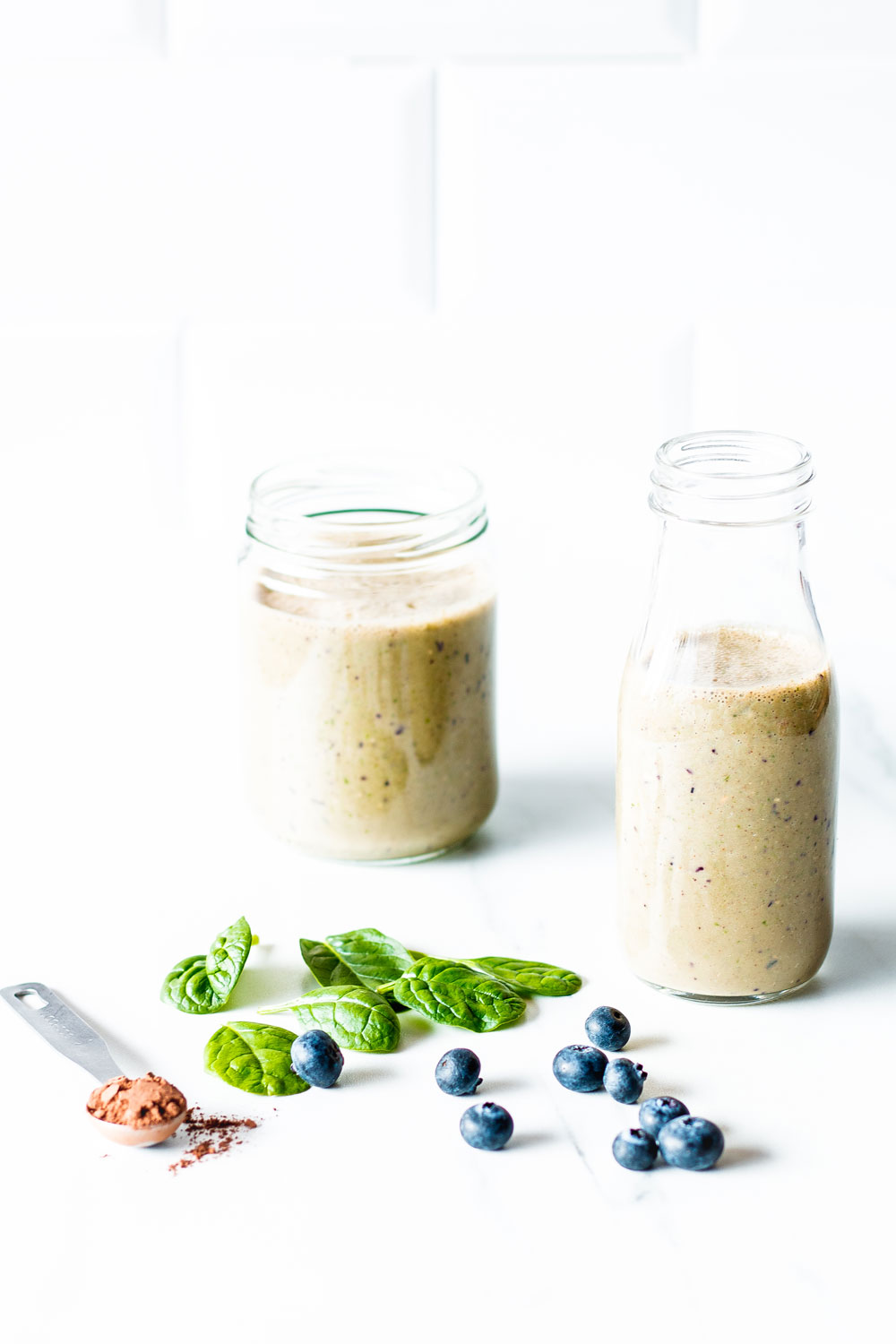 From the Shop
Post-Party Recovery Smoothie Recipe
Prep Time: 5 min | Cook Time: 0 min | Serves: 1
+ 1 cup Greek yogurt (DIY recipe here)
+ 1 cup coconut water
+ 1/2 tsp coconut oil
+ 1 tbsp rolled oats
+ 1 banana
+ 1/2 cup blueberries
+ 1/2 cup spinach
+ 1 tsp raw cacao powder
+ 1/2 tsp cinnamon

Add all the ingredients to your blender cup. Blend, pour into a glass, and drink straight away. Enjoy!
| | | | |
| --- | --- | --- | --- |
| calories | carbs | fat | protein |
| 446 | 68.7 g | 14.8 g | 14.9 g |
| | |
| --- | --- |
| calories | 446 |
| carbs | 68.7 g |
| fat | 14.8 g |
| protein | 14.9 g |
Baked avocado boats with eggs and smoked salmon are a match made in brunch heaven! Not only is this recipe healthy, but it is also gluten-free …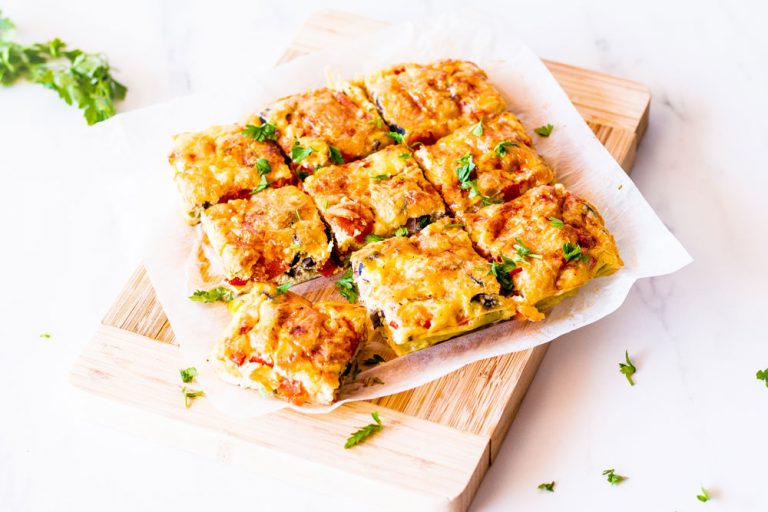 Delicious hot or cold, this easy 30-Minute Baked Egg Frittata with veggies is an efficient way to turn leftover ingredients into …
This garlic shrimp in tomato sauce with cauliflower mash is a low carb, easy to make recipe, that's packed full of flavor! Cauliflower mash …