The ultimate 5-minute yummy breakfast recipe, this Chocolate, Peanut Butter & Strawberries Oatmeal Bowl is creamy, decadent, and will keep you full and cravings-free all morning long!
If you like to have fun with your oatmeal recipes, this satisfying alternative is wholesome, packed with nutrients and so delicious! Topped with fresh fruit and coconut shreds, this gluten-free friendly breakfast takes the simple humble bowl of oats and turns it into an extraordinary superfood.
Oats are a gluten-free whole grain that's incredibly nutritious and a great source of crucial vitamins, minerals, fiber, and antioxidants. Strawberries are among the top 20 fruits in antioxidant capacity and are packed with vitamin C, manganese, folate, and potassium. Cacao powder promotes healthy digestion and reduces inflammation, and cinnamon is loaded with antioxidants and also has anti-inflammatory properties.
From the Shop
Chocolate, Peanut Butter & Strawberries Oatmeal Bowl Recipe
Prep Time: 5 min | Cook Time: 5 min | Serves: 1
Oatmeal
+ 1/2 cup old-fashioned rolled oats
+ 1 cup water
+ 1 tsp cacao powder
+ 1/2 tsp cinnamon
Toppings
+ 1 tbsp peanut butter
+ 1 tbsp toasted coconut chips
+ 1/2 tbsp honey
+ 1 cup fresh strawberries
To make the oatmeal: Pour the oats and water into a small saucepan, add cacao powder, and season with cinnamon. Stir on medium-low heat until the oatmeal has reached the desired consistency, about 3-5 minutes.
Top cooked oatmeal with peanut butter, coconut chips, honey, and fresh fruit. Sprinkle with extra cinnamon and enjoy!
| | | | |
| --- | --- | --- | --- |
| calories | carbs | fat | protein |
| 272 | 40.3 g | 11.9 g | 9 g |
| | |
| --- | --- |
| calories | 272 |
| carbs | 40.3 g |
| fat | 11.9 g |
| protein | 9 g |
Baked avocado boats with eggs and smoked salmon are a match made in brunch heaven! Not only is this recipe healthy, but it is also gluten-free …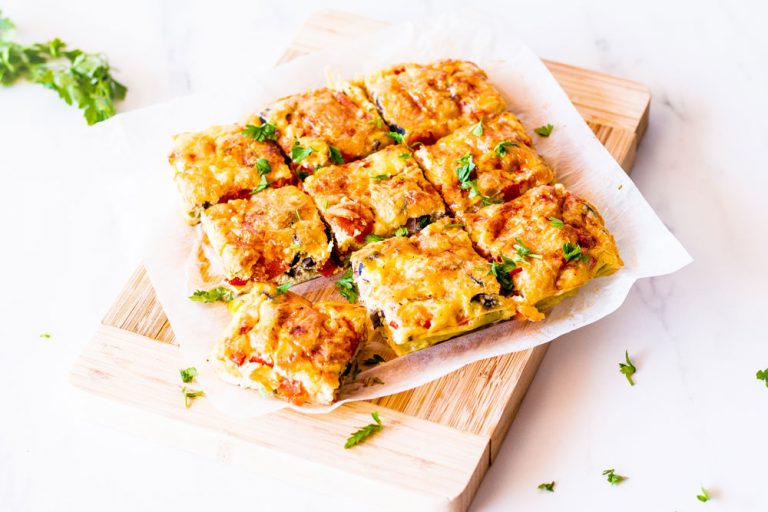 Delicious hot or cold, this easy 30-Minute Baked Egg Frittata with veggies is an efficient way to turn leftover ingredients into …
This garlic shrimp in tomato sauce with cauliflower mash is a low carb, easy to make recipe, that's packed full of flavor! Cauliflower mash …