Quick and light, these low-carb chicken lettuce wraps are so simple to put together and make such a delicious and healthy weeknight dinner.
Needless to say, we're not advocating for restrictive low-carb diets. Carbohydrates are our brain's primary source of energy and have a variety of really important functions within our body. But if you had a carb-filled breakfast and a carb-filled lunch, then it's good to balance things out with a low-carb dinner.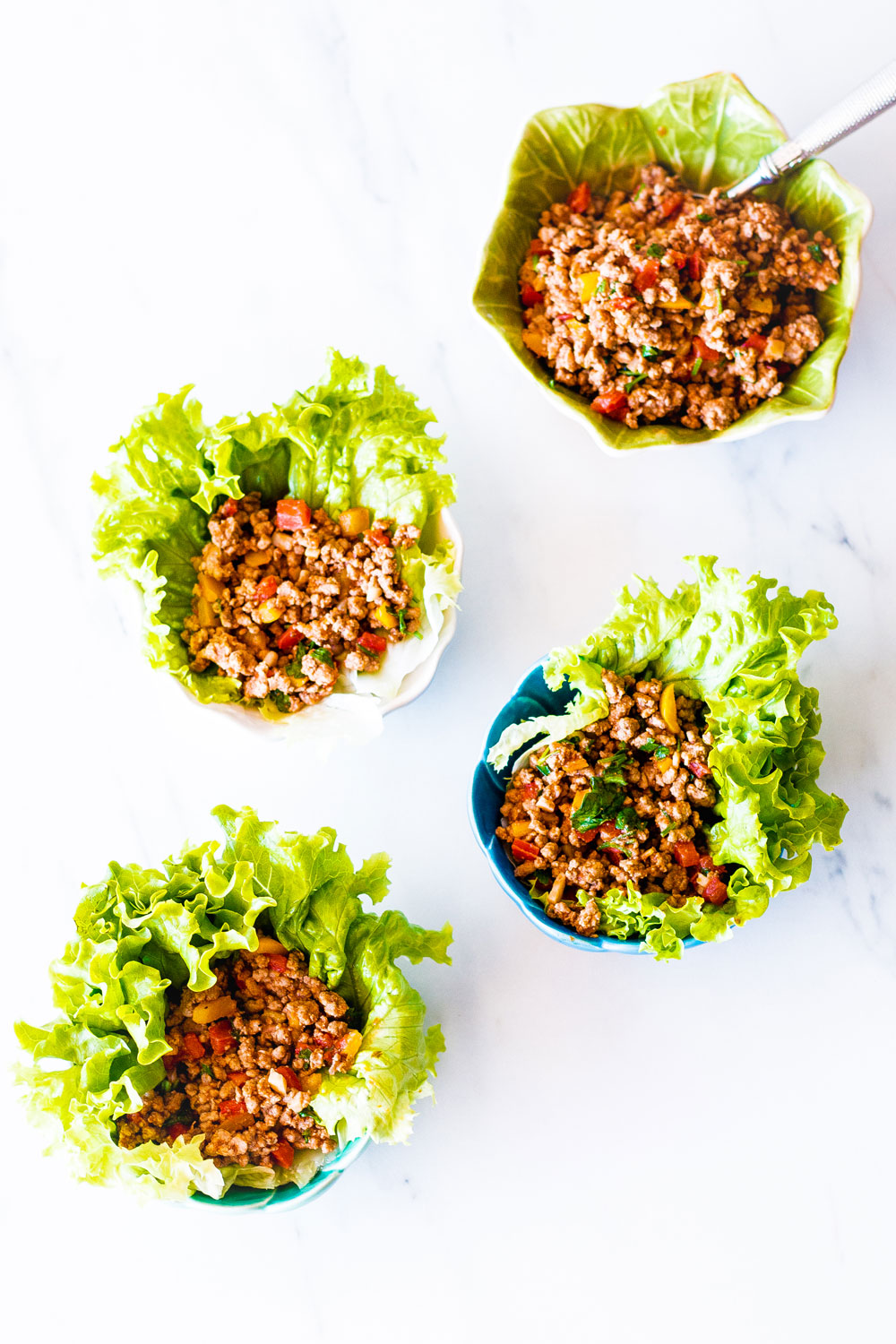 From the Shop
Low-Carb Chicken Lettuce Wraps Recipe
Prep Time: 5 min | Cook Time: 13 min | Serves: 4 meatballs
+ 2 tbsp olive oil
+ 1 lb (450 g) ground chicken
+ 1 red onion, thinly sliced
+ 2 medium bell peppers, seeded and chopped
+ 3 garlic cloves, minced
+ 1 tsp fresh ginger, minced
+ 2 tbsp tamari or soy sauce
+ 2 tsp honey
+ 1 tsp ground cumin seeds
+ 1 tsp ground turmeric
+ 1/2 tsp ground coriander seeds
+ sea salt and freshly ground black pepper, to taste
+ lettuce leaves, for serving

Heat the olive oil in a large skillet over medium-high heat, add ground chicken and cook until golden, about 2-3 minutes. Remove chicken and cook the onion and bell peppers in the meat sauce until the vegetables are soft, about 4-5 minutes. Stir in the garlic, ginger, tamari, honey, and remaining seasonings. Cook for 5 more minutes, breaking up the meat. Serve in lettuce cups and enjoy.
| | | | |
| --- | --- | --- | --- |
| calories | carbs | fat | protein |
| 326 | 11.8 g | 15.6 g | 34.4 g |
| | |
| --- | --- |
| calories | 326 |
| carbs | 11.8 g |
| fat | 15.6 g |
| protein | 34.4 g |
Baked avocado boats with eggs and smoked salmon are a match made in brunch heaven! Not only is this recipe healthy, but it is also gluten-free …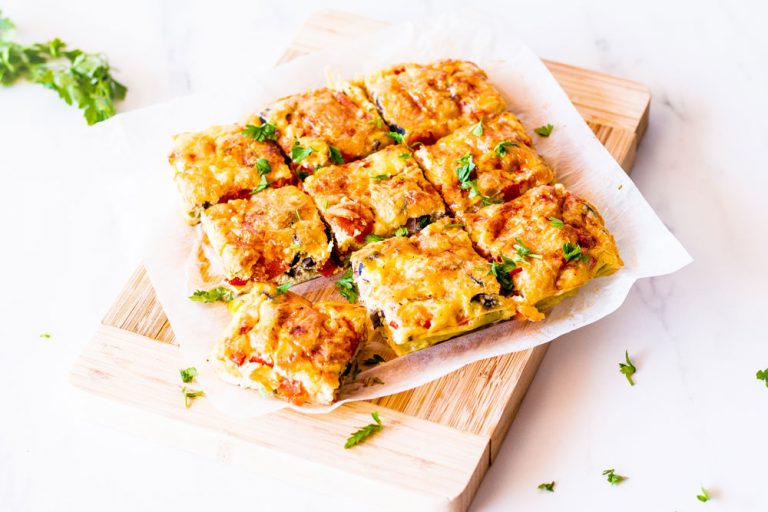 Delicious hot or cold, this easy 30-Minute Baked Egg Frittata with veggies is an efficient way to turn leftover ingredients into …
This garlic shrimp in tomato sauce with cauliflower mash is a low carb, easy to make recipe, that's packed full of flavor! Cauliflower mash …