This Ginger & Pomegranate Immunity Booster Smoothie is a beautiful and healthy breakfast recipe that can help give your immune system a boost, especially during flu season. It's packed full of antioxidants, probiotics, and all the nutrients your body needs to stay strong and avoid succumbing to countless sniffles and sneezes.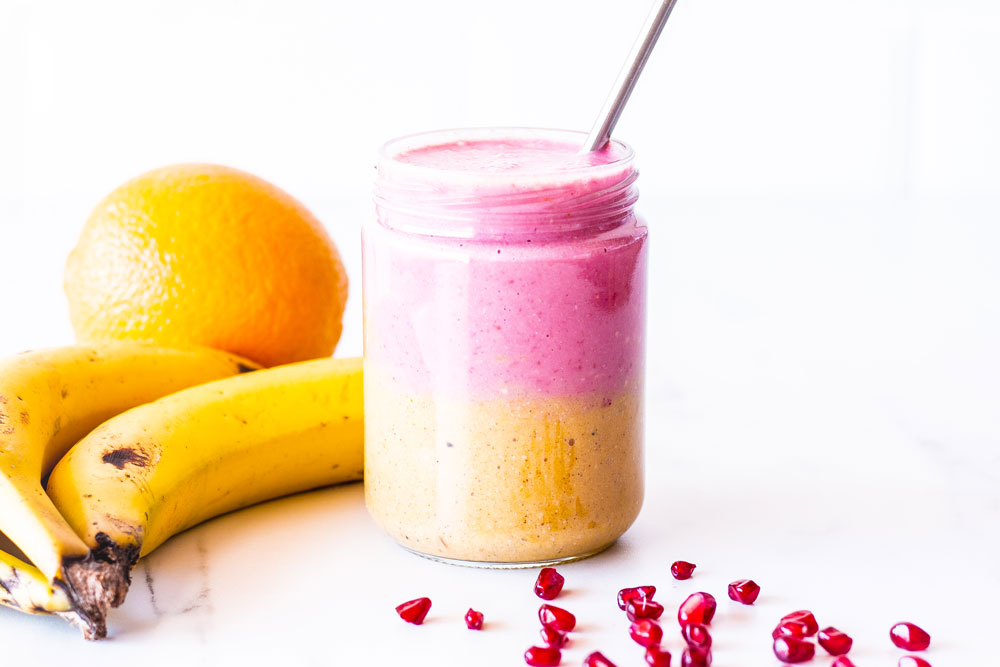 Pomegranate is one of the most recognizable superfruits available and is a good source of antioxidants like polyphenolic flavonoids and anthocyanidins that help fight free radicals. Strawberries and oranges are loaded with Vitamin C and help build up your immune system by increasing the production of white blood cells. And ginger helps decrease inflammation, which in turn can help reduce a sore throat and other inflammatory illnesses.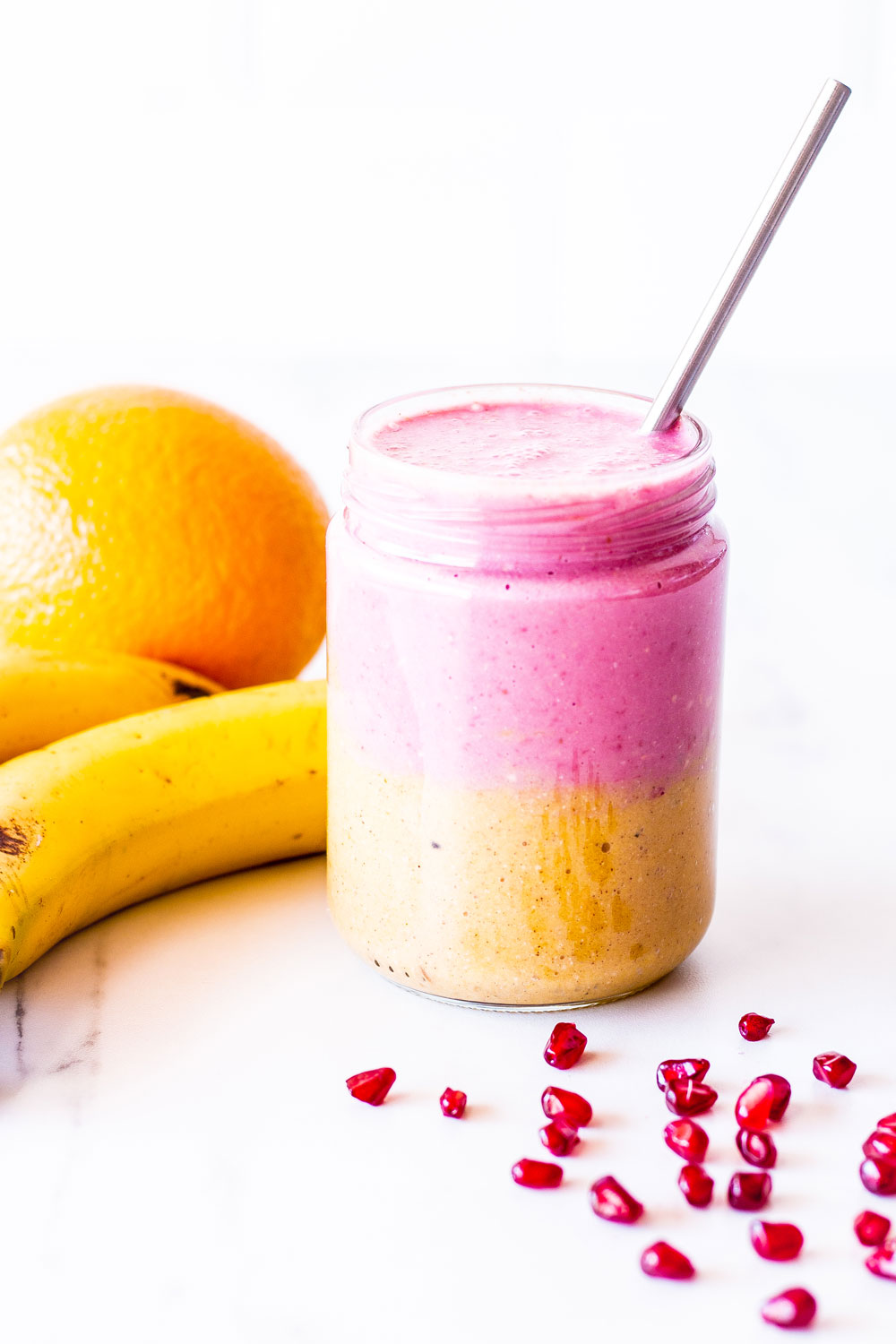 From the Shop
Ginger & Pomegranate Immunity Booster Smoothie Recipe
Prep Time: 5 min | Cook Time: 0 min | Serves: 2
+ 1 tbsp sunflower seeds
+ 1 orange
+ 1/2 banana
+ 1 tbsp nut butter of choice
+ 1/2 cup strawberries
+ 1 pomegranate
+ 1/2 cup homemade kefir
+ 1 tsp fresh ginger, minced
+ 1/4 tsp ground cinnamon

Blend the orange, banana, nut butter, and sunflower seeds first. Pour into 2 glasses filling about 1/2 full. Then add strawberries, pomegranate, yogurt, ginger, and cinnamon to your blender cup. Blend and pour into the glasses on top of the banana mixture. Enjoy!
| | | | |
| --- | --- | --- | --- |
| calories | carbs | fat | protein |
| 256 | 46.2 g | 5.9 g | 8 g |
| | |
| --- | --- |
| calories | 256 |
| carbs | 46.2 g |
| fat | 5.9 g |
| protein | 8 g |
Baked avocado boats with eggs and smoked salmon are a match made in brunch heaven! Not only is this recipe healthy, but it is also gluten-free …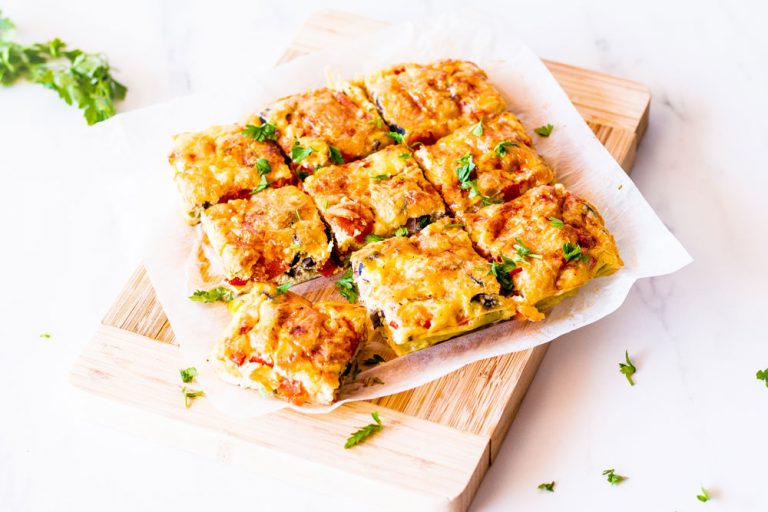 Delicious hot or cold, this easy 30-Minute Baked Egg Frittata with veggies is an efficient way to turn leftover ingredients into …
This garlic shrimp in tomato sauce with cauliflower mash is a low carb, easy to make recipe, that's packed full of flavor! Cauliflower mash …