To get you in the spirit of summer, try this Citrus-Cantaloupe Mocktail Recipe, which only requires 4 ingredients and takes 5 minutes to whip up at home! This yummy concoction packs quite a nutritious punch and is rich in potassium, calcium, vitamin C, beta carotene, and antioxidants.
For the "wow effect", serve this mocktail in the cantaloupe halves, garnished with lime wedges and mint leaves. And if you want something even more refreshing, pop the blended citrus-cantaloupe juice into popsicle molds, and freeze to make delicious and healthy fruit lollies.
For even more smoothie deliciousness, check our immunity booster and strawberry-pineapple recipes!
From the Shop
Citrus-Cantaloupe Mocktail Recipe
Prep Time: 5 min | Cook Time: 0 min | Serves: 2
+ 1 1/2 cups cantaloupe, seeded and diced
+ 1/2 cup orange juice
+ 2 tbsp lime juice
+ 3-4 ice cubes
+ mint leaves, to serve
+ lime wedges, to serve

In a blender, combine cantaloupe, orange and lime juices, and ice cubes. Cover and process until smooth. Divide mocktail between reserved cantaloupe halves, and garnish with mint leaves and lime wedges. Serve and enjoy!
| | | | |
| --- | --- | --- | --- |
| calories | carbs | fat | protein |
| 71 | 16.9 g | 0.4 g | 1.4 g |
| | |
| --- | --- |
| calories | 71 |
| carbs | 16.9 g |
| fat | 0.4 g |
| protein | 1.4 g |
Baked avocado boats with eggs and smoked salmon are a match made in brunch heaven! Not only is this recipe healthy, but it is also gluten-free …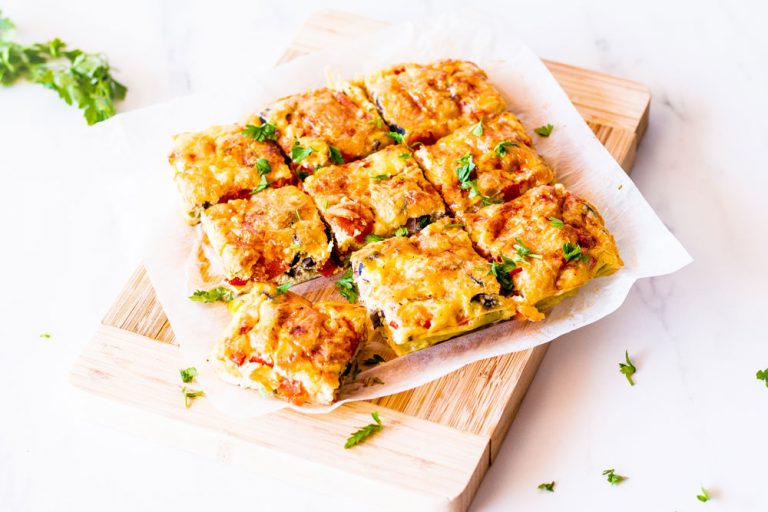 Delicious hot or cold, this easy 30-Minute Baked Egg Frittata with veggies is an efficient way to turn leftover ingredients into …
This garlic shrimp in tomato sauce with cauliflower mash is a low carb, easy to make recipe, that's packed full of flavor! Cauliflower mash …