Just because breakfast isn't trending anymore, that doesn't mean breakfast foods should be neglected. This delicious and athlete-approved Banana-Oat Morning Smoothie includes all the fuel you need pre-or post-workout.
Bananas are loaded with fast-acting carbohydrates, and oats are high in fiber and complex carbs, which provide a sustained release of energy into the bloodstream.
For a healthy dose of fat and protein, we included hemp seeds, nut butter, and yogurt. And for a performance-boost and a reduction in muscle soreness, we also added a sprinkle of raw cacao and cinnamon.
From the Shop
Banana-Oat Morning Smoothie Recipe
Prep Time: 5 min | Cook Time: 0 min | Serves: 1
+ 1/4 cup old-fashioned rolled oats
+ 1/2 cup kefir or Greek yogurt (DIY recipe)
+ 1 banana
+ 1/2 apple
+ 1 tsp nut butter of choice
+ 1 tsp hemp seeds
+ 1/2 tsp raw cacao powder
+ 1/4 tsp ground cinnamon

Place the oats, kefir, banana, apple, nut butter, and hemp seeds in a blender cup. Sprinkle the cacao and cinnamon on top and puree the mixture until smooth and thick. Pour into a glass, serve and enjoy!
| | | | |
| --- | --- | --- | --- |
| calories | carbs | fat | protein |
| 380 | 59.9 g | 12.9 g | 11.8 g |
| | |
| --- | --- |
| calories | 380 |
| carbs | 59.9 g |
| fat | 12.9 g |
| protein | 11.8 g |
Baked avocado boats with eggs and smoked salmon are a match made in brunch heaven! Not only is this recipe healthy, but it is also gluten-free …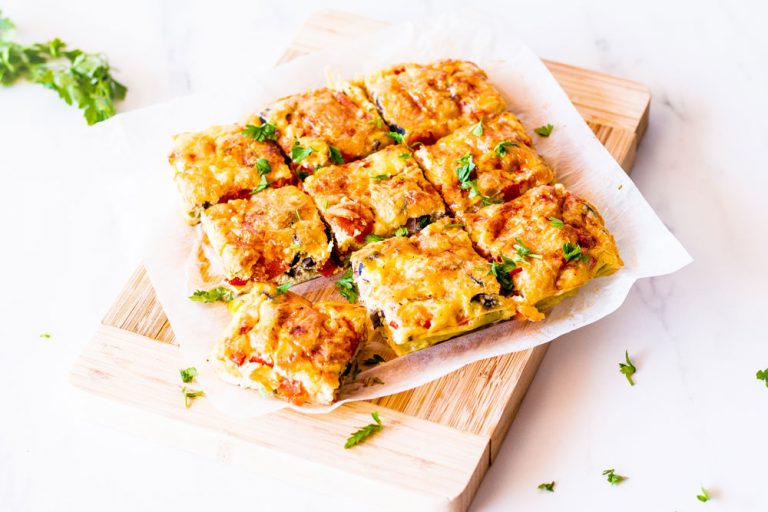 Delicious hot or cold, this easy 30-Minute Baked Egg Frittata with veggies is an efficient way to turn leftover ingredients into …
This garlic shrimp in tomato sauce with cauliflower mash is a low carb, easy to make recipe, that's packed full of flavor! Cauliflower mash …