Baked avocado boats with eggs and smoked salmon are a match made in brunch heaven! Not only is this recipe healthy, but it is also gluten-free, high in protein, and low in carbohydrates. This yummy dish is a great brunch idea, ready in just 20 minutes, that can also be enjoyed as a beautiful weekend breakfast!
Avocados have numerous health benefits and provide close to 20 essential health-boosting nutrients, including potassium, vitamin E, B-vitamins, and folic acid. Eggs contain high-quality proteins with a perfect amino acid profile, and salmon is loaded with important nutrients, especially omega-3 fatty acids.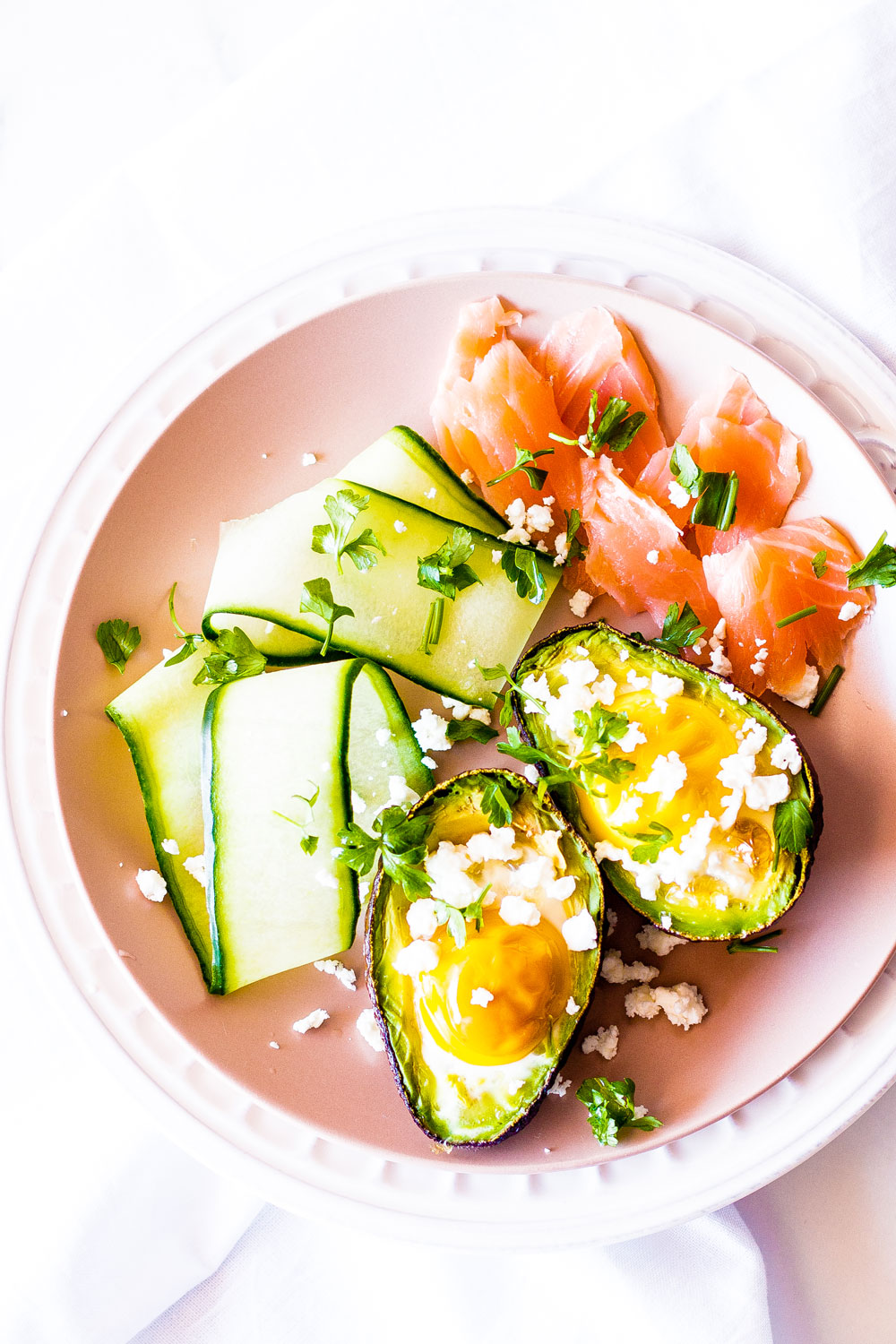 From the Shop
Baked Avocado Boats with Eggs & Smoked Salmon Recipe
Prep Time: 5 min | Cook Time: 15 min | Serves: 1
+ 1 avocado
+ 2 free-range, pastured eggs
+ 1/4 cucumber, cut into thin strips
+ 1 oz (30 g) smoked salmon
+ 1 tbsp feta cheese, crumbled
+ 2 tsp parsley, finely chopped
+ freshly ground black pepper, to taste

Preheat oven to 400ºF / 200ºC. Halve the avocado, remove the pit and spoon out some of the flesh to make a bigger hole for the eggs. Put the halves in an ovenproof dish, crack an egg into each half and bake for 15 minutes.
Place the baked avocado on a plate, season with freshly ground black pepper and sprinkle with feta and fresh parsley on top. Serve with the cucumber strips and smoked salmon. Enjoy!
| | | | |
| --- | --- | --- | --- |
| calories | carbs | fat | protein |
| 486 | 18.8 g | 38.8 g | 21.8 g |
| | |
| --- | --- |
| calories | 486 |
| carbs | 18.8 g |
| fat | 38.8 g |
| protein | 21.8 g |
Baked avocado boats with eggs and smoked salmon are a match made in brunch heaven! Not only is this recipe healthy, but it is also gluten-free …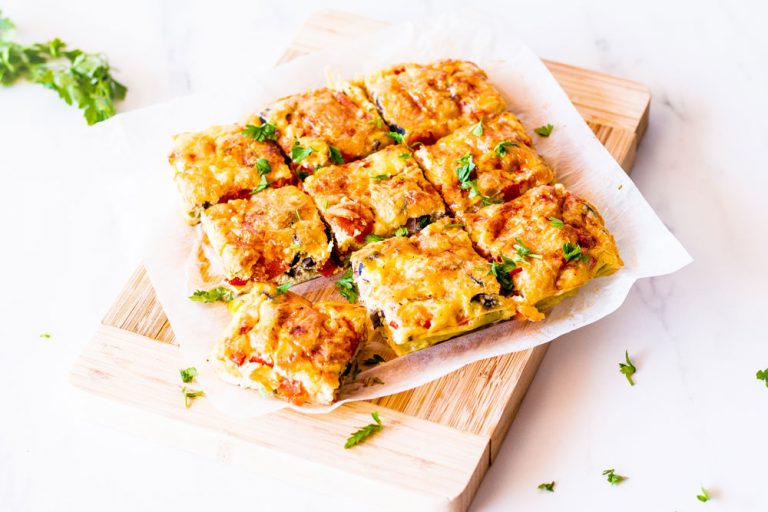 Delicious hot or cold, this easy 30-Minute Baked Egg Frittata with veggies is an efficient way to turn leftover ingredients into …
This garlic shrimp in tomato sauce with cauliflower mash is a low carb, easy to make recipe, that's packed full of flavor! Cauliflower mash …