Chocolate mousse is a classic dessert but this avocado, banana, and peanut butter chocolate mousse is far from being traditional. We replaced the sugar with homemade date syrup and added avocado, banana, and peanut butter to create the ultimate healthy treat!
This creamy, easy to make and sugar-free chocolate pudding is nutritionally dense and packed with heart-healthy fats, fiber, potassium, magnesium, manganese, and vitamins C, E, K, B6, and folate. It is just so silky and chocolatey that it's actually hard to believe it's also super healthy!
From the Shop
Avocado, Banana & Peanut Butter Chocolate Mousse Recipe
Prep Time: 5 min | Cook Time: 0 min | Serves: 3
+ 1 ripe avocado
+ 1 medium ripe banana
+ 2 tbsp raw cacao powder
+ 2 tbsp peanut butter (DIY recipe here)
+ 2-3 tbsp Greek yogurt (DIY recipe here)
+ 1/4 cup date syrup (DIY recipe here)

For serving
+ toasted walnuts
+ raspberries
+ toasted coconut chips
+ bee pollen
+ cacao nibs

Add all ingredients into a food processor and blend until smooth and creamy. Divide between 3 small serving glasses and top with raspberries, coconut chips, walnuts or your favorite toppings. Enjoy!
| | | | |
| --- | --- | --- | --- |
| calories | carbs | fat | protein |
| 347 | 38.3 g | 20.3 g | 9.8 g |
| | |
| --- | --- |
| calories | 347 |
| carbs | 38.3 g |
| fat | 20.3 g |
| protein | 9.8 g |
Baked avocado boats with eggs and smoked salmon are a match made in brunch heaven! Not only is this recipe healthy, but it is also gluten-free …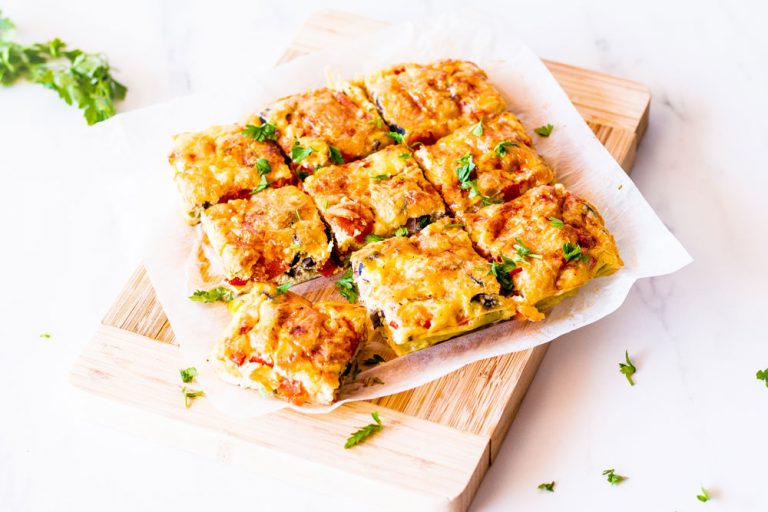 Delicious hot or cold, this easy 30-Minute Baked Egg Frittata with veggies is an efficient way to turn leftover ingredients into …
This garlic shrimp in tomato sauce with cauliflower mash is a low carb, easy to make recipe, that's packed full of flavor! Cauliflower mash …