Looking for an amazing 5-Minute Peanut Butter Banana Ice Cream recipe? This super yummy homemade version is easy to follow, rich, smooth, and perfect for ripe bananas!
With only six ingredients, dairy-free, gluten-free, and egg-free, this recipe comes out perfect every single time. It's creamy, decadent, and has the perfect ice cream texture. I promise you will not miss the dairy!
If you want to eat healthier but still crave something sweet, check our collection of deliciously satisfying healthy sweets and indulge without guilt!
From the Shop
5-Minute Peanut Butter Banana Ice Cream Recipe
Prep Time: 5 min | Cook Time: 0 min | Serves: 6
+ 3 bananas, sliced and frozen
+ 2/3 cup coconut cream
+ 1/2 cup peanut butter
+ 3 tbsp honey
+ 1/2 vanilla bean, pulp only
+ pinch sea salt
+ roasted peanuts, for topping

Place the frozen bananas in a food processor or blender and blend until smooth. Add coconut cream, peanut butter, honey, vanilla, and sea salt, and mix well.
Freeze for 2-4 hours, then serve topped with roasted peanuts. Enjoy!
| | | | |
| --- | --- | --- | --- |
| calories | carbs | fat | protein |
| 272 | 27.8 g | 17.4 g | 6.7 g |
| | |
| --- | --- |
| calories | 272 |
| carbs | 27.8 g |
| fat | 17.4 g |
| protein | 6.7 g |
Baked avocado boats with eggs and smoked salmon are a match made in brunch heaven! Not only is this recipe healthy, but it is also gluten-free …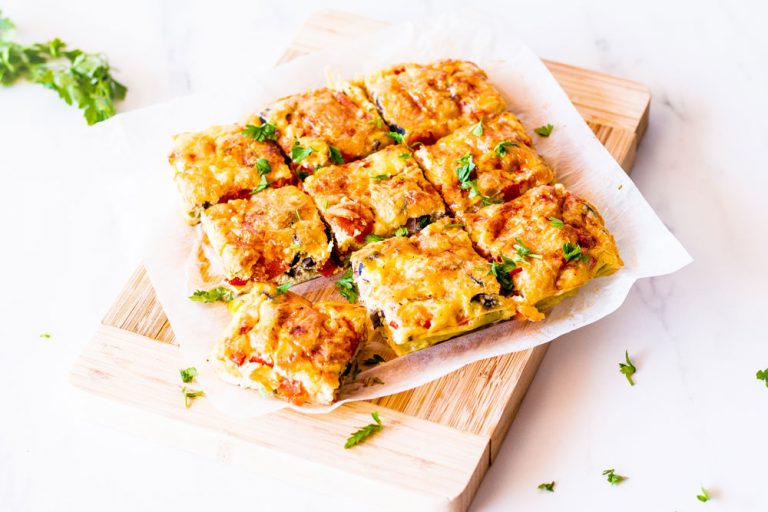 Delicious hot or cold, this easy 30-Minute Baked Egg Frittata with veggies is an efficient way to turn leftover ingredients into …
This garlic shrimp in tomato sauce with cauliflower mash is a low carb, easy to make recipe, that's packed full of flavor! Cauliflower mash …