THE BEST GLUTE EXERCISES FOR A FIRM AND ROUND BOOTY
There's nothing quite like a firm, round booty to put everyone's neck at risk! To give your backside that nice, round shape, you need to choose the best glute exercises, that target and activate the muscles and use enough weight to build muscle tissue. In the end, the effort you put into your workout will be what makes the difference!
Working on one side at a time and ensuring that only your glutes move the weight, is one of the best ways to build strong glutes and improve body symmetry.
Adopting a wider stance when doing squats allows your hips to get lower, which in turn activates your glutes and hamstrings to a greater degree.
Pushing slowly through the heels takes the stress away from the quads and helps you build rounder and firmer glutes.
Doing exercises that target both the glutes and the hamstrings is the perfect way to lift your butt and tone your posterior chain muscles.
Moving your legs into a full extension allows you to activate your glutes to the max and grow muscle tissue. If you want a bigger and rounder butt, you can mimic the full extension that occurs with stair climbing by doing the step up exercise.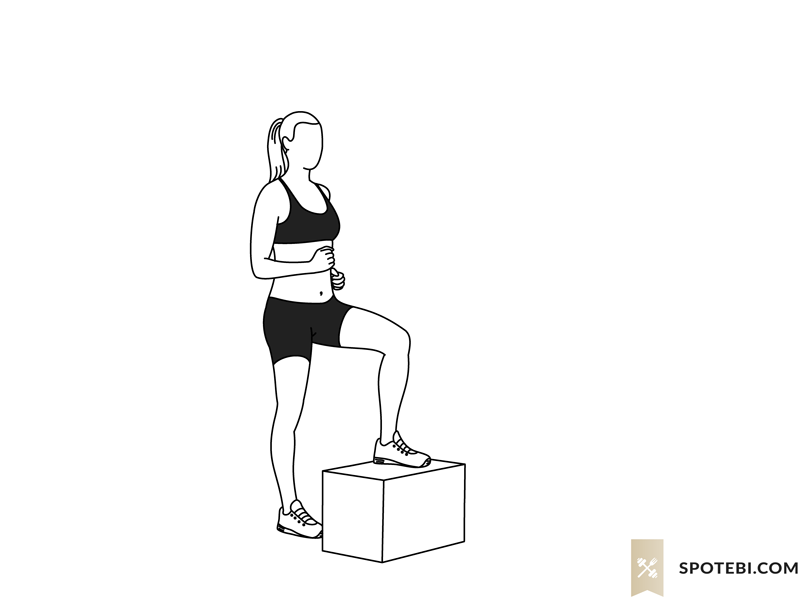 In a thorough glute workout you need to target, not only the gluteus maximus but also the gluteus medius and minimus. You do that with exercises that pull your legs away from the midline of the body.
Squeezing your glutes for 2 to 3 seconds at the peak of the movement and keeping the muscles under constant tension ensures that you get the best growth out of your glutes.
Maintain very slow and controlled movement patterns and keep your glutes under tension and engaged.
To challenge your glutes even further, keep the movement slow, squeeze your butt, and place a barbell or heavy weight across your hips.
To increase tension, place a resistance band around both thighs.
FINAL TIPS FOR A PERFECT BOOTY
TIP 1 – Warm up for 5 to 10 minutes.
TIP 2 – Stick to 3 sets of 12 to 15 repetitions and choose weights that challenge your muscles. The last few reps should be tough.
TIP 3 – Stretch for 5 minutes at the end of the workout, to increase flexibility.
TIP 4 – Do 30 minute cardio workouts at least 3 times a week and add upper body, core and leg workouts to your weekly schedule.
TIP 5 – Eat enough protein to build and maintain your muscle mass. 20-30 grams of protein per meal is enough.
Top 10 GLUTE Exercises For Women: Firm, Round & Lift Your Booty!