THE BEST CHEST EXERCISES TO LIFT, FIRM AND PERK UP YOUR BREASTS
Every woman wants their breasts to be nice and perky, and even though we can't increase their size with training, we can surely give them a lift and make them appear bigger and perkier! These 10 chest exercises are perfect for women who want to strengthen the pec muscles and give their bust line a lift, the natural way!
When compared to the floor press, the stability ball press allows your triceps and chest to move through a broader range of motion, which targets your pecs to an even greater degree.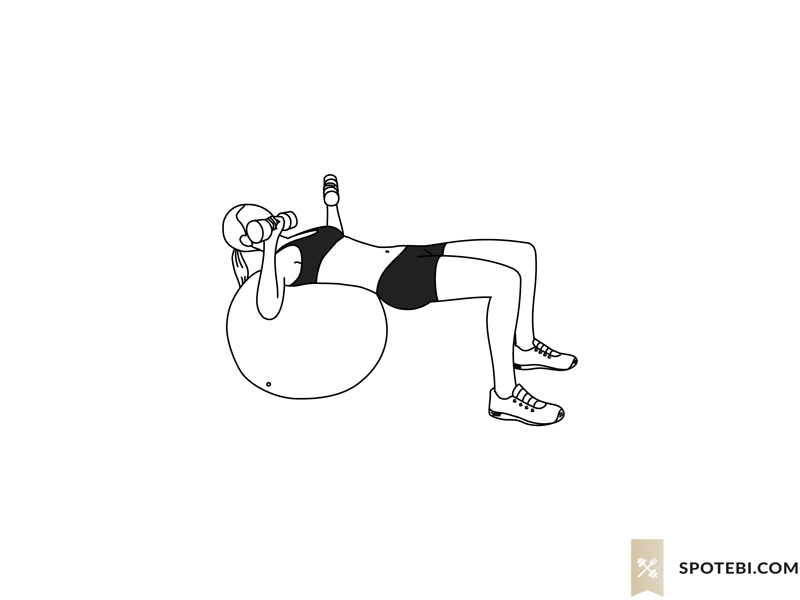 Dumbbell pullovers work two opposing muscles simultaneously: the chest and the back muscles. Working your back and chest at the same time can help improve your posture and lift the breasts.
This combo pairs the elbow squeeze with the shoulder press exercise and targets the entire upper body, helping you improve your body aesthetics.
By adding a medicine ball to your regular push ups you allow your muscles to move through a broader range of motion. This exposes them to more stress and results in increased growth.
Planks are a great exercise to strengthen the core and improve your flexibility, posture and stability. By twisting your torso you're also engaging and strengthening your upper body, turning this exercise into a powerful full body workout.
With exercises that target your pecs, like the chest fly or the chest press, you should always squeeze and contract your pec muscles on the concentric, or lifting, portion of your reps. Squeezing increases the work involved and results in more strength and muscle density.
It's very important to add back exercises, like the cobra lat pulldown, to your workouts. Strengthening your back muscles helps to keep the spine aligned, improves posture and lifts the chest.
Tricep dips are a great exercise to tighten your triceps and, if executed with proper form, this exercise also engages your chest. Perform reps slowly, and focus on using your pec muscles throughout the movement.
The around the worlds exercise targets your shoulders, chest, back, the trapezius and the lats. To increase upper body strength, improve posture and give your breasts a lift, it's important to target not only the front and back of the upper body, but also the sides.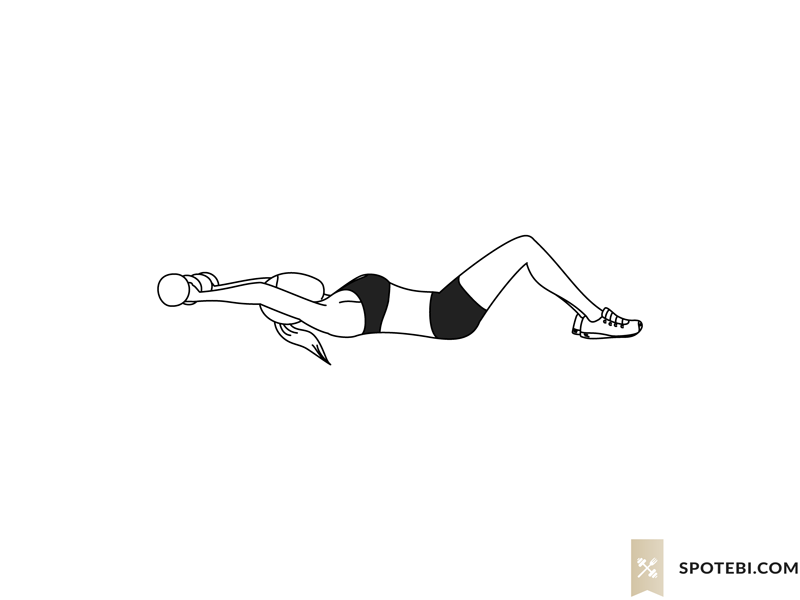 Our body adapts to stress quickly so, in order to get the best results, we need to work hard and challenge our muscles with different exercises, like the Y raise. Keep your workouts fun and interesting by adding modified versions of these exercises, changing the number of steps and reps, and changing the weight of the dumbbells.
FINAL TIPS FOR A PERFECT CLEAVAGE
TIP 1 – Start your workout with a 10 minute warm up.
TIP 2 – Do 3 sets of 12 to 15 repetitions and choose weights that challenge your muscles. The last few reps should be tough.
TIP 3 – Stretch your upper body at the end of the workout.
TIP 4 – Add lower body, core and cardio workouts to your weekly schedule.
TIP 5 – Eat enough protein to help build and maintain your muscle mass.
Top 10 CHEST Exercises For Women: Lift, Firm & Perk Up Your Breasts!