The Best Exercises For Sleek, Sexy & Tight Triceps
The triceps is the muscle located on the back of the upper arm. This area is a common trouble zone for women, a spot where we tend to store extra fat that just never seems to go away! To improve the appearance of the arms and sculpt sleek, sexy and tight muscles we need to target this problem area with the best triceps moves! Pair the following 10 exercises with a good diet and lots of cardio to melt fat, give definition to your arms and tone up those triceps!
This exercise strengthens the triceps, helps to sculpt the upper body and stabilizes the shoulder joint.
If you want to target the triceps and the upper arm without the need for any additional equipment, add the one arm triceps push ups to your workouts.
The hindu push up is a compound move that engages the entire body and helps to improve your fitness level. This exercise strengthens the triceps, increases the flexibility of the spine and improves your cardiovascular endurance.
If you only want to do one exercise for your triceps, dips are a good choice. This move tightens your triceps and helps you get rid of flabby arms quickly.
Working on one side at a time helps to improve body symmetry, increases muscle strength and improves balance.
The dumbbell chest press strengthens your shoulders, triceps, and chest muscles. When doing an upper body workout it's very important to work not only your arms and shoulders but also your back and chest.
This compound move pairs the bodyweight squat with the dumbbell triceps extension. This is a full body exercise that strengthens the muscles, boosts the metabolism and helps you lose body fat.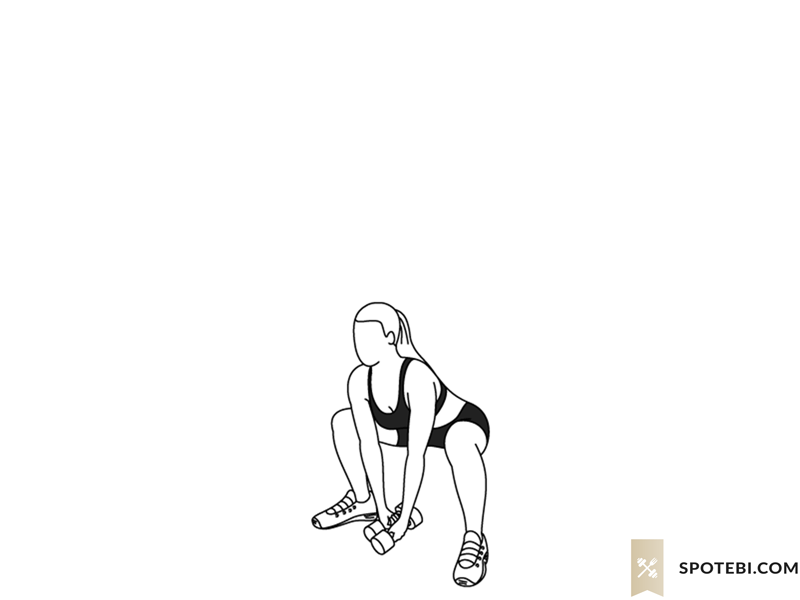 The butterfly dips is a modified version of the tricep dips with additional lower body benefits. This exercise engages and strengthens your triceps and upper body, and it also works and sculpts your inner thighs and glutes.
If you want to strengthen your whole upper body and tone your arms, shoulders, chest and back, add the elbow squeeze shoulder press to your workouts.
This boxing move is mostly used for speed, agility, and coordination but it also targets your shoulders, triceps, and lats and helps to tone and sculpt your upper body.
FINAL TIPS FOR SLEEK, SEXY AND TIGHT TRICEPS
TIP 1 – Start this routine with a quick upper body warm up.
TIP 2 – Do 2 or 3, 30-second to 1-minute sets of each exercise at least 2 times per week.
TIP 3 – Finish your workout with a thorough stretching routine.
TIP 4 – Do 3 cardio workouts per week and add upper body, core and lower body workouts to your weekly schedule.
TIP 5 – Stick to a clean eating diet and drink plenty of water throughout the day.
Top 10 TRICEPS Exercises For Women: Sculpt sleek, sexy & toned arms!