The Best Exercises For Long, Lean & Toned Quads
The quadriceps is a group of muscles located on the front of the thigh. These muscles work together to flex the hips and extend the knees. To get lean thighs and improve the shape and tone of the quads we need to mix high-intensity cardio moves with the best strength exercises. Add the following 10 moves to your workout schedule to build long and lean quads, gain strength and lose fat!
The bulgarian split squat is a great exercise to strengthen the quads and improve balance and knee stability. This move also targets your posterior chain muscles, the hamstrings and the glutes, and helps tone your thighs and butt.
To fully engage your quads when doing squats or a modified version, like the 180 jump squat, keep your torso as upright as possible and maintain a narrow stance.
This pilates move targets the quads and inner thighs and helps build long, lean and strong muscles.
To target the quads to a greater degree when doing lunges, take short steps forward and stay upright.
This intense cardiovascular move improves muscle endurance and strength, promotes weight loss and tones the glutes and quads.
The rolling squat strengthens your quads, core, legs and glutes, improves your balance and coordination and increases your stamina.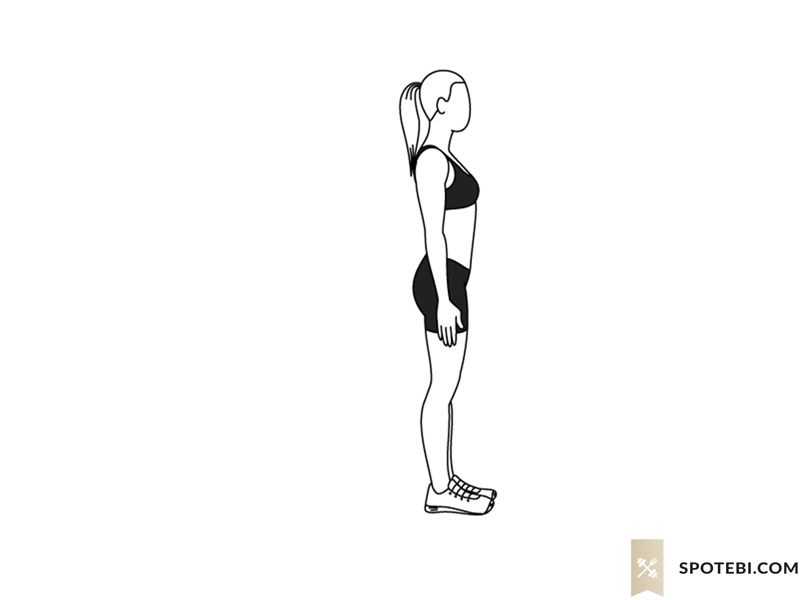 This plyometric exercise helps build strong, powerful quads, gets your heart rate up and boosts your afterburn effect, meaning you'll burn even more calories after the workout is done.
The bear squat is a low impact exercise that targets your quads and improves posture and flexibility. This exercise helps sculpt your thighs, strengthens the hips, tightens your core and elongates the spine.
If you're trying to increase speed, agility and explosiveness and get a great cardio boost while also working your quads, add the forward jump shuffle back to your workouts.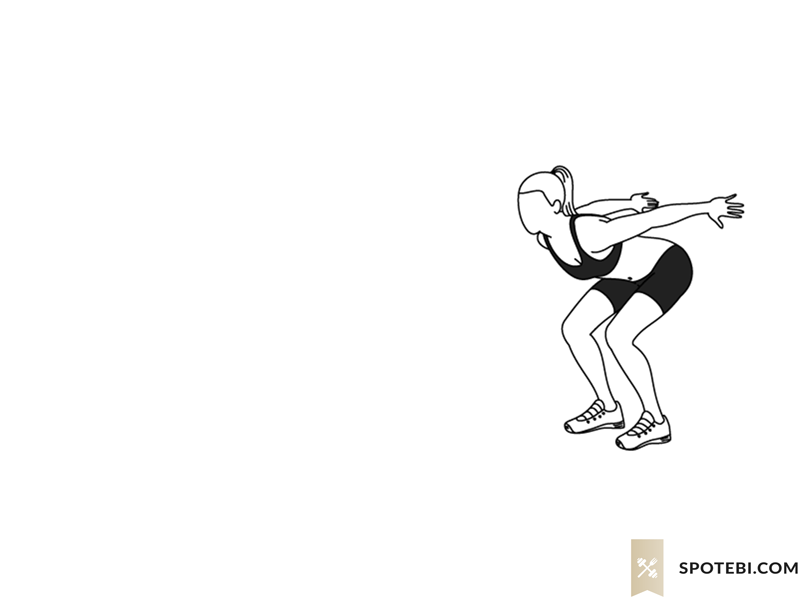 The wall sit is an isometric exercise that targets and strengthens your quads and thighs. This modified version also engages your abs, obliques, and lower back and helps tone and tighten your core.
FINAL TIPS FOR LONG, LEAN AND TONED QUADS
TIP 1 – Start your workout with a lower body warm up.
TIP 2 – Use light ankle weights and do 3 sets of 12 to 16 repetitions.
TIP 3 – Finish this quads workout with a lower body stretching routine.
TIP 4 – Do 30 minute cardio workouts at least 3 times a week and add upper body, core and lower body workouts to your weekly schedule.
TIP 5 – Drink plenty of water throughout the day, follow a clean eating diet and eat 20-30 grams of protein per meal.
Top 10 Quads Exercises For Women: Get lean, sexy & toned thighs!