THE BEST OUTER THIGH EXERCISES FOR GETTING RID OF SADDLEBAGS
The outer thigh is a very common problem area for women. Hormones drive the deposition of fat around the pelvis, buttocks, and thighs and the fat deposits in the outer thighs, commonly know as saddlebags, are quite difficult to remove. Even though we cannot spot reduce, we can sculpt the outer thighs with specific exercises and we can boost our fat loss by moving as many muscles as possible.
Aside from the benefits to your thighs, legs and glutes, this exercise is also very challenging to your core muscles, gives you a great cardio boost and helps you trim body fat.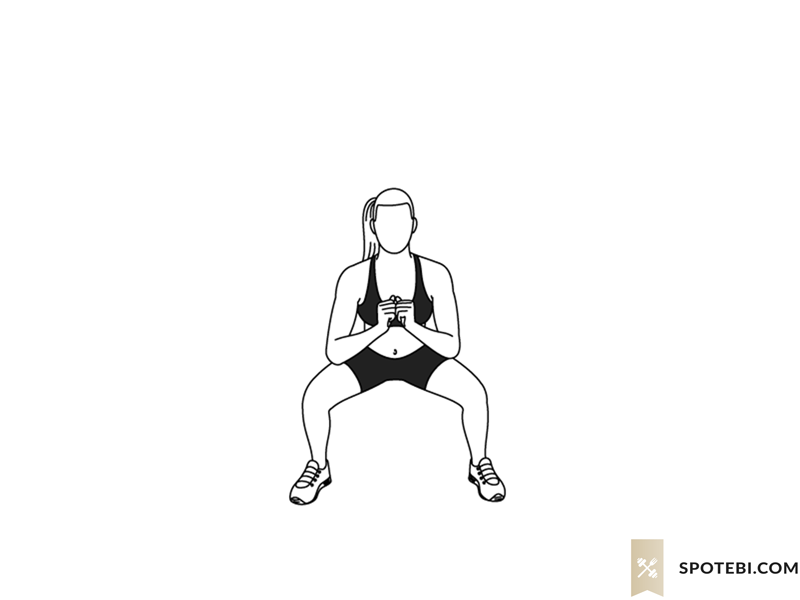 The outer thigh muscles pull your legs away from the center of the body and play an important role in keeping your knee and hip joints stable. Doing hip abductions not only helps to strengthen and sculpt your outer thighs but can also improve your balance and stability.
This move effectively targets the outer and inner thigh muscles and warms up the hip flexors and groin area.
The clamshell is a great exercise to strengthen the hips, inner and outer thighs, tone the glutes and stabilize your pelvic muscles. By placing a resistance band around both thighs you're increasing the challenge and targeting your outer thighs to an even greater degree.
The curtsy lunge is a modified version of the standard lunge that incorporates different leg muscles into the lunge position. This exercise helps to tone your inner and outer thighs as well as the rest of your legs and glutes.
The fire hydrant targets the outer thighs, core and hips. This is a great exercise to tone and firm your butt and thighs, strengthen the hips and tighten the core.
The quick feet is a great cardio move that helps you sculpt the thighs, burn extra calories and get rid of saddlebags for good!
This is a pilates exercise that helps your strengthen your thighs and core, and build strong, long and lean muscles.
The skaters is an effective cardiovascular move that strengthens the glutes, thighs, hips and legs, boosts the metabolism and promotes weight loss.
By doing the bridging movement with one leg off the floor you're forcing the remaining leg to produce the hip extension. This makes the exercise a lot tougher and your core and hips have to work harder to stabilise the torso.
FINAL TIPS TO GET RID OF SADDLEBAGS
TIP 1 – Start your workout with a 10 minute warm up.
TIP 2 – Do 2-3 sets of each exercise at 30-second to 1-minute each.
TIP 3 – Finish the workout with a thorough stretching routine.
TIP 4 – Do at least 3 intense cardio workouts per week and add upper body, core and lower body workouts to your weekly schedule.
TIP 5 – Follow a clean eating diet, and drink plenty of water throughout the day.
Top 10 OUTER THIGH Exercises For Women: Say Goodbye to Saddlebags!