The Best Ab Exercises For Toning Your Midsection & Sculpting The Abdominal Wall
Ready to really sculpt your abs? To get that flat, tight tummy you've been dreaming about you need to train both the superficial muscles of the abdominal wall and also the deep muscle layers. Ensure the best results and get that sexy stomach by challenging your muscles with these 10 super effective ab-toning moves!
The crunch chop actively engages and tightens your core, tones the abdominal wall and helps to flatten your belly.
Mountain climbers is a dynamic, compound exercise, that works several muscles simultaneously. This move helps you burn off body fat while actively engaging your core, and increases your aerobic fitness, flexibility and agility.
Adding flutter kicks to your workout routine helps to boost core strength and definition, and improves your endurance and flexibility. This exercise targets the lower portion of the abdominal muscles and helps to define and slim down your waist.
The frog crunches fully engages the superficial layers of the abdominal wall and helps to tone your abs, trims down the waist and strengthens the core.
This full body exercise not also tightens the core by training the transverse abdominal muscle, but also strengthens and tones the glutes, hamstrings, quads, hips, shoulders and arms.
The rope climb crunches targets both the superficial and the deep abdominal muscles. This exercise strengthens the legs and core muscles and helps prevent lower back pain.
Adding pulse ups to your workout routine helps to target the lower portion of the abdominal wall and increases its tone and definition. This exercise also builds core strength and improves the flexibility and stability of the spine.
If you want to engage both the superficial at the deep muscle layers of the abdominal wall at once, start adding knee hugs to your workout routines. This move strengthens and tightens the core and improves posture.
It's important to add cardio moves, like the jump start, to your ab workouts. This exercise helps to maximize your fat loss while also boosting your endurance, stamina and core strength.
The elbow plank tones and strengthens your core, trims down the waist and improves posture and balance. This is a great exercise to help you develop core strength and flexibility.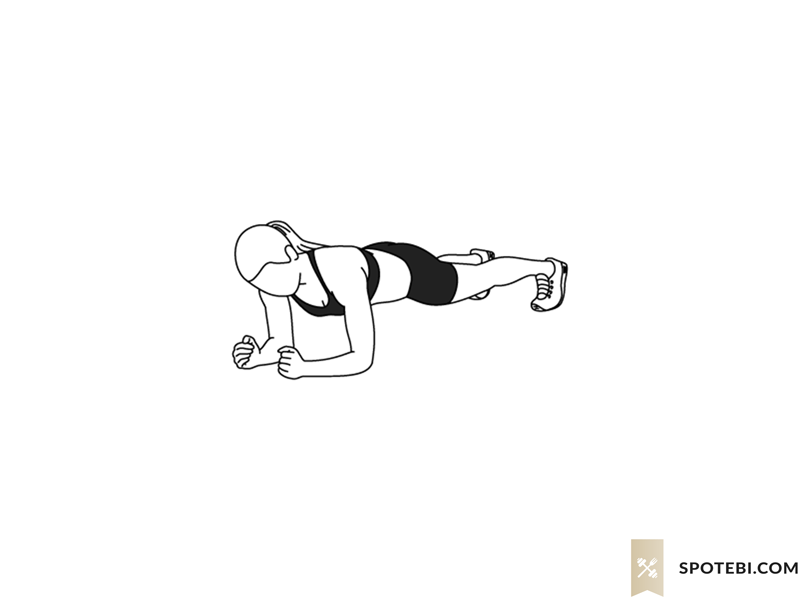 FINAL TIPS FOR A FLAT, TONED BELLY
TIP 1 – Start your ab workout with a core warm up routine.
TIP 2 – Target your abs more effectively by gently pulling your belly button toward your back, and mix up your ab-toning moves each workout.
TIP 3 – Finish the workout with a core stretching routine and do 30 minute cardio workouts at least 3 times a week.
TIP 4 – Eat clean, stay hydrated and avoid foods that you are sensitive or intolerant to.
TIP 5 – Manage the levels of stress hormones in your body with the help of our yoga essential flows.
Top 10 AB Exercises For Women: Tone Your Midsection & Sculpt The Abdominal Wall!