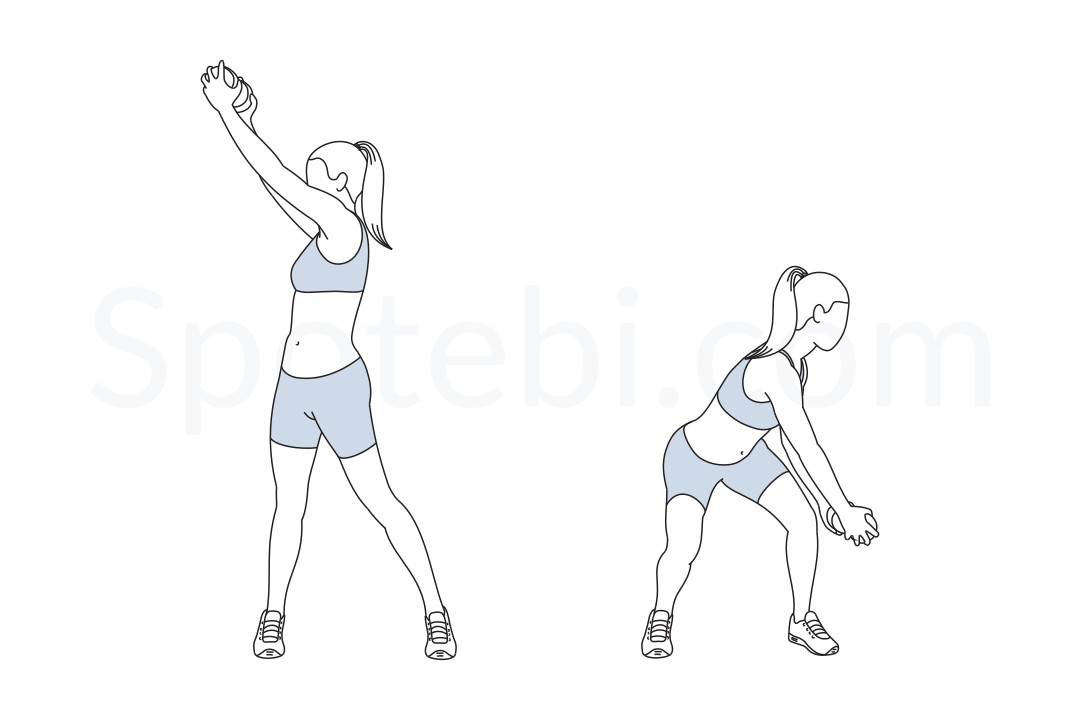 Primary muscles: Abs, obliques, lower back
Secondary muscles: Quads, hamstrings, glutes, shoulders
Equipment: Dumbbell, medicine ball
Wood Chop Instructions
1. Stand straight with your feet shoulder-width apart and hold a dumbbell with both hands.
2. Rotate your torso to the right and raise the dumbbell until it's over the right shoulder.
3. Squat as you rotate your torso to the left and bring the dumbbell diagonally across the body until it's close to your left hip.
4. Repeat and then switch sides.
Proper Form And Breathing Pattern
Engage your core, keep your feet and knees pointing in the same direction, maintain your arms straight, and breathe out as you twist your torso.
From the Shop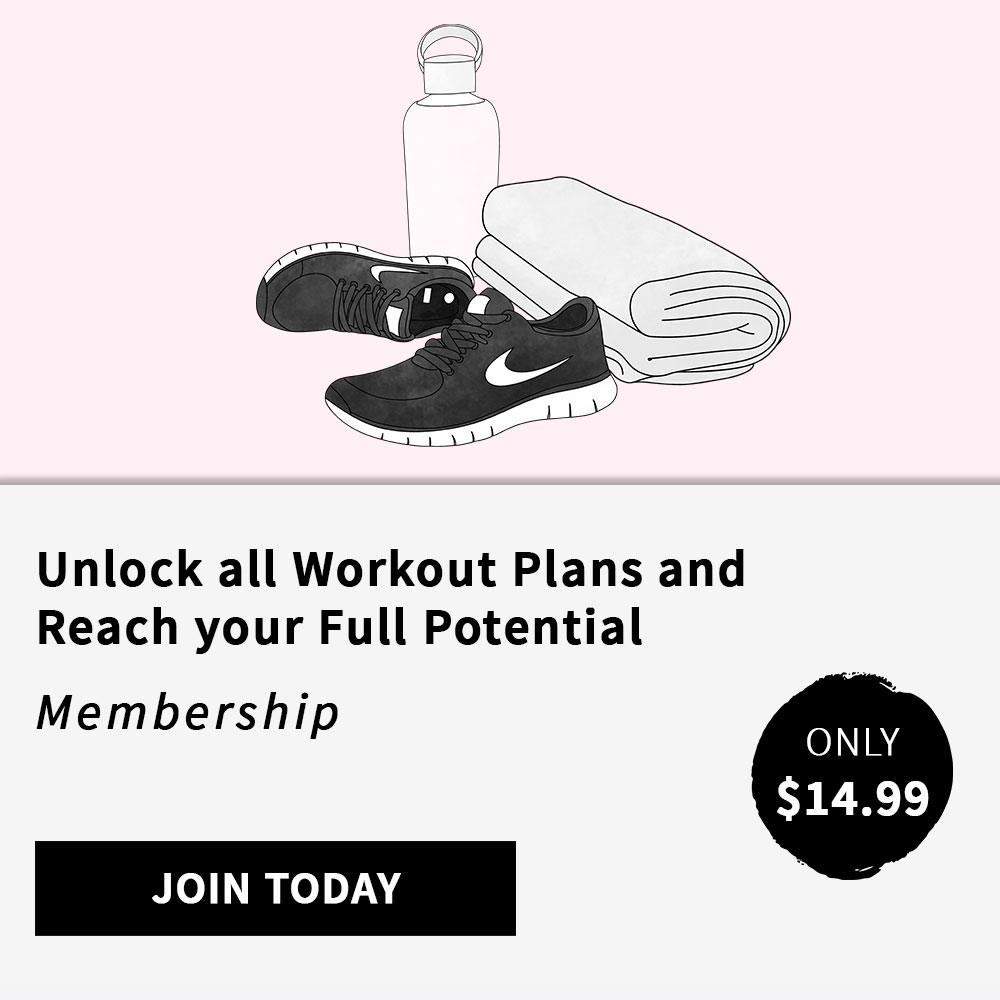 Exercise Benefits
The wood chop helps to keep your core strong and stable and improves the flexibility of the spine. This exercise also strengthens your upper and lower body and improves your balance and posture.
Wood Chop Demonstration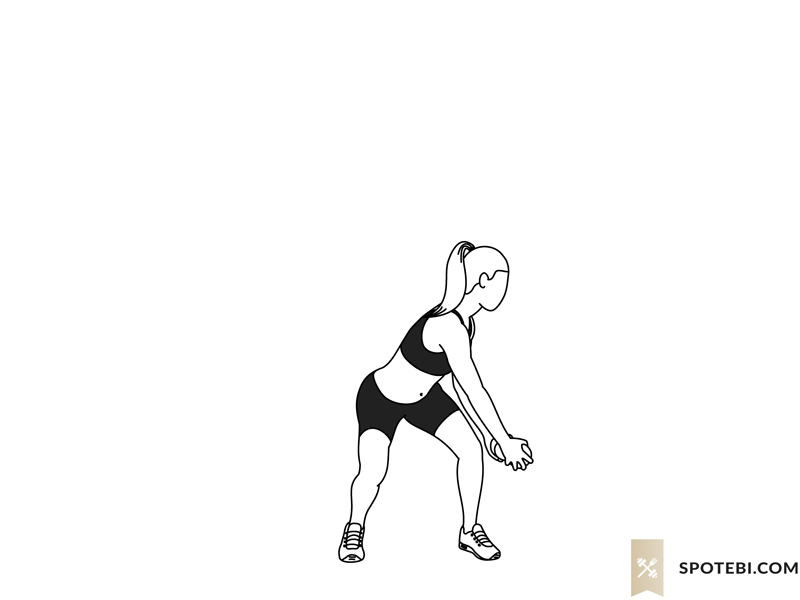 Sets And Reps
Choose a weight that is heavy enough, and that allows you to perform at least 10 to 12 repetitions on each side with proper exercise form.
Calories Burned
To calculate the number of calories burned doing the wood chop, enter your weight and the duration of the exercise:

Related Core Exercises
Try these other core exercises to tighten, sculpt and strengthen your abs, obliques, lats and lower back:
Scissor kicks
Plank hip dips
Dumbbell side bend
Toe touch
The secret to burning calories and ultimately losing weight is to maximize the efficiency of your energy systems. This 20-Minute Metabolism …
Work your legs and booty from all angles with this 29-minute bodyweight workout. A lower body and cardio routine that will help you sculpt long and lean muscles and burn off body fat …
Flatten your abs and blast calories with these 10 moves! A belly fat burner workout to tone up your tummy, strengthen your core, and …