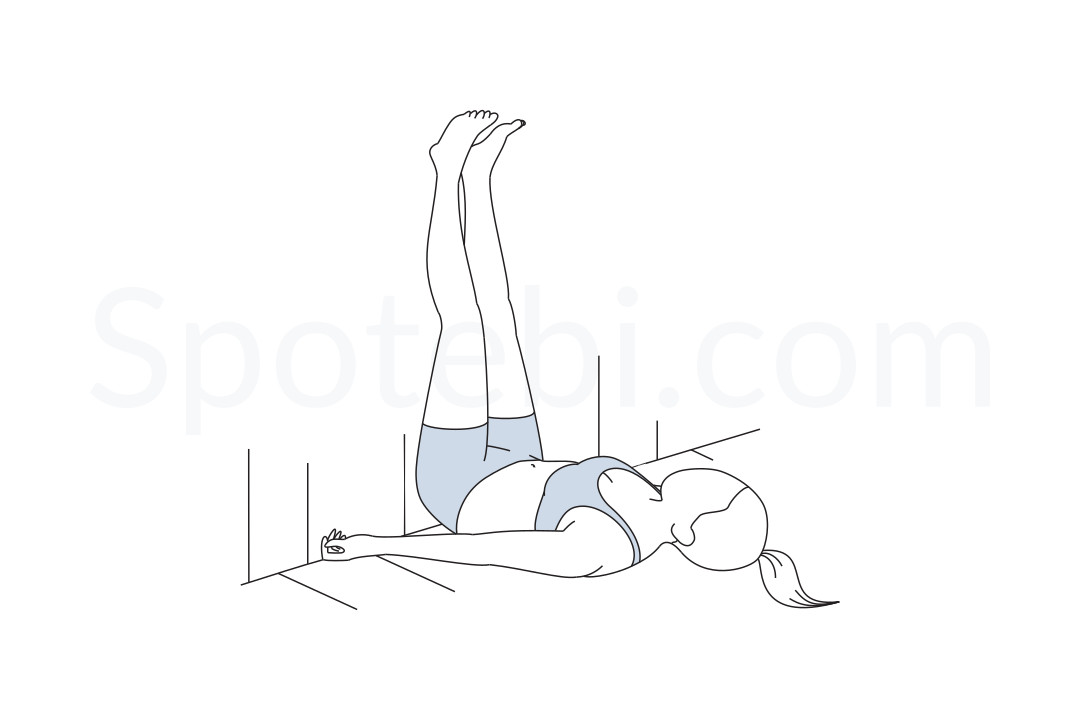 Legs Up The Wall Pose Instructions
1. Lie on your back with your sitting bones as close to the wall as comfortable.
2. Extend your legs up the wall, so that the back of your legs is resting fully against it.
3. Stay in this pose for 5 to 15 minutes.
Mindfulness Practice
Fully release and relax your body and focus on deep breathing. Clear your mind, let go and surrender to a peaceful and meditative state.
From the Shop
Viparita Karani Benefits
The legs up the wall is an inversion pose that can help reverse the effects of gravity on the whole system. This pose helps to remove fluids and toxins from the body, regulates blood pressure, and improves digestion. The Viparita Karani is a deeply relaxing pose that, when combined with mindful breathing, activates the parasympathetic nervous system. This will help decrease stress and anxiety levels, and your body will start to heal and repair.
Contraindications
Eyes, neck, and back problems.
Preparatory, Complementary and Follow-Up Poses
Start with standing forward bend, reclining bound angle or bridge pose. Go into legs up the wall pose and then follow-up with Savasana.
Related Yoga Poses
Try these other yoga poses to relax and relieve stress and tension:
Corpse pose
Downward dog pose
Cat pose
Cow pose
Did you know that dormant or inactive glutes are probably the main reason why most people struggle to grow their booty? If this is …
Increase your stamina and endurance with this intense bodyweight fat burner routine for women. A 30-minute full body workout, perfect for burning a ton of …
Move quickly from one exercise to the next while performing this 15-Minute Abs & Obliques Superset. Supersets help you finish your …