Primary muscles: Middle back, lower back
Secondary muscles: Abs
Equipment: No equipment
Exercises for the opposite muscles: Seated knee tucks, crunches
Superman Instructions
1. Lie on your belly, with your arms and legs fully extended.
2. Lift both arms and legs off the floor, and hold for a count of 2.
3. Return to the starting position and repeat.
Proper Form And Breathing Pattern
Maintain a neutral spine and inhale as you lift your arms and legs off the floor. Pull your abs in, keep your core tight and use your lower back muscles to keep your arms and legs up.
From the Shop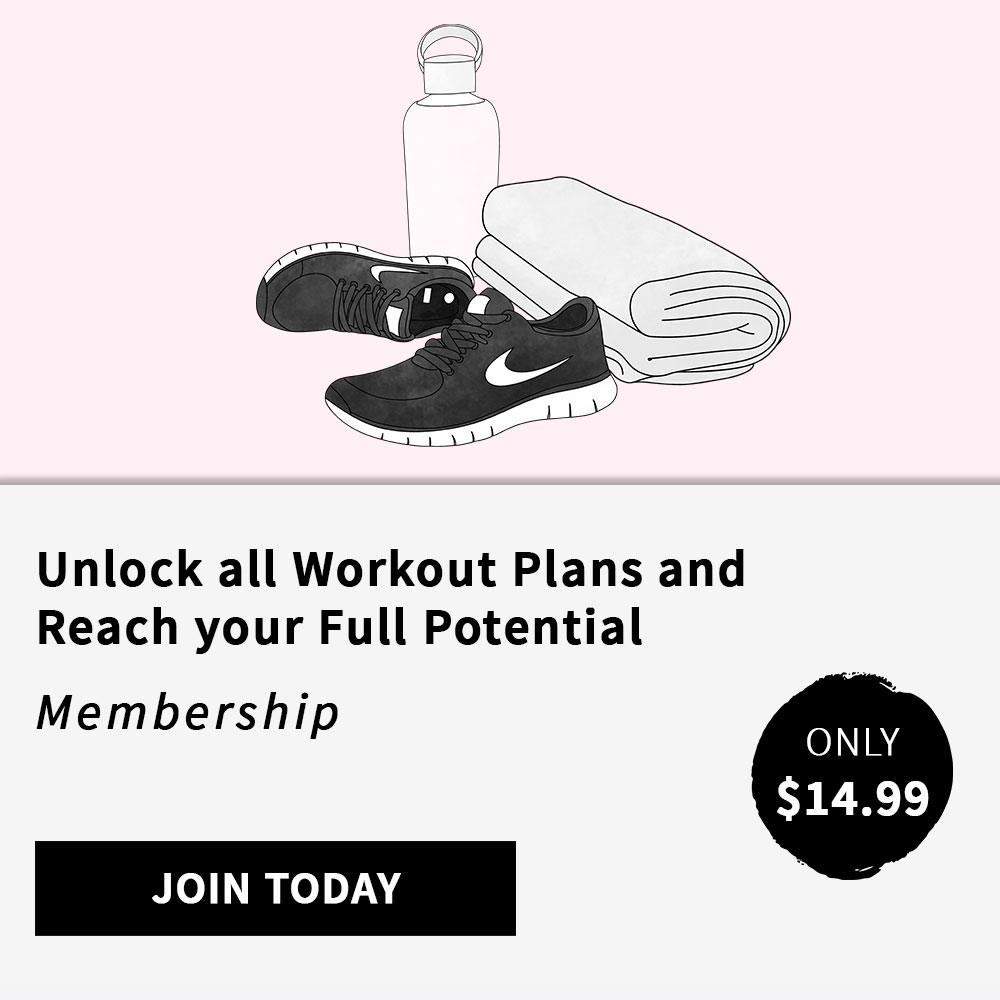 Exercise Benefits
The superman targets your lower and middle back and helps to strengthen your core. This exercise also improves your posture and flexibility and stretches your upper body.
Superman Demonstration
Sets And Reps
Add 2 or 3 sets of 10 to 16 repetitions of the superman exercise to your core routines. For a complete core workout pair the superman with bicycle crunches, V sits and the plank exercise.
Calories Burned
To calculate the number of calories burned doing the superman, enter your weight and the duration of the exercise:

Related Core Exercises
Try these other core exercises to tighten, sculpt and strengthen your abs, obliques, lats and lower back:
Knee hugs
Frog crunches
Plank leg lifts
Dumbbell plank rotation
Did you know that dormant or inactive glutes are probably the main reason why most people struggle to grow their booty? If this is …
Increase your stamina and endurance with this intense bodyweight fat burner routine for women. A 30-minute full body workout, perfect for burning a ton of …
Move quickly from one exercise to the next while performing this 15-Minute Abs & Obliques Superset. Supersets help you finish your …