Primary muscles: Quads
Secondary muscles: Hamstrings, glutes
Equipment: Step, box
Step Up With Knee Raise Instructions
1. Place a box or a step in front of you and stand up straight.
2. Step onto the box with your left foot and drive your right knee up.
3. Step down with your right foot and alternate legs until the set is complete.
Proper Form And Breathing Pattern
When doing the step up with knee raise, keep your chest open, your shoulders back, engage your core and face front. Breathe slowly, keep the movement fast and continuous and, for a bigger cardio boost, keep alternating legs.
From the Shop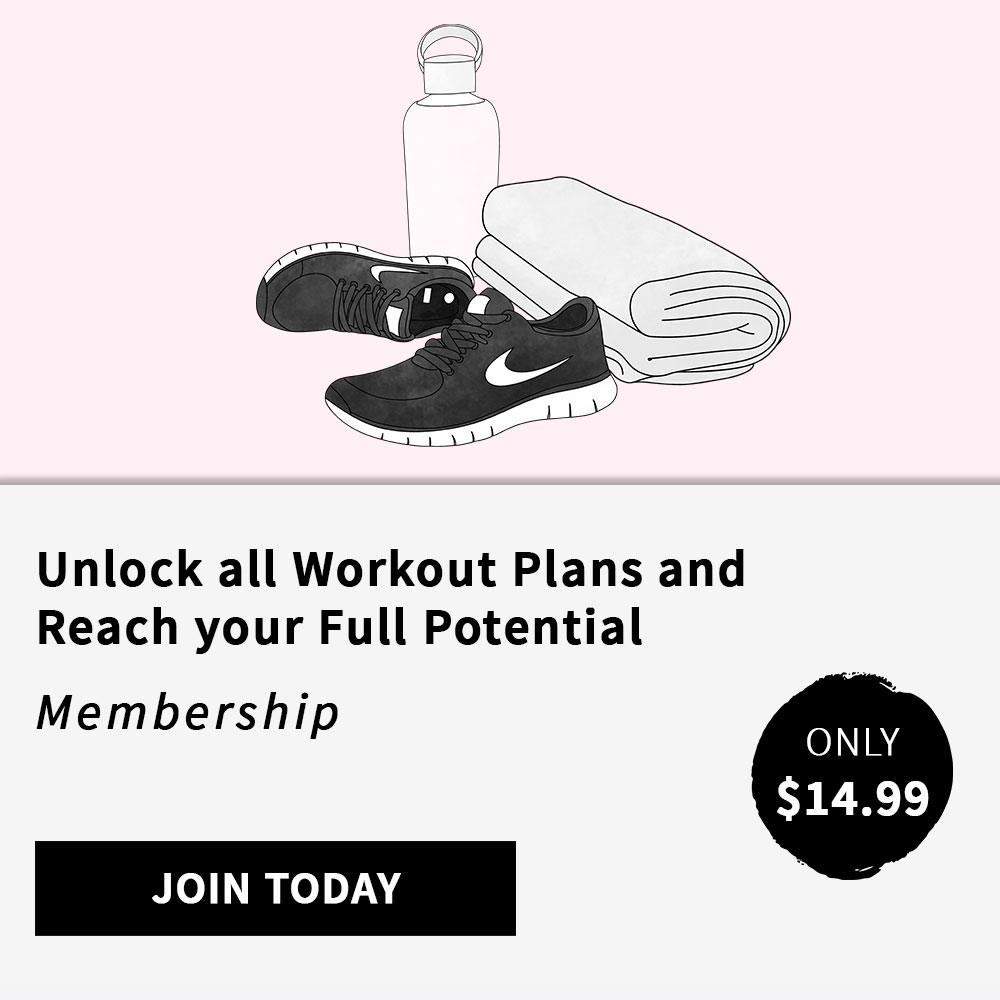 Exercise Benefits
The step up with knee raise is a great cardio move that tones and sculpts your thighs and glutes. Cardio training will not only help you lose weight, but it can also increase your heart and lung capacity. This move also improves your circulation, raises your energy levels, and boosts your metabolism.
Step Up With Knee Raise Demonstration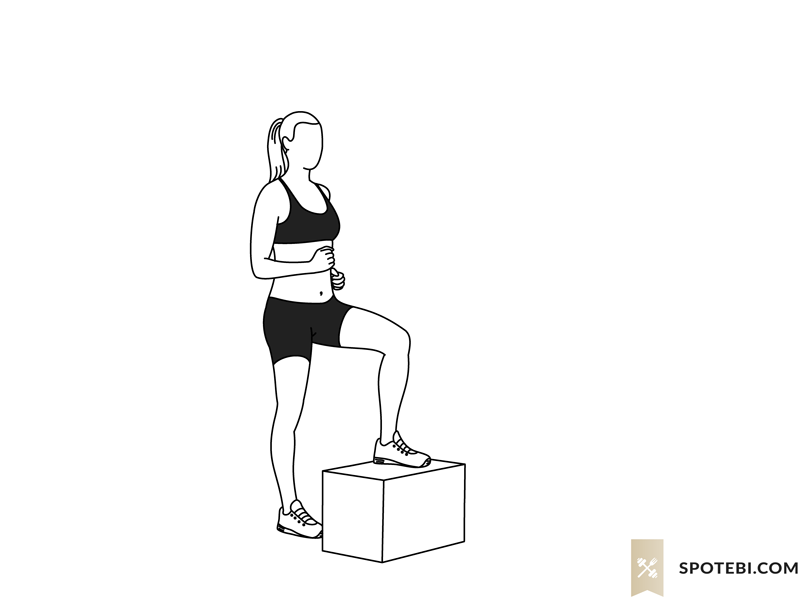 Sets And Reps
To get your heart pumping and burn even more calories, keep the movement fast and do 30-second to 1-minute sets. Alternate the step up with knee raise with standing leg circles and side lunges to slim down, tone your thighs and improve your stamina.
Calories Burned
To calculate the number of calories burned doing the step up with knee raise, enter your weight and the duration of the exercise:

Related Lower Body Exercises
Try these other lower body exercises to strengthen, sculpt and tone your thighs, hips, legs and glutes:
Single leg deadlift
Back leg lifts
Calf Raises
Clamshell
Flatten your abs and blast calories with these 10 moves! A belly fat burner workout to tone up your tummy, strengthen your core, and …
Want to know the secret to a perfect booty? Try this Brazilian butt workout to shape, lift and firm your booty fast! A 30-minute at-home exercise routine to tone …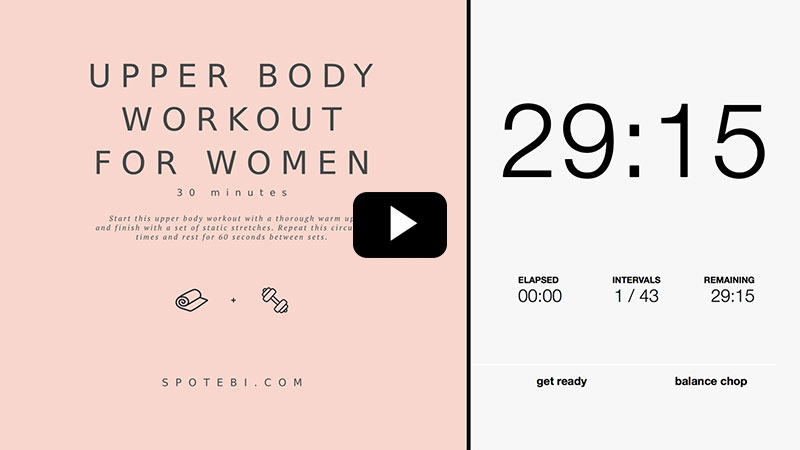 Look your best and get your arms, shoulders, back, and chest in tip-top shape with this 30-minute upper body workout. This strength …