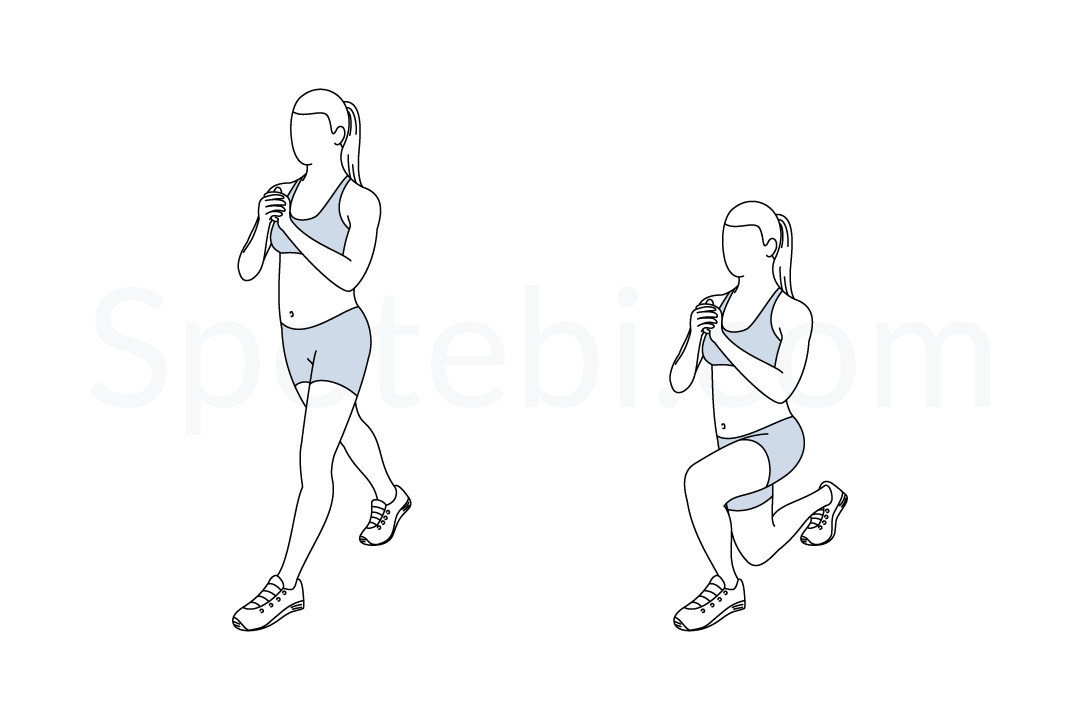 Primary muscles: Glutes, hips, hamstrings
Secondary muscles: Quads, calves
Equipment: No equipment
Split Squat Instructions
1. Start in a split leg position, with one leg forward and one leg back.
2. Flex your knees and lower your hips, until the back knee is just above the floor.
3. Stand back up and return to the starting position.
4. Repeat this movement for as many reps as recommended and then switch legs.
Proper Form And Breathing Pattern
When doing split squats, keep your feet hip-width apart, roll your shoulders back and tighten your abs. Breathe in as you lunge, and put your weight in the front heel. Keep the movement smooth and continuous and exhale as you push yourself back up.
From the Shop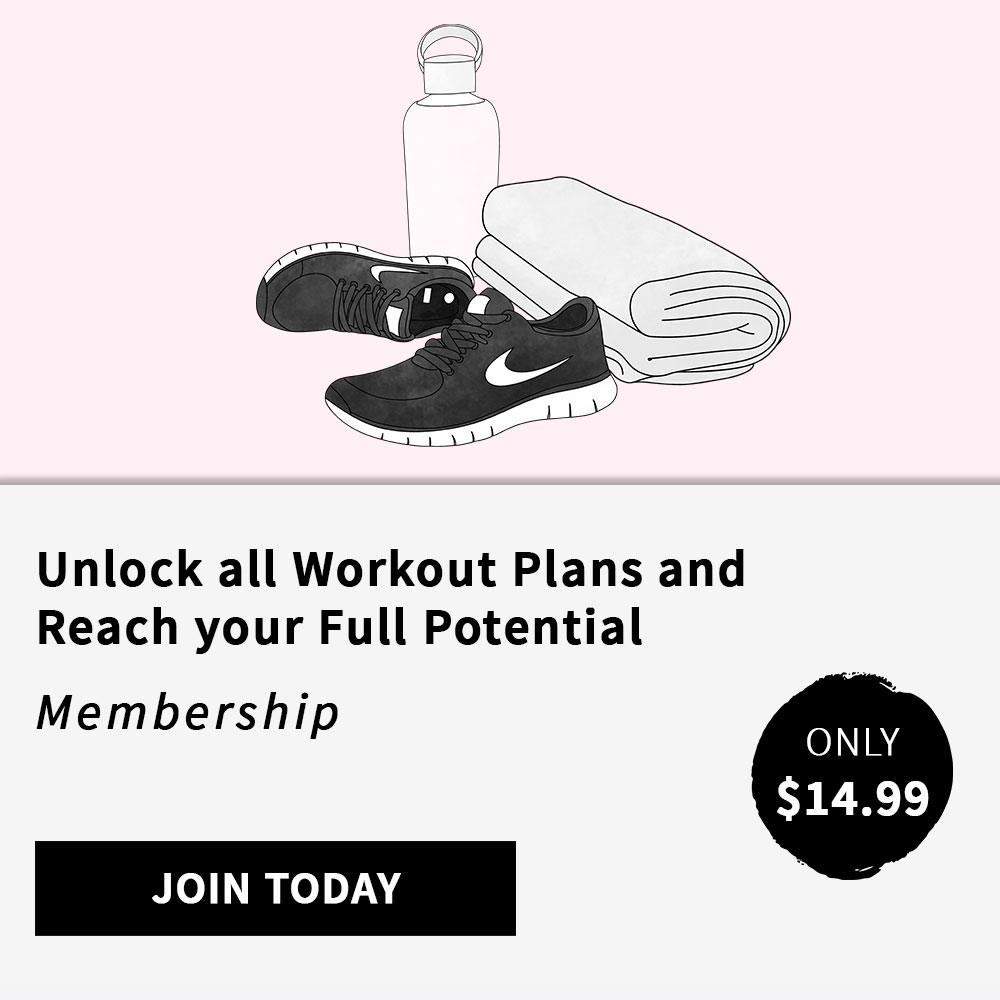 Exercise Benefits
The split squat movement is very similar to the lunge, but it places more emphasis on the hips, glutes, and hamstrings and less emphasis on the quads. The split squat also has a reduced lumbar spine loading, when compared to the lunge, and it helps to improve lower body strength and balance.
Split Squat Demonstration
Sets And Reps
Start with 30-second sets or do 8 to 12 repetitions on each leg. As you progress, you can start doing weighted versions of the split squat and work your arms and legs at the same time.
Calories Burned
To calculate the number of calories burned doing the split squat, enter your weight and the duration of the exercise:

Related Lower Body Exercises
Try these other lower body exercises to strengthen, sculpt and tone your thighs, hips, legs and glutes:
Squat
Glute bridge
Side lunge
Donkey kicks
Flatten your abs and blast calories with these 10 moves! A belly fat burner workout to tone up your tummy, strengthen your core, and …
Want to know the secret to a perfect booty? Try this Brazilian butt workout to shape, lift and firm your booty fast! A 30-minute at-home exercise routine to tone …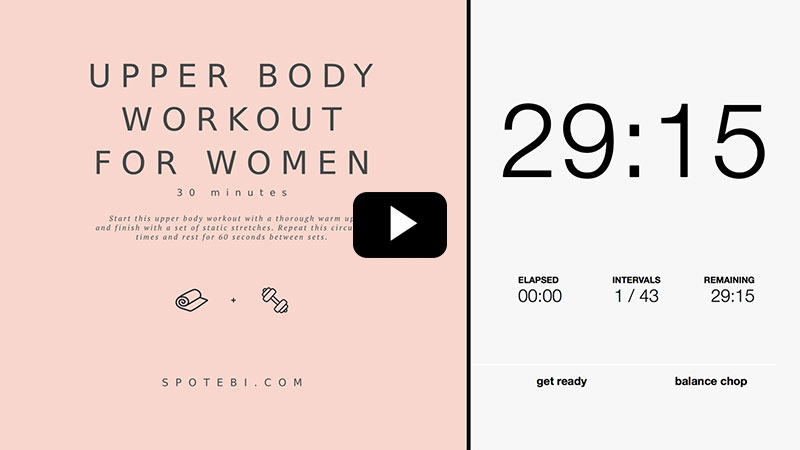 Look your best and get your arms, shoulders, back, and chest in tip-top shape with this 30-minute upper body workout. This strength …