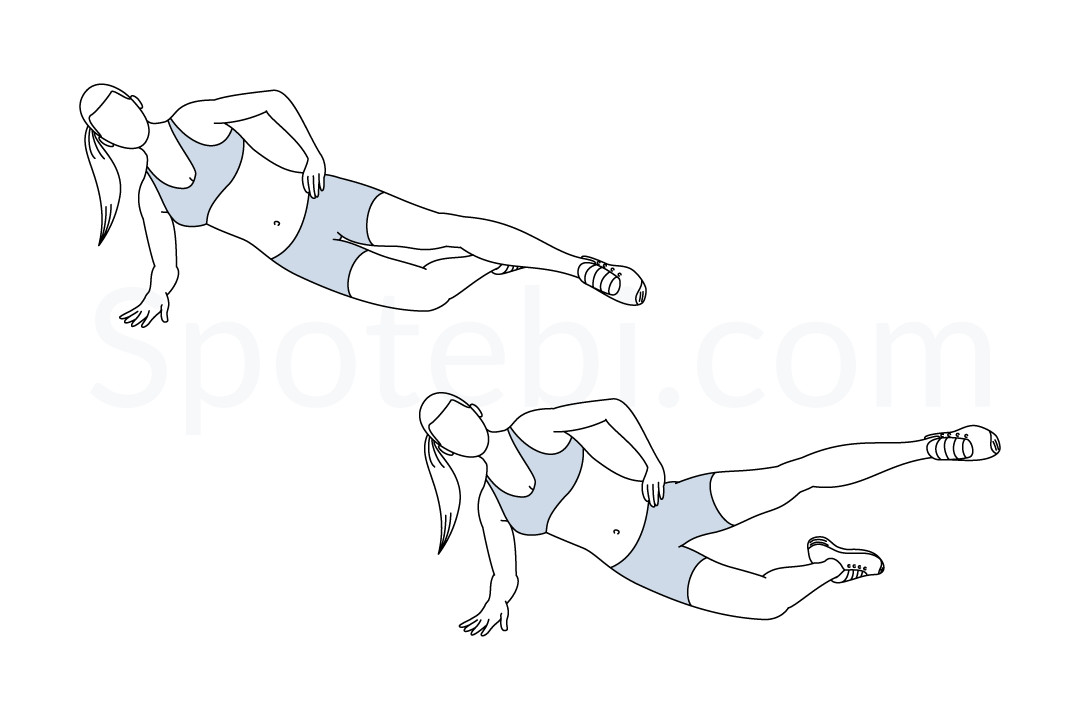 Primary muscles: Outer thighs, core
Secondary muscles: Thighs, glutes
Equipment: No equipment
Side Plank Hip Abduction Instructions
1. Start in a modified side plank position, with your top leg extended and your bottom leg bent back with the knee on the mat.
2. Lift your top leg as high as possible and then lower it back down.
3. Repeat and then switch sides.
Proper Form And Breathing Pattern
While doing the side plank hip abduction keep your core tight, so that your upper body remains stable, maintain your top leg straight and keep, your foot flexed. Breathe out as you lift your top leg and squeeze the outer thigh. Inhale as you slowly lower your leg back to the starting position.
From the Shop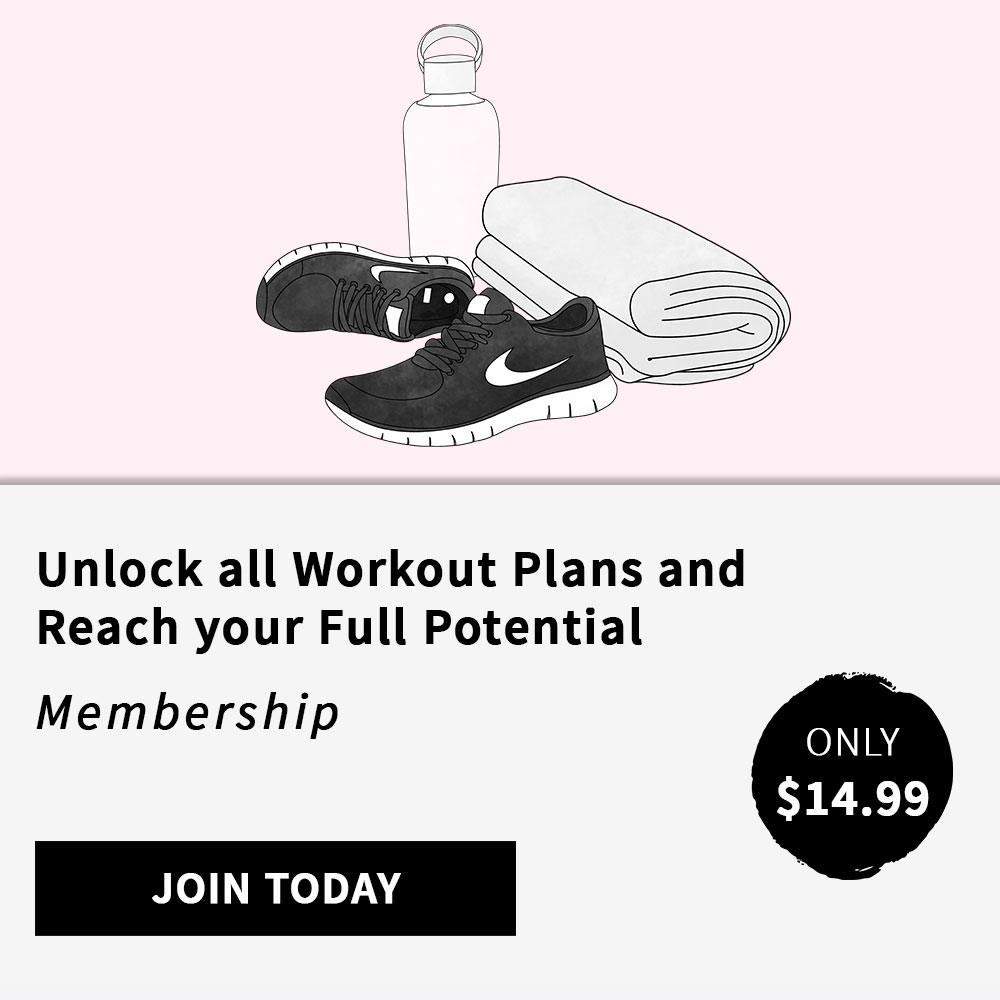 Exercise Benefits
The side plank hip abduction is a great exercise that you can do to target the outer thighs. The outer thigh muscles pull your legs away from the center of the body and play an important role in keeping your knee and hip joints stable. Doing hip abductions not only helps to strengthen and sculpt your outer thighs but can also improve your balance and stability.
Side Plank Hip Abduction Demonstration
Sets And Reps
Start with 2 or 3 sets of 10 to 16 repetitions on each side. Depending on your goals, you can choose different modified versions of this exercise. If you want to work your outer thighs and challenge your core at the same time, do the side plank hip abduction with both legs extended and keep the knee off the floor. If you just want to focus on strengthening your outer thighs, lie on your side and hold a dumbbell on top of your working thigh.
Calories Burned
To calculate the number of calories burned doing the side plank hip abduction, enter your weight and the duration of the exercise:

Related Lower Body Exercises
Try these other lower body exercises to strengthen, sculpt and tone your thighs, hips, legs and glutes:
Side plank front kick
Squat jacks
Sumo squat
Inner thigh lifts
The secret to burning calories and ultimately losing weight is to maximize the efficiency of your energy systems. This 20-Minute Metabolism …
Work your legs and booty from all angles with this 29-minute bodyweight workout. A lower body and cardio routine that will help you sculpt long and lean muscles and burn off body fat …
Flatten your abs and blast calories with these 10 moves! A belly fat burner workout to tone up your tummy, strengthen your core, and …