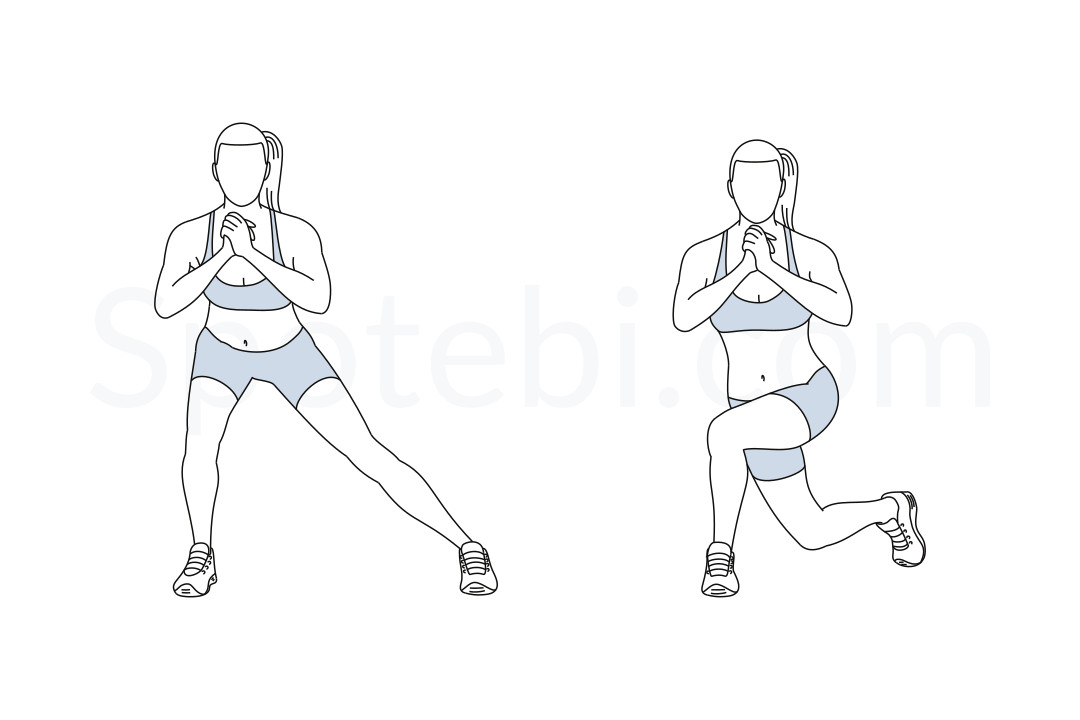 Primary muscles: Inner thighs, glutes, quads, hamstrings
Secondary muscles: Calves, outer thighs, core
Equipment: No equipment
Side Lunge To Curtsy Lunge Instructions
1. Stand tall with your feet hip-width apart.
2. Step out to the side with your right leg and lunge.
3. Keeping your weight in the left foot, take a big step back with your right leg, crossing it behind the left.
4. Bend your knees until your left thigh is parallel to the floor, and then step out to the side with your right leg.
5. Repeat for the duration of the set, and switch sides.
Proper Form And Breathing Pattern
Engage your core, face front, maintain your upper body nice and tall, and keep your back straight. Breathe in as you lunge, and keep your knees pointing in the same direction as the feet. Breathe out as you use the lead foot to push you back up.
From the Shop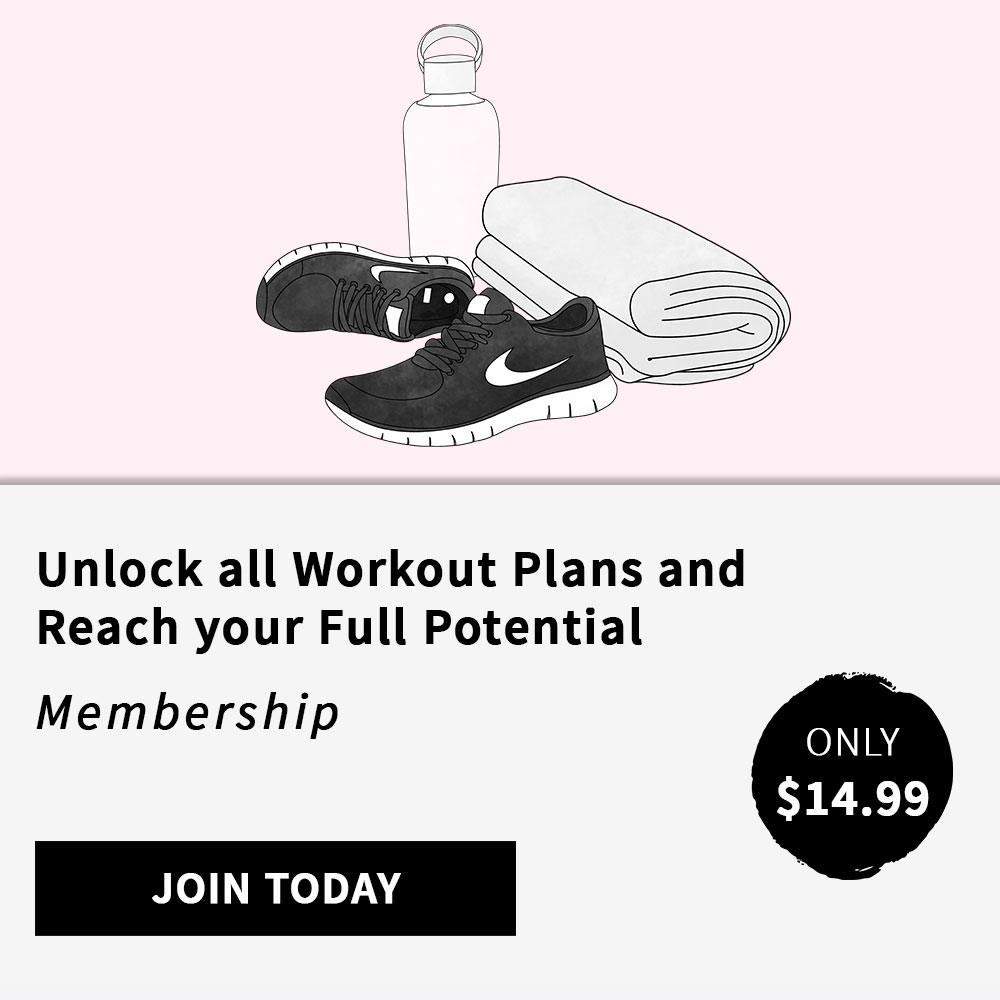 Exercise Benefits
The side lunge to curtsy lunge adds a lateral movement that is often neglected in more traditional lower body exercises. The lateral movement targets your inner and outer thighs and also helps to strengthen your core, glutes, quads, hamstrings, hips, and calves.
Side Lunge To Curtsy Lunge Demonstration
Sets And Reps
Practice doing curtsy lunges and side lunges first. Once you're comfortable with your form, advance to the side lunge to curtsy lunge, and do 2 or 3 sets of 10 to 12 repetitions on each side.
Calories Burned
To calculate the number of calories burned doing the side lunge to curtsy lunge, enter your weight and the duration of the exercise:

Related Lower Body Exercises
Try these other lower body exercises to strengthen, sculpt and tone your thighs, hips, legs and glutes:
Alternating side lunge
Side lying hip abduction
Wall sit plie calf raise
Reverse clamshell
Did you know that dormant or inactive glutes are probably the main reason why most people struggle to grow their booty? If this is …
Increase your stamina and endurance with this intense bodyweight fat burner routine for women. A 30-minute full body workout, perfect for burning a ton of …
Move quickly from one exercise to the next while performing this 15-Minute Abs & Obliques Superset. Supersets help you finish your …