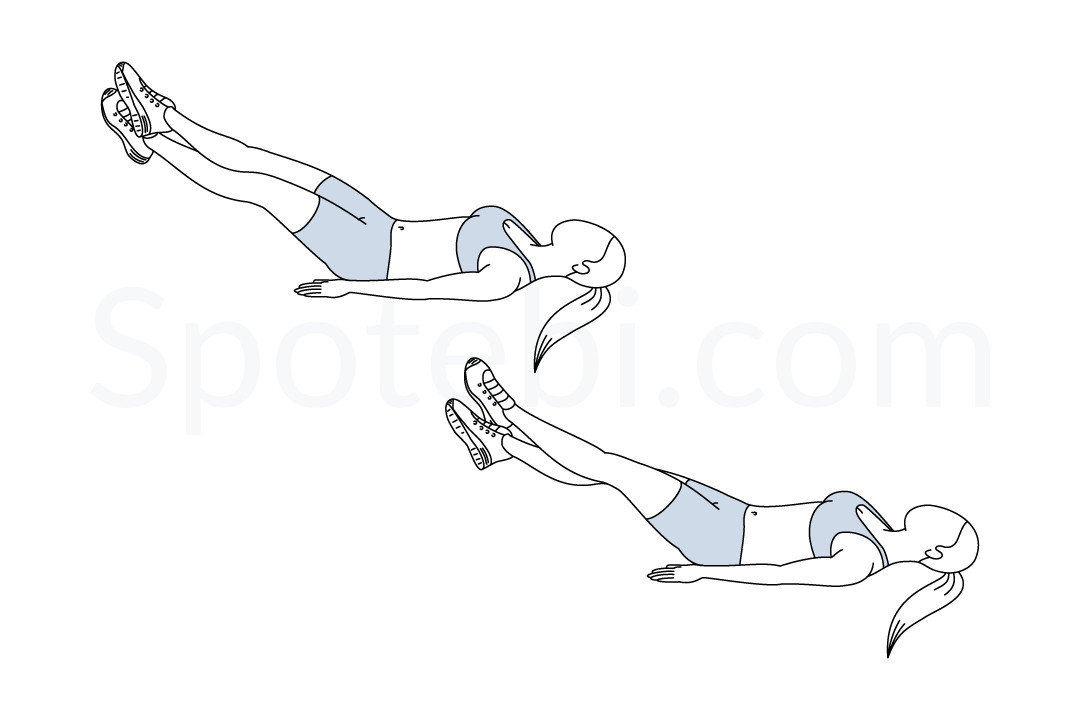 Primary muscles: Abs
Secondary muscles: Hip flexors, quads
Equipment: No equipment
Exercise for the opposite muscles: Bird dogs
Scissor Kicks Instructions
1. Lie on your back with your hands by your sides or place them underneath your glutes.
2. Lift your legs and alternate crossing your feet on top of each other.
3. Repeat until the set is complete.
Proper Form And Breathing Pattern
Breathe slowly, engage your core by pulling your belly in toward the spine and keep your legs straight. Avoid arching the back, your lower back should be pressed against the floor during the entire movement.
From the Shop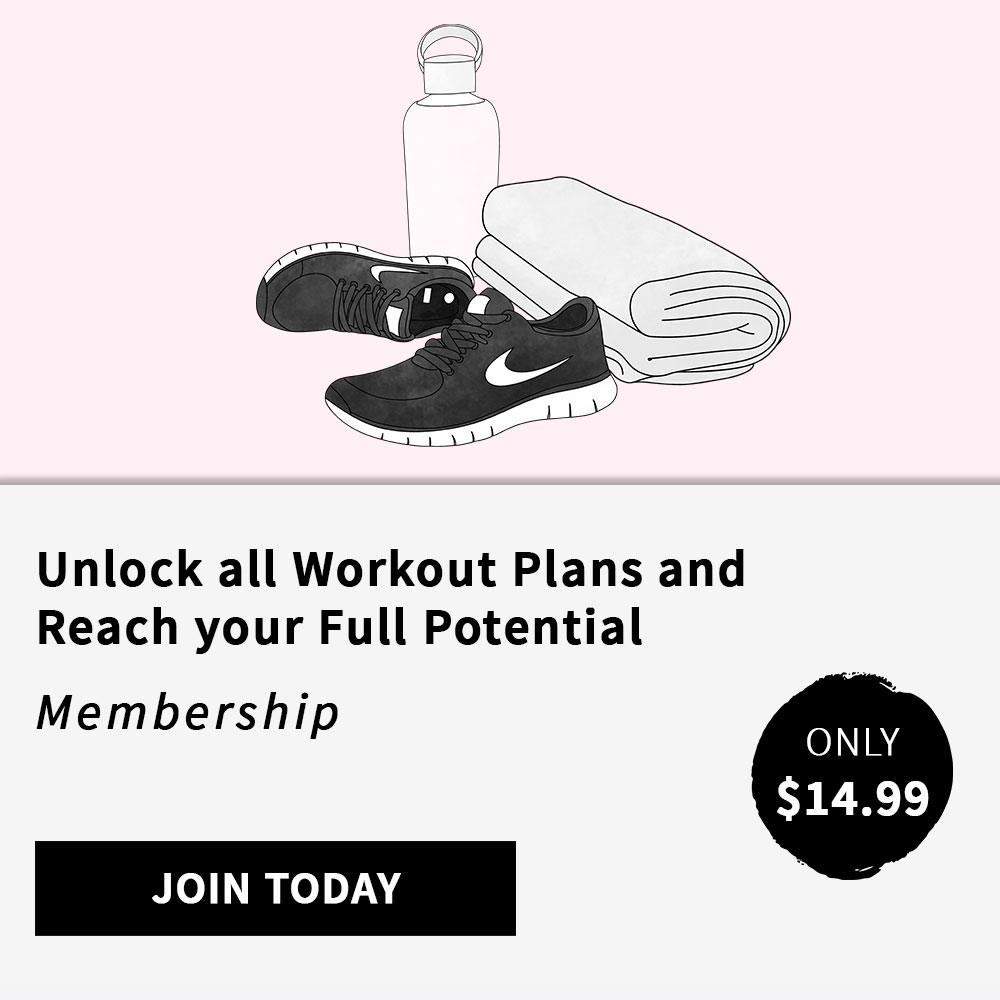 Exercise Benefits
Adding scissor kicks to your workout routine helps to strengthen your core and develop several muscle groups in your torso and hips. By building a stronger core you're improving your stability, posture, and balance, which in turn protects your spine and reduces the risk of back pain.
Scissor Kicks Demonstration
Sets And Reps
Start with 2 or 3 sets of 10 to 15 repetitions and, to increase the challenge, pair horizontal scissor kicks with vertical scissor kicks.
Calories Burned
To calculate the number of calories burned doing scissor kicks, enter your weight and the duration of the exercise:

Related Core Exercises
Try these other core exercises to tighten, sculpt and strengthen your abs, obliques, lats and lower back:
Plank hip dips
Dumbbell side bend
Toe touch
Wood chop
Did you know that dormant or inactive glutes are probably the main reason why most people struggle to grow their booty? If this is …
Increase your stamina and endurance with this intense bodyweight fat burner routine for women. A 30-minute full body workout, perfect for burning a ton of …
Move quickly from one exercise to the next while performing this 15-Minute Abs & Obliques Superset. Supersets help you finish your …