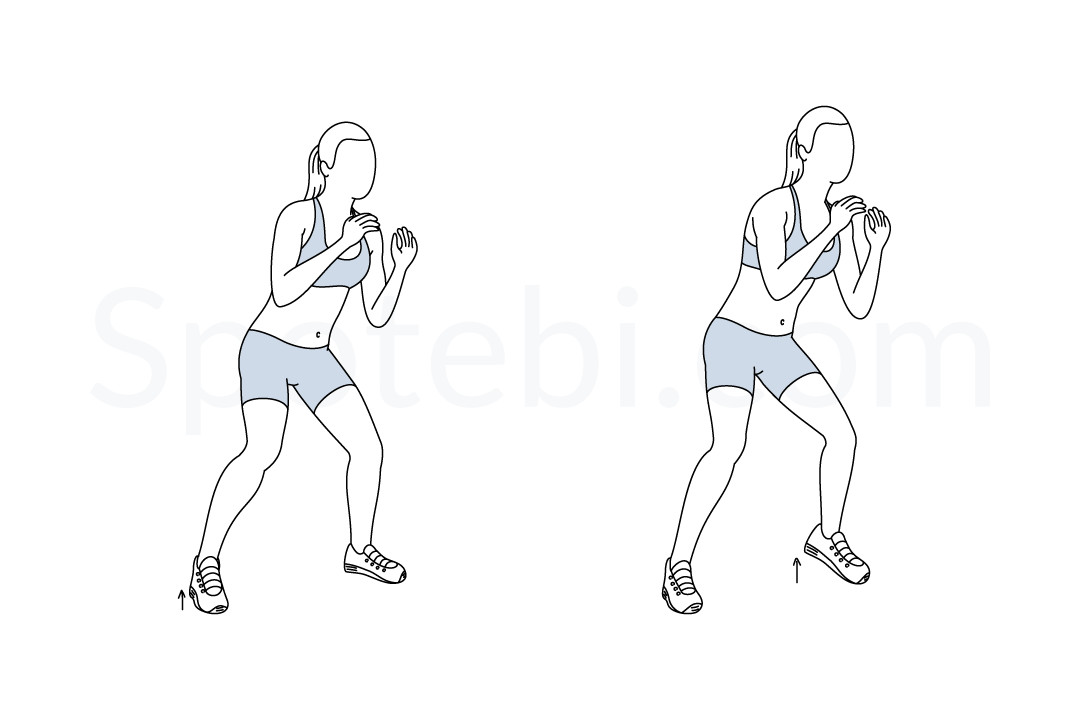 Primary muscles: Outer thighs, quads, calves
Secondary muscles: Glutes
Equipment: No equipment
Quick Feet Instructions
1. Start in an athletic position with your feet shoulder-width apart and your hips low.
2. Push through the balls of your feet and run in place quickly.
3. Repeat until the set is complete.
Proper Form And Breathing Pattern
Stay low throughout the movement, use your arms and do the quick steps as fast as you can. Breathe deeply, with a smooth and steady rhythm, and keep your spine neutral and your core tight.
From the Shop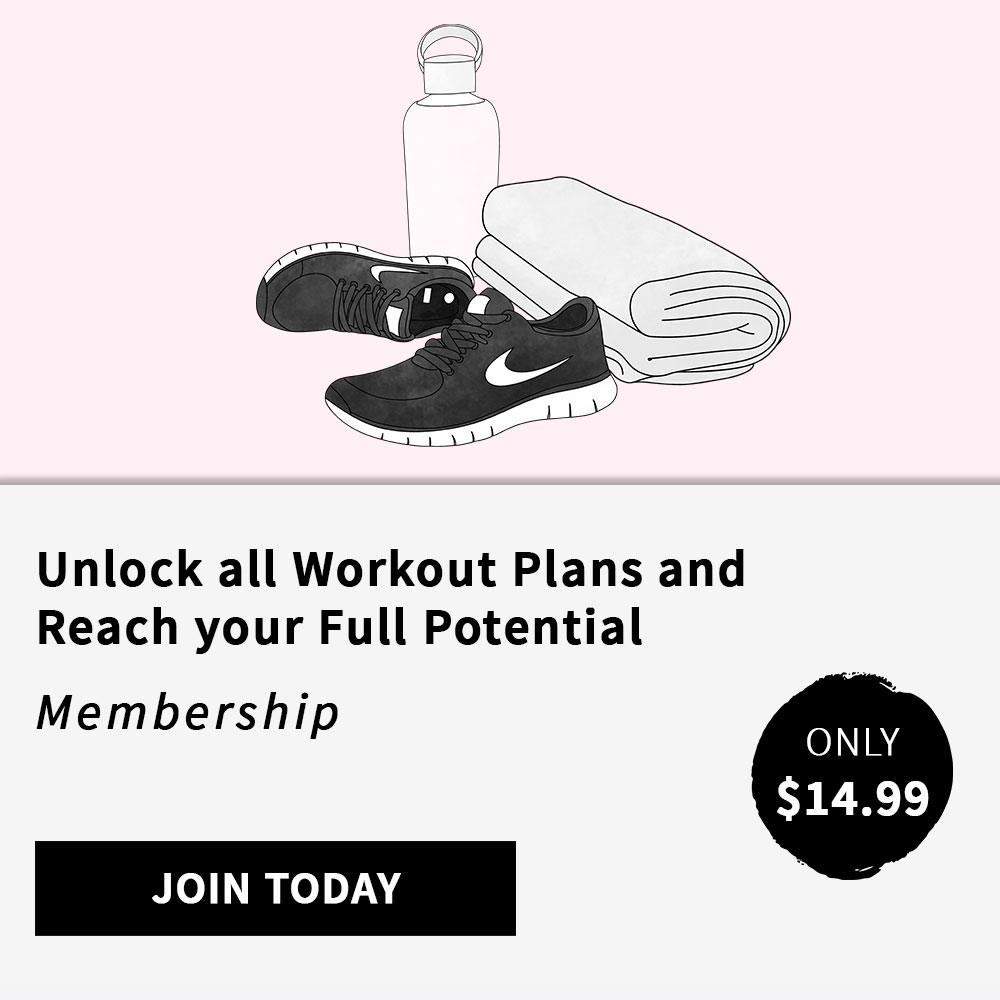 Exercise Benefits
The quick feet is a great exercise if your goal is to improve your speed and agility. This exercise increases your heart rate and gives you a great cardio workout. If you're trying to burn some calories while working your lower body, you should definitely add this exercise to your workout routine.
Quick Feet Demonstration
Sets And Reps
For a workout that incorporates all the muscles of the legs and that gives you an amazing cardio boost try doing 30 sec of jumping lunges, plus 30 sec of quick feet and 30 sec of frog jumps. Repeat this circuit 5 times, with 30 sec of rest in between each set. You'll have amazing legs in no time!
Calories Burned
To calculate the number of calories burned doing the quick feet exercise, enter your weight and the duration of the exercise:

Related Full Body Exercises
Try these other full body exercises to get your heart rate up and burn even more calories:
Skaters
Plank Jacks
Burpees
Frog jumps
Flatten your abs and blast calories with these 10 moves! A belly fat burner workout to tone up your tummy, strengthen your core, and …
Want to know the secret to a perfect booty? Try this Brazilian butt workout to shape, lift and firm your booty fast! A 30-minute at-home exercise routine to tone …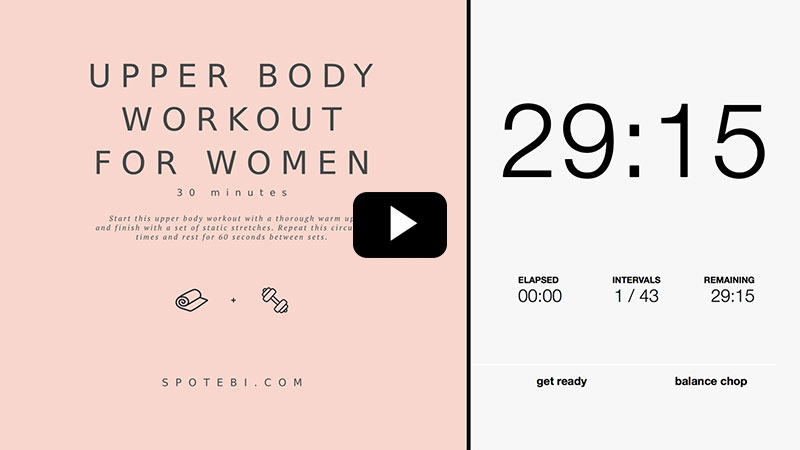 Look your best and get your arms, shoulders, back, and chest in tip-top shape with this 30-minute upper body workout. This strength …