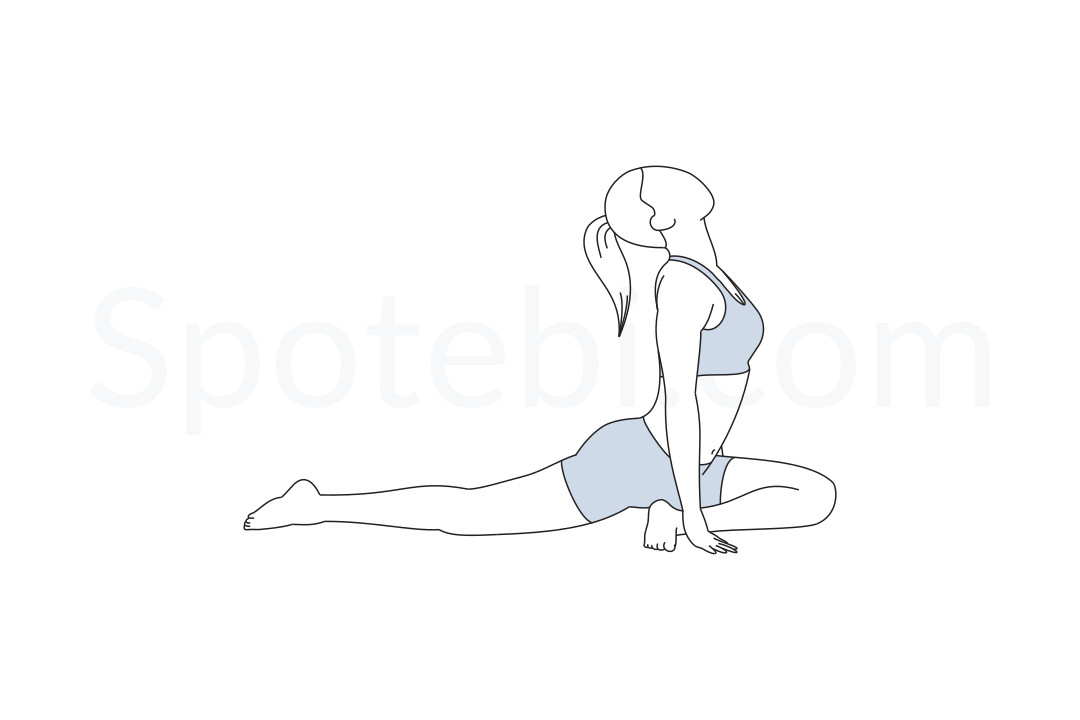 Pigeon Pose Instructions
1. Start on your hands and knees and bring your left knee forward and out to the left side.
2. Slide your right leg back and tuck your right toes under.
3. Spread your left toes, elongate the spine, and gaze up.
4. Stay in pigeon pose for 30 seconds to 1 minute, and then repeat with the opposite leg.
Mindfulness Practice
Start with your knees under your hips and your hands slightly in front of your shoulders. Bring your left knee forward and out to the left, position your left foot in front of your right knee and rest the outside of your left foot on the floor. Slide your right leg back, straighten the knee, tuck your toes under and push through the fingertips to lift your torso up and lengthen the spine. Keep your hips squared, press your tailbone down and forward, open the chest, and gaze up.
From the Shop
Eka Pada Rajakapotasana Benefits
The pigeon pose is a hip opener that stretches the thighs, groins, and psoas. This pose also stimulates the abdominal organs, opens the shoulders and chest, and stretches the neck.
Contraindications
Knee or sacroiliac injury.
Preparatory, Complementary and Follow-Up Poses
Start with bridge pose, reclining bound angle or cobra pose and then progress to pigeon pose. Follow-up with downward facing dog.
Related Yoga Poses
Try these other yoga poses to relax and relieve stress and tension:
Crescent lunge pose
Extended triangle pose
Seated mountain pose
Seated spinal twist pose
Did you know that dormant or inactive glutes are probably the main reason why most people struggle to grow their booty? If this is …
Increase your stamina and endurance with this intense bodyweight fat burner routine for women. A 30-minute full body workout, perfect for burning a ton of …
Move quickly from one exercise to the next while performing this 15-Minute Abs & Obliques Superset. Supersets help you finish your …