Primary muscles: Hip flexors, glutes
Secondary muscles: Quads
Equipment: No equipment
Pigeon Glute Stretch Instructions
1. Get down on your hands and knees and bring your right knee forward and out to the right side.
2. Slide your left leg back, lower your torso, bend your arms and place your elbows on the floor.
3. Stay in pigeon glute stretch for 15 to 30 seconds, then switch leg positions and repeat.
Proper Form And Breathing Pattern
Position your right foot in front of your left knee and rest the outside of your right foot on the floor. Slide your left leg back, straighten the knee and exhale as you lengthen the spine and lower your torso.
From the Shop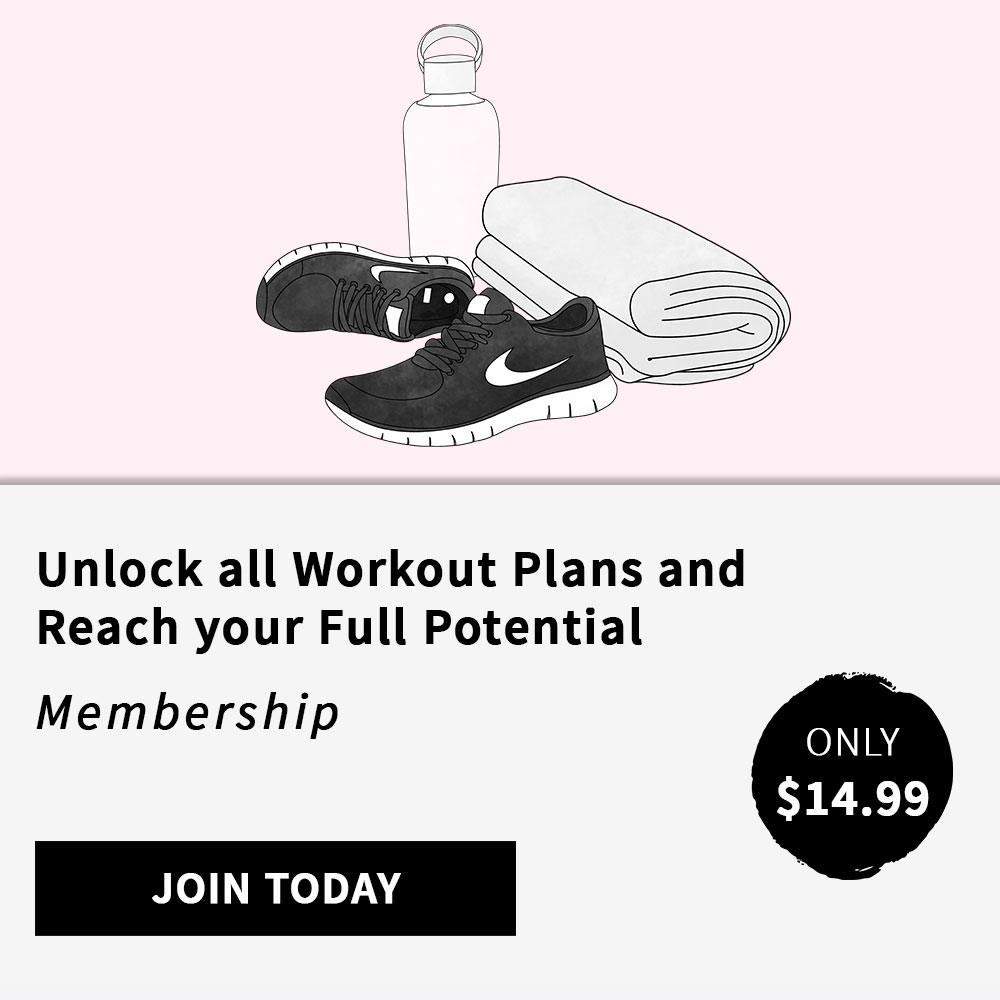 Exercise Benefits
The pigeon glute stretch lengthens the spine and stretches the hips, thighs, and glutes. This exercise is a great hip opener and can help relieve the tension built up from sitting all day at work.
Pigeon Glute Stretch Demonstration
Intensity And Duration
Hold the stretch for 15 to 30 seconds, reverse legs and repeat. If you spend too much time sitting and have tight or shortened hip flexors do our hip opening yoga flow once or twice a week.
Calories Burned
To calculate the number of calories burned doing the pigeon glute stretch, enter your weight and the duration of the exercise:

Related Static Stretches
Try these other static stretches to help your body relax and reduce stress and tension in your muscles:
Wall shoulder stretch
Standing neck stretch
Back stretch
Seated mountain pose
Did you know that dormant or inactive glutes are probably the main reason why most people struggle to grow their booty? If this is …
Increase your stamina and endurance with this intense bodyweight fat burner routine for women. A 30-minute full body workout, perfect for burning a ton of …
Move quickly from one exercise to the next while performing this 15-Minute Abs & Obliques Superset. Supersets help you finish your …