One Legged Downward Dog Pose Instructions
1. Start in downward dog pose with your hands and feet pressed firmly against the mat and your hips up and back.
2. Inhale as you lift your right leg up, keeping it straight and in line with your spine.
3. Stay in one legged downward dog pose for 30 seconds to 1 minute and then repeat with the opposite leg.
Mindfulness Practice
Breathe deeply and smoothly, keep your shoulders and pelvis square, and spread your fingers as you press down. Maintain your wrists and elbows straight, keep your spine aligned and remove all tension from your neck. Straighten the knees, flex your right foot and reach up and back through your right heel.
From the Shop
Eka Pada Adho Mukha Svanasana Benefits
The one legged downward dog helps to quiet the mind, reduces stress, and develops confidence. This pose elongates the spine, strengthens the arms, improves core strength and stability, and stretches the hamstrings and hip flexors.
Contraindications
Pregnancy, gastrointestinal problems, carpal tunnel syndrome, high blood pressure, and headache.
Dog Split Knee to Nose Flow
Preparatory, Complementary and Follow-Up Poses
Start with downward dog pose and then progress to one legged downward dog. Follow-up with knee to nose pose or return to downward dog pose.
Related Yoga Poses
Try these other yoga poses to relax and relieve stress and tension:
Knee to nose dog pose
Frog pose
Wheel pose
Upward plank pose
Flatten your abs and blast calories with these 10 moves! A belly fat burner workout to tone up your tummy, strengthen your core, and …
Want to know the secret to a perfect booty? Try this Brazilian butt workout to shape, lift and firm your booty fast! A 30-minute at-home exercise routine to tone …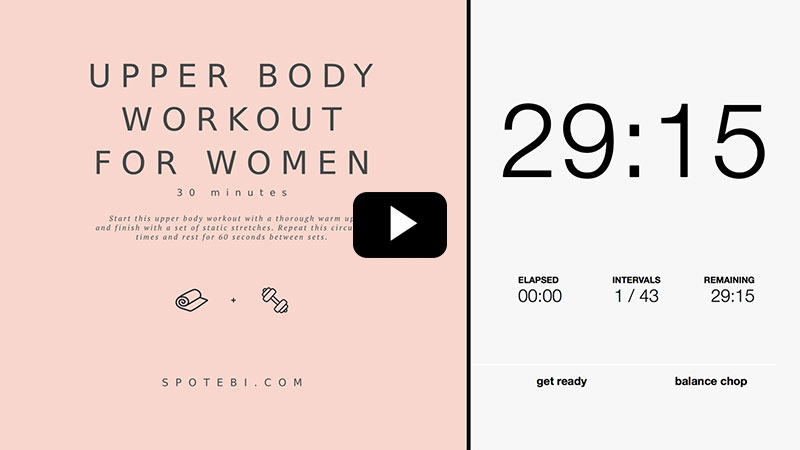 Look your best and get your arms, shoulders, back, and chest in tip-top shape with this 30-minute upper body workout. This strength …