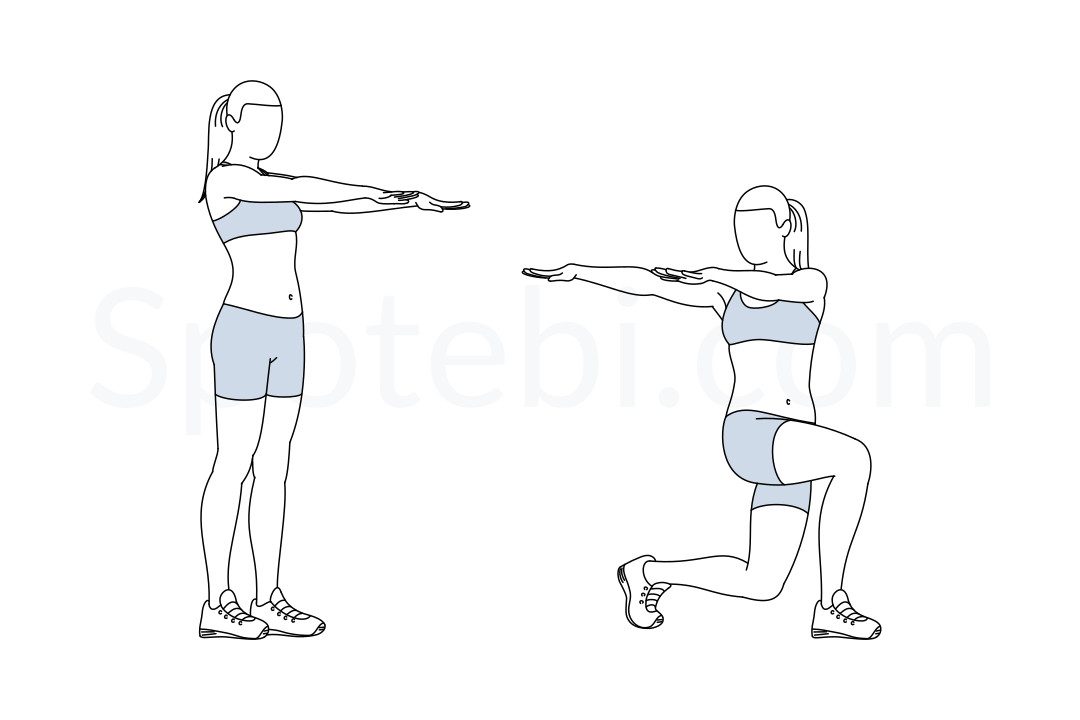 Primary muscles: Glutes, quads, hamstrings, obliques
Secondary muscles: Abs
Equipment: No equipment
Lunge Twist Instructions
1. Stand straight with your feet hip-width apart and your arms lifted at the front.
2. Take a step forward with your right leg, bend both knees and rotate your torso to the right.
3. Return to the starting position and repeat the movement on the left side.
4. Alternate sides until set is complete.
Proper Form And Breathing Pattern
As you lunge keep the weight in the front heel, squeeze your glutes and keep your core tight. Make sure that both legs form a 90-degree angle and that your hips are in alignment. Twist your torso to the same side as your front leg and only from the ribs up.
From the Shop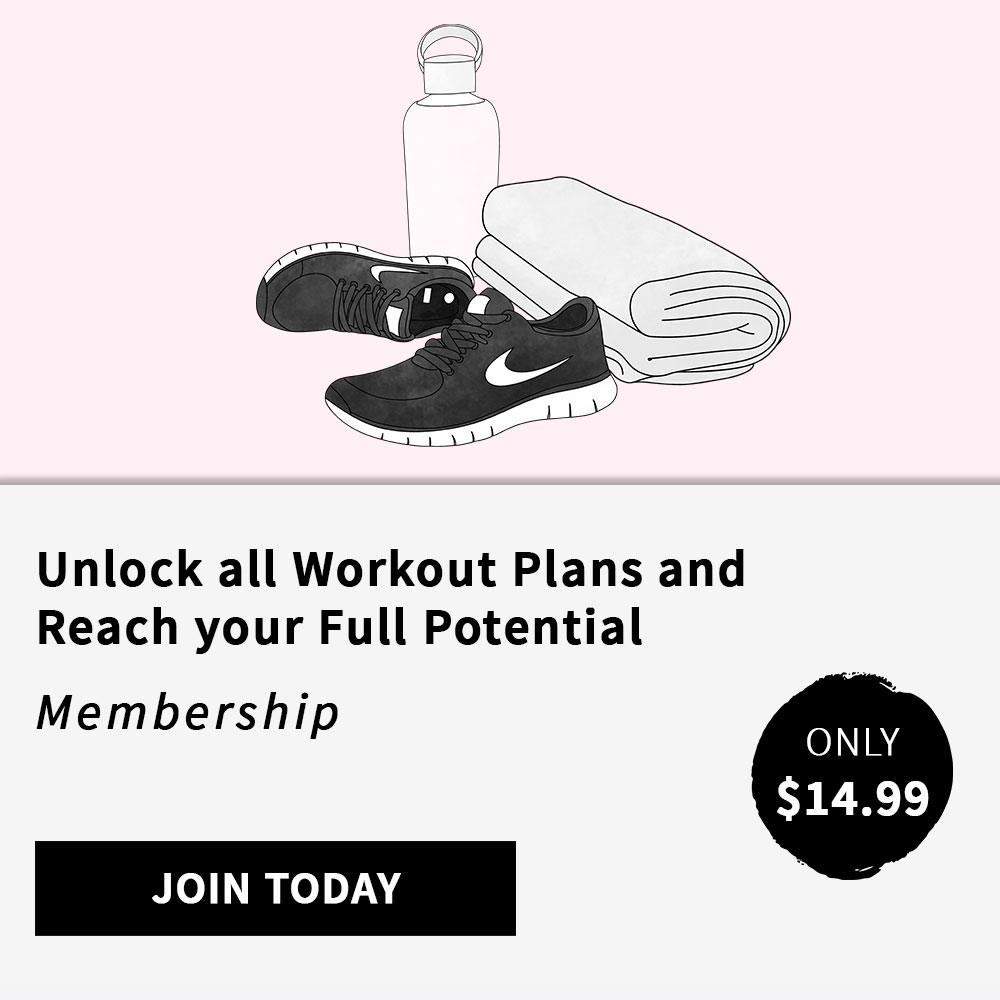 Exercise Benefits
The lunge is a great lower body exercise, it strengthens the glutes and legs and it improves the flexibility of the hips. Adding the twist to this movement forces you to engage your core and work on your abs and obliques at the same time.
Lunge Twist Demonstration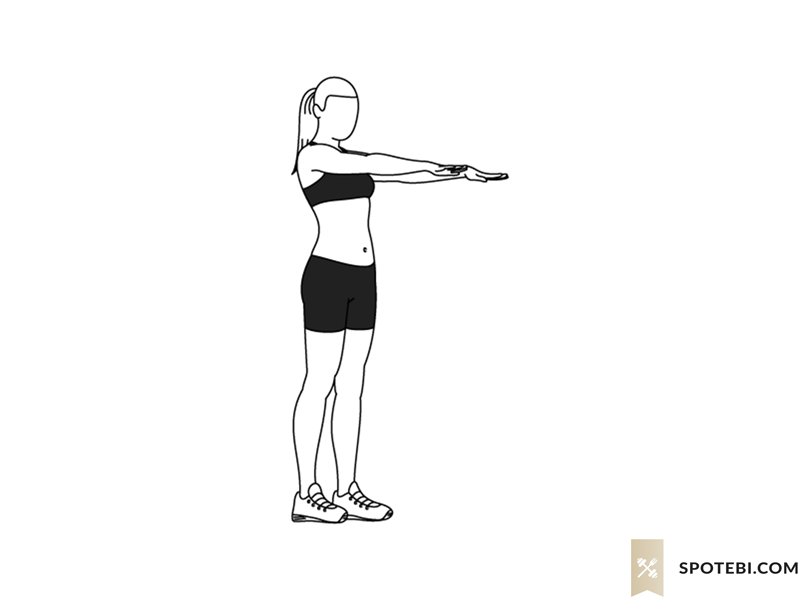 Sets And Reps
The lunge twist is a full body movement that can be part of a warm up routine or a lower body workout. Repeat this move 10 to 15 times on each side and keep it smooth and steady. Once you're comfortable with this move you can grab a weight and hold it in front of your chest. This takes the exercise to the next level and works your arms, abs, and legs all at once.
Calories Burned
To calculate the number of calories burned doing the lunge twist exercise, enter your weight and the duration of the exercise:

Related Warm Up Exercises
Try these other warm up exercises to increase your heart rate and prepare your body for a workout:
March in place
High kicks
Ankle hops
Squat side kick
Flatten your abs and blast calories with these 10 moves! A belly fat burner workout to tone up your tummy, strengthen your core, and …
Want to know the secret to a perfect booty? Try this Brazilian butt workout to shape, lift and firm your booty fast! A 30-minute at-home exercise routine to tone …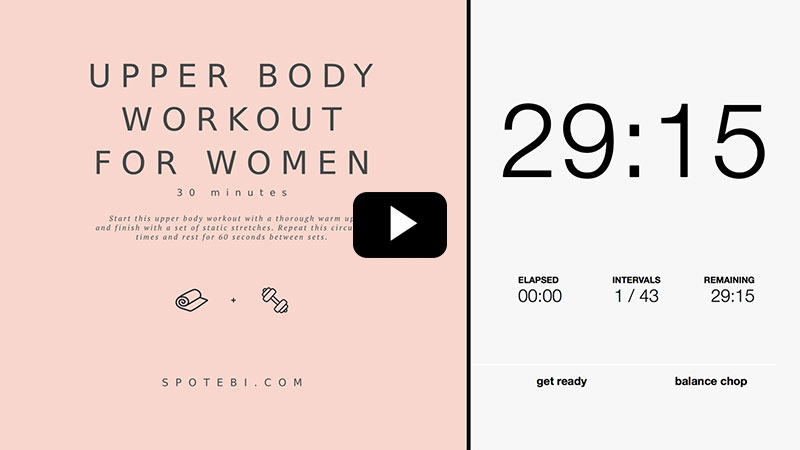 Look your best and get your arms, shoulders, back, and chest in tip-top shape with this 30-minute upper body workout. This strength …