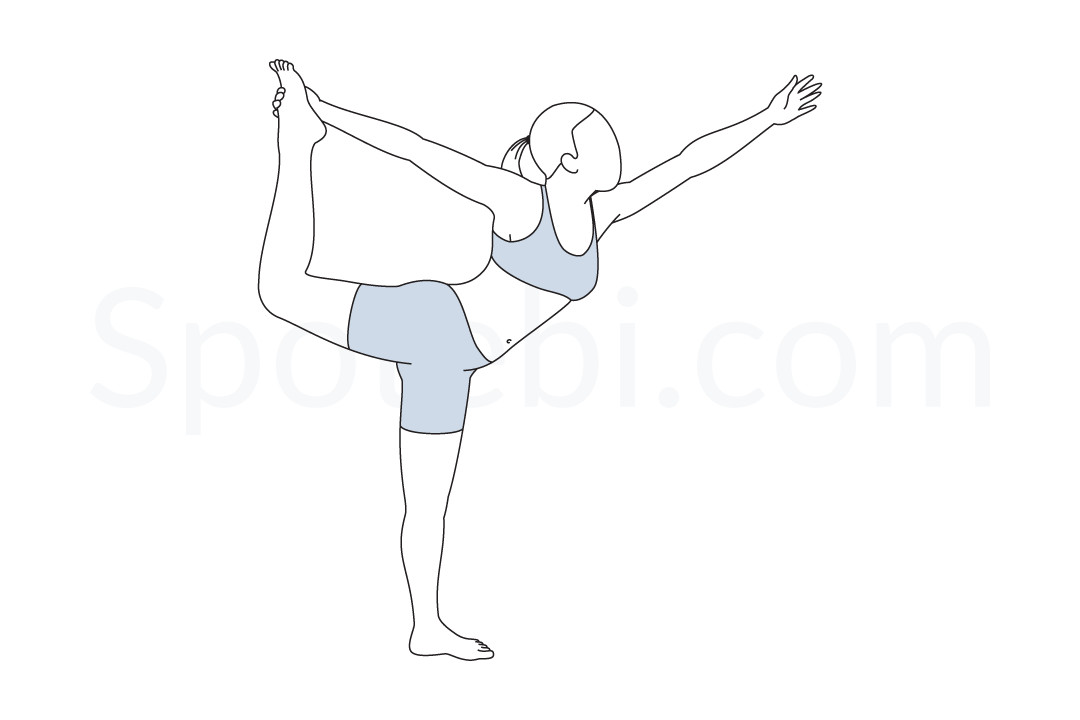 Lord Of The Dance Pose Instructions
1. Start in mountain pose, transfer your weight to the left leg, bend your right knee and bring your foot toward your right buttock.
2. Reach back with your right hand, grasp your foot, and raise the left hand up toward the ceiling.
3. Hold the pose for 20 to 30 seconds, return to mountain pose, and then repeat on the opposite side.
Mindfulness Practice
Engage your core, open the chest, breathe deeply and shift your gaze upward. Lift your right foot up and back, and extend your right thigh parallel to the floor.
From the Shop
Natarajasana Benefits
The lord of the dance pose is a backbend that opens up and stretches the chest, shoulders, quads, abs, and hip flexors. This pose strengthens the back, legs, and ankles, boosts concentration, and improves balance.
Contraindications
Ankle, knee, hip, shoulder, neck, or back injury.
Preparatory, Complementary and Follow-Up Poses
Start with camel pose, bow pose or warrior I pose and then progress to lord of the dance pose. Continue with standing half forward bend or standing forward bend pose.
Related Yoga Poses
Try these other yoga poses to relax and relieve stress and tension:
Lotus pose
Plow pose
Revolved chair pose
Dolphin pose
Flatten your abs and blast calories with these 10 moves! A belly fat burner workout to tone up your tummy, strengthen your core, and …
Want to know the secret to a perfect booty? Try this Brazilian butt workout to shape, lift and firm your booty fast! A 30-minute at-home exercise routine to tone …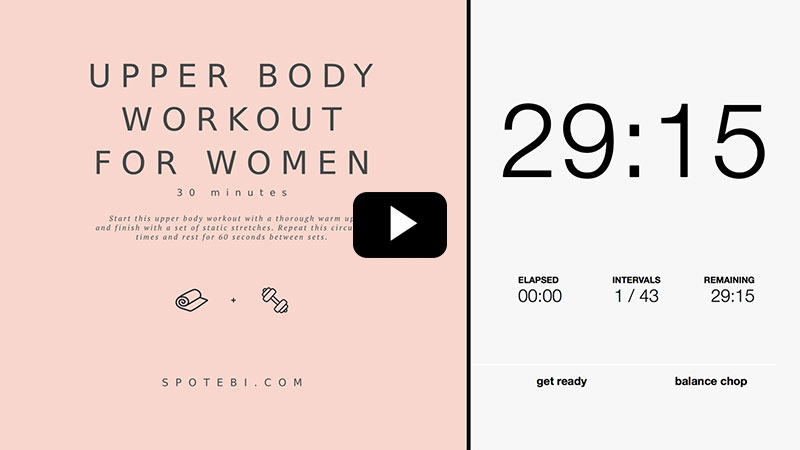 Look your best and get your arms, shoulders, back, and chest in tip-top shape with this 30-minute upper body workout. This strength …