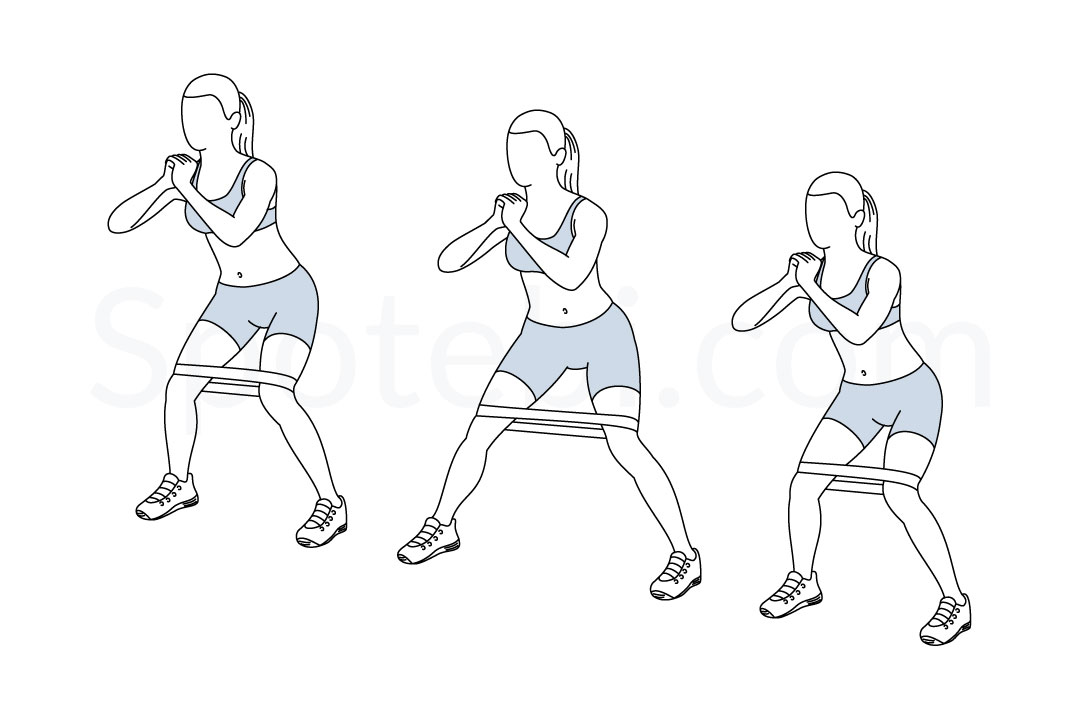 Primary muscles: Glutes, hips
Secondary muscles: Inner and outer thighs
Equipment: Resistance band
Lateral Band Walk Instructions
1. Place a resistance band right above your knees and stand with your feet hip-width apart.
2. Squat down into an athletic stance and take a step to the left.
3. Keep taking small steps to the left and then repeat on the right side.
Proper Form And Breathing Pattern
Stay low throughout the movement, keep your head, neck, and spine neutral and fully engage your glutes. Step your feet from hip-width apart to shoulder-width apart and breathe deeply, with a smooth and steady rhythm.
From the Shop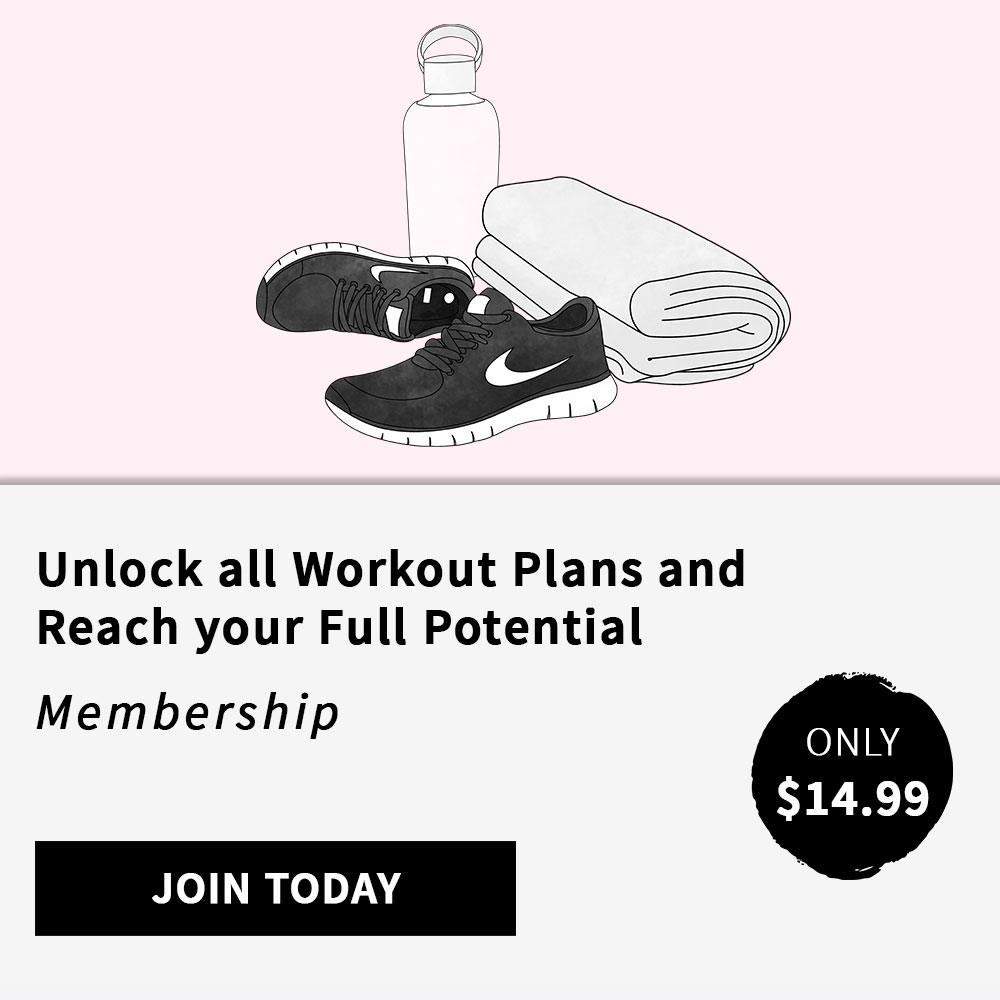 Exercise Benefits
The lateral band walk is a great way to work your glutes, hips, and thighs. This exercise strengthens the gluteus maximus, medius and minimus, helps to stabilize your knees and hips, and prevents injury.
Lateral Band Walk Demonstration
Sets And Reps
Do 10 to 12 repetitions on each side or, if you prefer, alternate sides for 30 to 60 seconds. To activate your glutes even further, pair the lateral band walk with the fire hydrant, clamshell, and the pilates grasshopper.
Calories Burned
To calculate the number of calories burned doing the lateral band walk, enter your weight and the duration of the exercise:

Related Lower Body Exercises
Try these other lower body exercises to strengthen, sculpt and tone your thighs, hips, legs and glutes:
Good mornings
Hip external rotation
Double pulse squat jump
Kneeling roundhouse kick
Did you know that dormant or inactive glutes are probably the main reason why most people struggle to grow their booty? If this is …
Increase your stamina and endurance with this intense bodyweight fat burner routine for women. A 30-minute full body workout, perfect for burning a ton of …
Move quickly from one exercise to the next while performing this 15-Minute Abs & Obliques Superset. Supersets help you finish your …