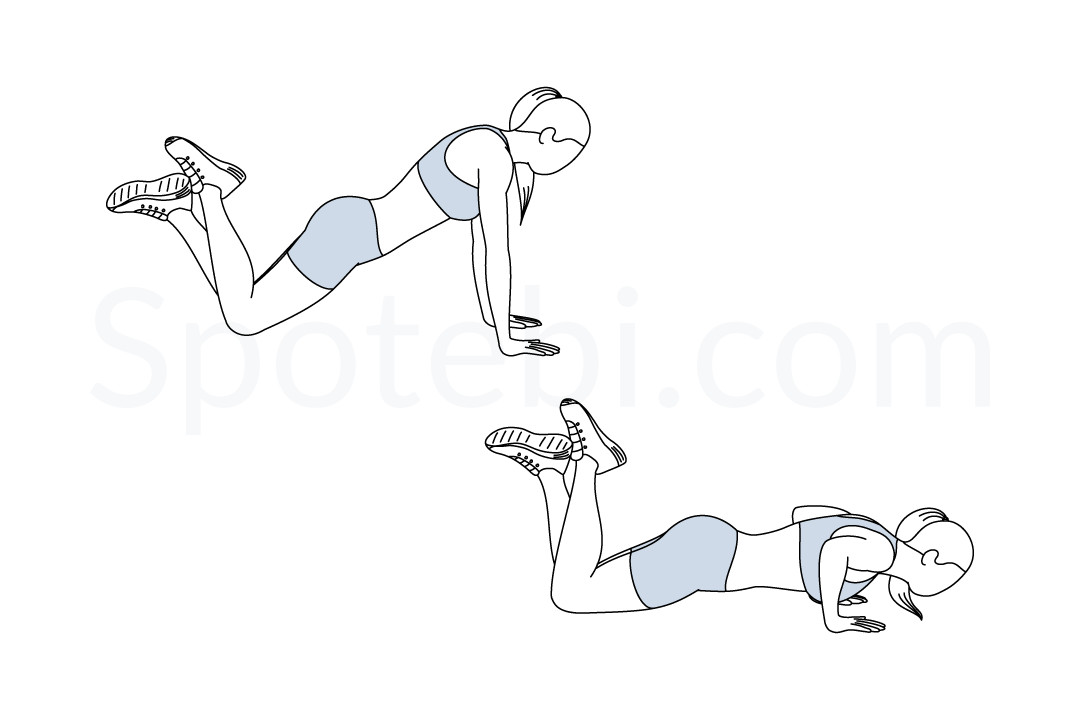 Primary muscles: Chest
Secondary muscles: Abs, shoulders, arms
Equipment: No equipment
Exercise for the opposite muscles: Dumbbell bent over row
Knee Push Up Instructions
1. Place the knees on the floor, the hands below the shoulders, and cross your feet.
2. Keeping your back straight, start bending the elbows until your chest is almost touching the floor.
3. Pause and push back to the starting position.
4. Repeat until the set is complete.
Proper Form And Breathing Pattern
Keep your head, hips, and torso in line. Maintain your core muscles tight and keep your spine in a neutral position. Inhale as you lower the chest and breathe out as you push back up.
From the Shop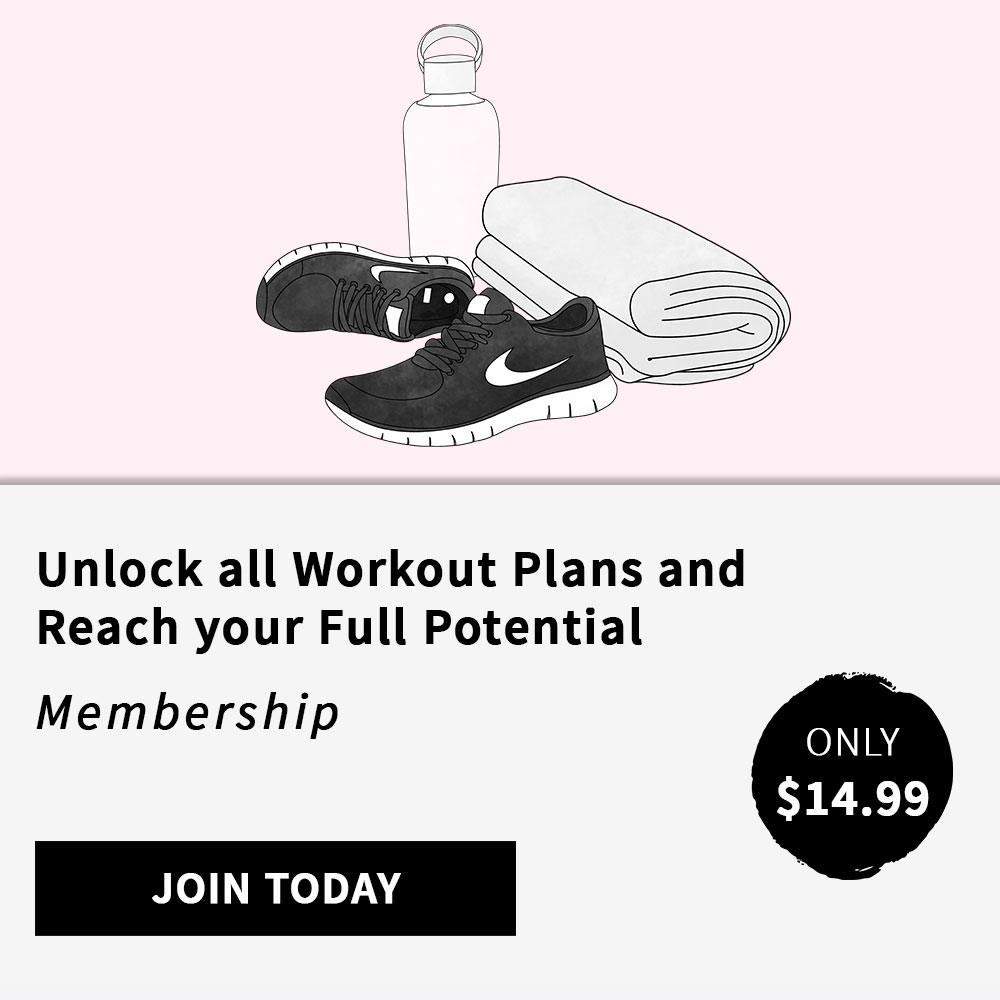 Exercise Benefits
The knee push up and push ups, in general, are upper body exercises that also strengthen the core, increase metabolic rate and reduce bone loss. You can add knee push ups to an upper body warm up routine to prepare your muscles for strength training.
Knee Push Up Demonstration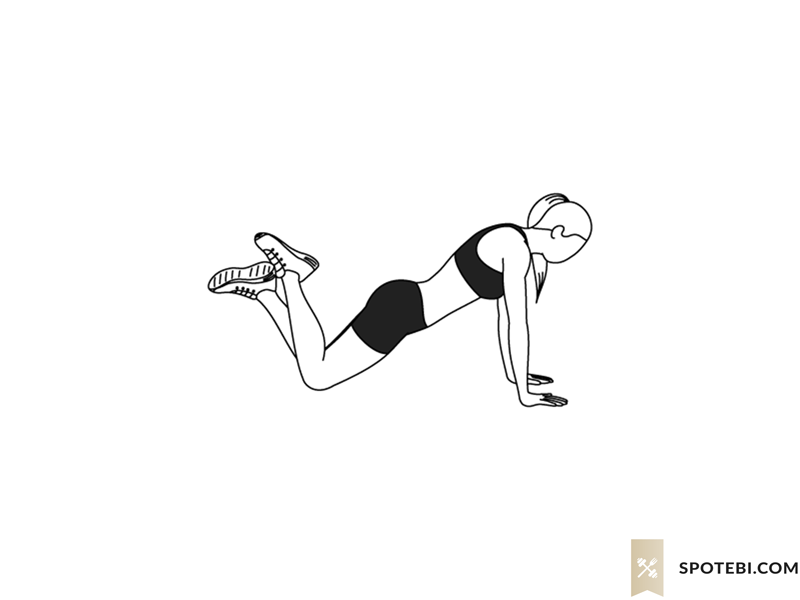 Sets And Reps
Start slowly with as many sets and reps of knee push ups as you feel comfortable doing and increase the number until you're able to complete 3 sets of 20 to 25 reps. If the knee push up isn't challenging enough for you, start adding regular push ups to your workout routine.
Calories Burned
To calculate the number of calories burned doing the knee push up exercise, enter your weight and the duration of the exercise:

Related Upper Body Exercises
Try these other upper body exercises to tone, tighten and sculpt your triceps, biceps, chest, upper back and shoulders:
Biceps curl
Dumbbell lateral raise
Dumbbell triceps extension
Dumbbell triceps kickback
Did you know that dormant or inactive glutes are probably the main reason why most people struggle to grow their booty? If this is …
Increase your stamina and endurance with this intense bodyweight fat burner routine for women. A 30-minute full body workout, perfect for burning a ton of …
Move quickly from one exercise to the next while performing this 15-Minute Abs & Obliques Superset. Supersets help you finish your …