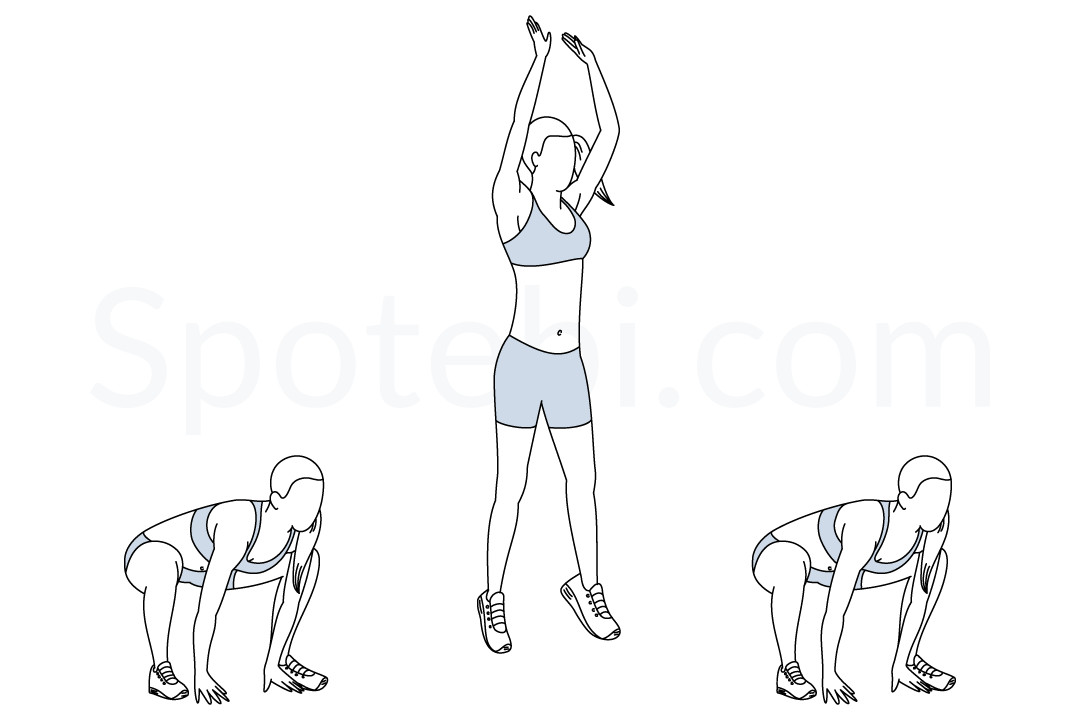 Primary muscles: Quads, glutes, hip flexors
Secondary muscles: Calves, hamstrings, inner thighs
Equipment: No equipment
Frog Jumps Instructions
1. Sit back with your feet in a wide stance and with the toes turned out at an angle.
2. Jump forward and up, land on your toes, and squat.
3. Jump back and return to the starting position.
4. Repeat this back and forth movement until the set is complete.
Proper Form And Breathing Pattern
Face front, keep your core engaged and your shoulders back. Point your knees in the same direction as your feet and squat down as low as you can without letting your knees go past your toes. Sit on your heels and jump with your arms back. Land softly on your toes and exhale as you squat.
From the Shop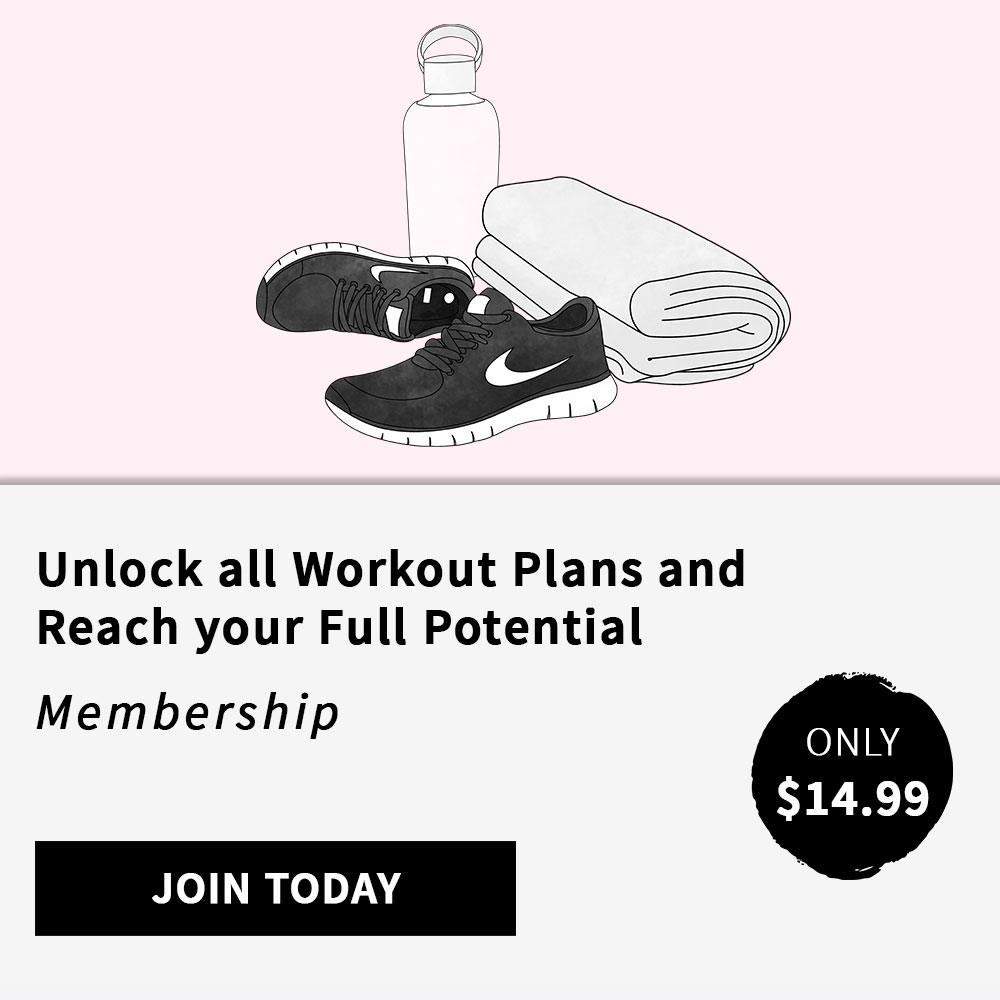 Exercise Benefits
The frog jumps is a plyometric exercise and the goal of this kind of training is to gain muscle mass and get fast, firm, and powerful muscles. Plyometric exercises get your heart rate up and help you build cardio fitness and muscle endurance. These exercises help you burn calories during the workout but you'll also get an afterburn effect, meaning you'll burn more calories in the next 24 to 48 hours.
Frog Jumps Demonstration
Sets And Reps
Before attempting to do frog jumps, practice doing bodyweight squats and jump squats. Once you've learned the technique start with 10 to 15 reps or 30-sec sets. Mix it up and add a couple of burpees for a full body workout.
Calories Burned
To calculate the number of calories burned doing frog jumps, enter your weight and the duration of the exercise:

Related Full Body Exercises
Try these other full body exercises to get your heart rate up and burn even more calories:
Quick feet
Skaters
Plank Jacks
Burpees
Did you know that dormant or inactive glutes are probably the main reason why most people struggle to grow their booty? If this is …
Increase your stamina and endurance with this intense bodyweight fat burner routine for women. A 30-minute full body workout, perfect for burning a ton of …
Move quickly from one exercise to the next while performing this 15-Minute Abs & Obliques Superset. Supersets help you finish your …