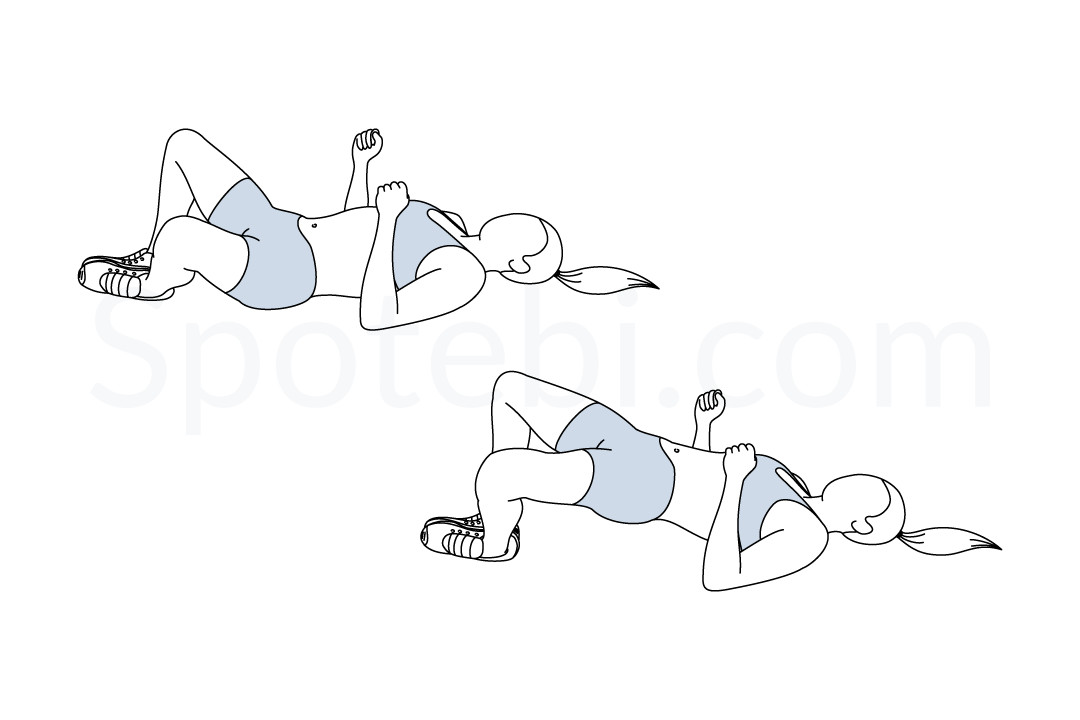 Primary muscles: Glutes
Secondary muscles: Core, hips, inner thighs
Equipment: No equipment
Frog Bridge Instructions
1. Lie on your back, bend your arms and knees, press the soles of your feet together, and let your thighs fall open.
2. Squeeze the glutes, lift the hips off the mat, and pause for 1 second.
3. Lower your hips and repeat the movement until the set is complete.
Proper Form And Breathing Pattern
Keep your core and glutes tight, and exhale as you push through the outside of your feet and your upper arms, to lift the hips off the mat. Maintain your knees relaxed and breathe in as you lower the hips back to the starting position.
From the Shop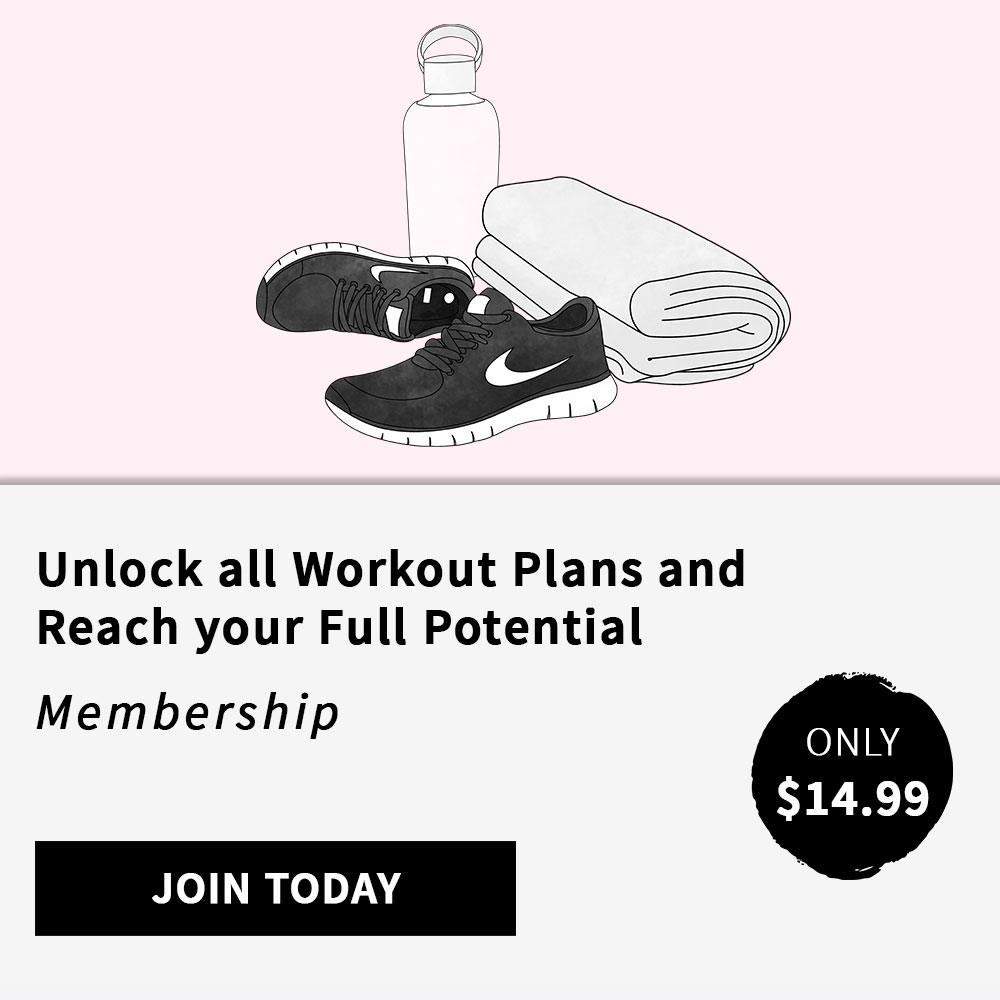 Exercise Benefits
The frog bridge activates and strengthens the glutes, core, and inner thighs. This exercise helps to lift and sculpt the buttocks and improves spinal stabilization.
Frog Bridge Demonstration
Sets And Reps
Start with 2 or 3 sets of 12 to 16 repetitions or do 2 or 3, 30-second to 1-minute sets. To activate your glutes to the max, pair the frog bridge with other glute bridge variations like the wall bridge, the single leg bridge and the advanced bridge.
Calories Burned
To calculate the number of calories burned doing the frog bridge, enter your weight and the duration of the exercise:

Related Lower Body Exercises
Try these other lower body exercises to strengthen, sculpt and tone your thighs, hips, legs and glutes:
Step up crossover
Curtsy lunge side kick
Front and back lunges
Pilates grasshopper
Flatten your abs and blast calories with these 10 moves! A belly fat burner workout to tone up your tummy, strengthen your core, and …
Want to know the secret to a perfect booty? Try this Brazilian butt workout to shape, lift and firm your booty fast! A 30-minute at-home exercise routine to tone …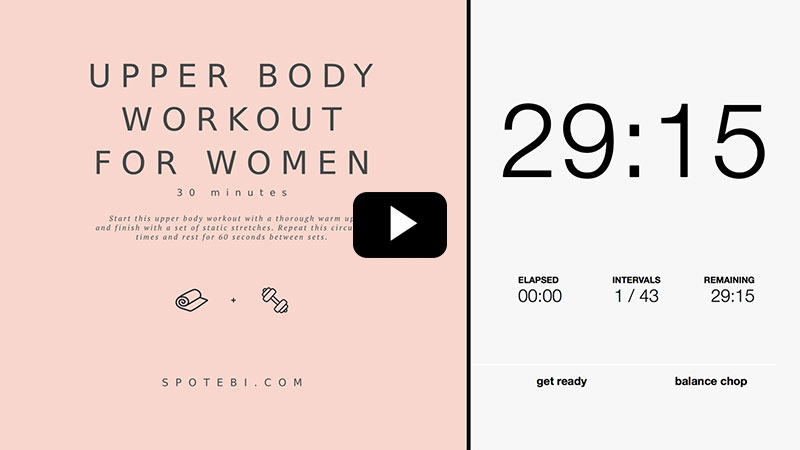 Look your best and get your arms, shoulders, back, and chest in tip-top shape with this 30-minute upper body workout. This strength …