Primary muscles: Quads, glutes, hamstrings
Secondary muscles: Legs, core
Equipment: No equipment
Flutter Kick Squats Instructions
1. Stand with your feet shoulder-width apart and with one foot forward and the other foot behind you.
2. Jump and switch leg positions.
3. Jump again, landing with your feet a little wider than shoulder-width apart, and squat.
4. Jump to return to the starting position and repeat the exercise.
Proper Form And Breathing Pattern
Keep your core tight and, as you jump, push from your back toes and land softly on your front heel. Move your arms in a way that resembles the running motion and keep your breathing pattern slow and steady.
From the Shop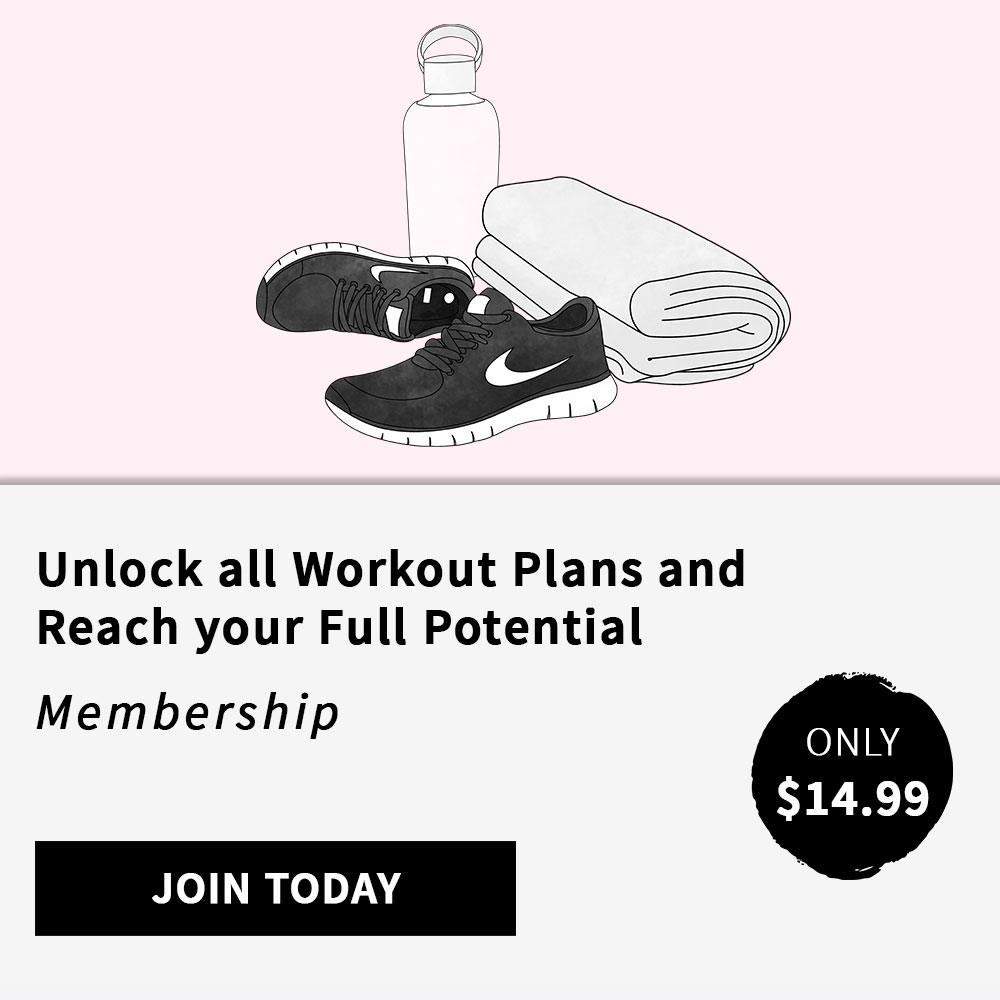 Exercise Benefits
Doing flutter kick squats gives you a great cardio boost. This exercise not only strengthens the lower body but also burns a ton of calories in a short period of time. This is an intense, high-impact exercise so, if you're a beginner, you should start practicing proper form with bodyweight squats. To prepare your body for more intense exercises and reduce the risk of injuries, you should always focus on improving your fitness level gradually.
Flutter Kick Squats Demonstration
Sets And Reps
Start with a 30-second set or do 8 to 10 repetitions. A great way to maximize your workout is to alternate high-intensity exercises with low-intensity ones. You can run in place for 1 minute and then do flutter kick squats for 30 seconds.
Calories Burned
To calculate the number of calories burned doing flutter kick squats, enter your weight and the duration of the exercise:

Related Full Body Exercises
Try these other full body exercises to get your heart rate up and burn even more calories:
Dumbbell thrusters
Squat thrust
Jump squat
Jumping lunges
Did you know that dormant or inactive glutes are probably the main reason why most people struggle to grow their booty? If this is …
Increase your stamina and endurance with this intense bodyweight fat burner routine for women. A 30-minute full body workout, perfect for burning a ton of …
Move quickly from one exercise to the next while performing this 15-Minute Abs & Obliques Superset. Supersets help you finish your …