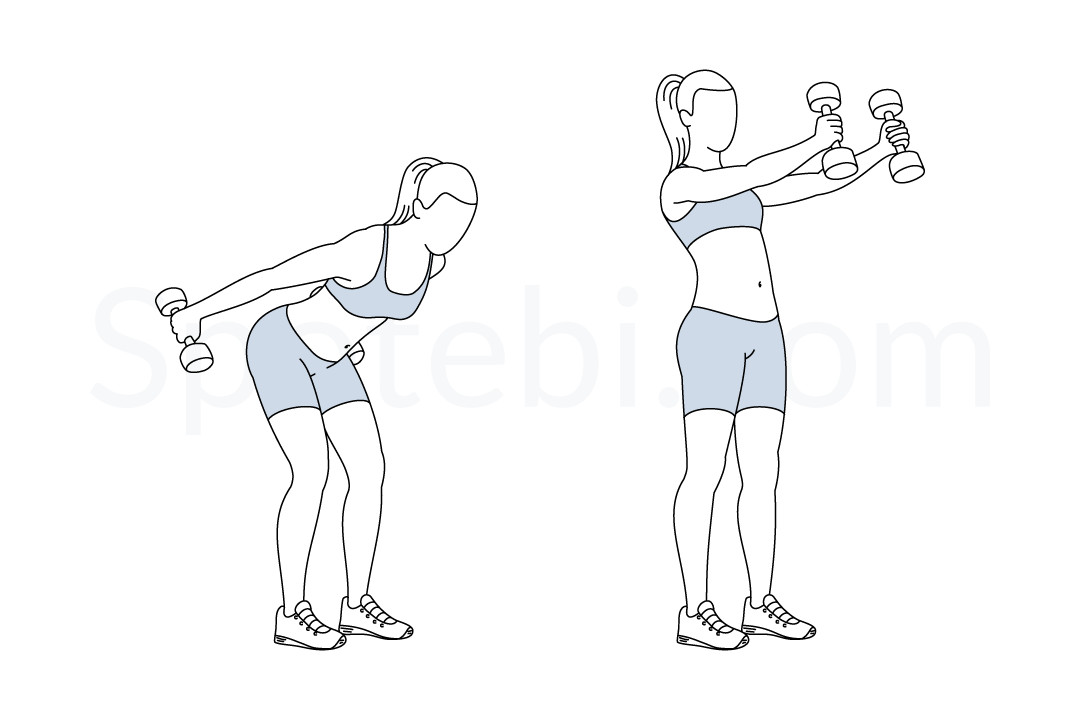 Primary muscles: Hamstrings, glutes
Secondary muscles: Core, quads, hips, shoulders, arms
Equipment: Dumbbells
Dumbbell Skier Swing Instructions
1. Start with your feet hip-width apart and hold a dumbbell in each hand.
2. Push your hips back and swing the dumbbells behind you.
3. Explosively thrust your hips forward, swing the dumbbells to the front, and squeeze your glutes as you come to a full stand.
4. Repeat this movement for the duration of the set.
Proper Form And Breathing Pattern
Engage your core, keep your knees soft, and maintain your spine and neck neutral and with a slight natural arch. Breathe in as you thrust your hips and swing your arms forward. Squeeze your glutes as you come to a full stand, and then exhale as you push your hips back and return to the starting position.
From the Shop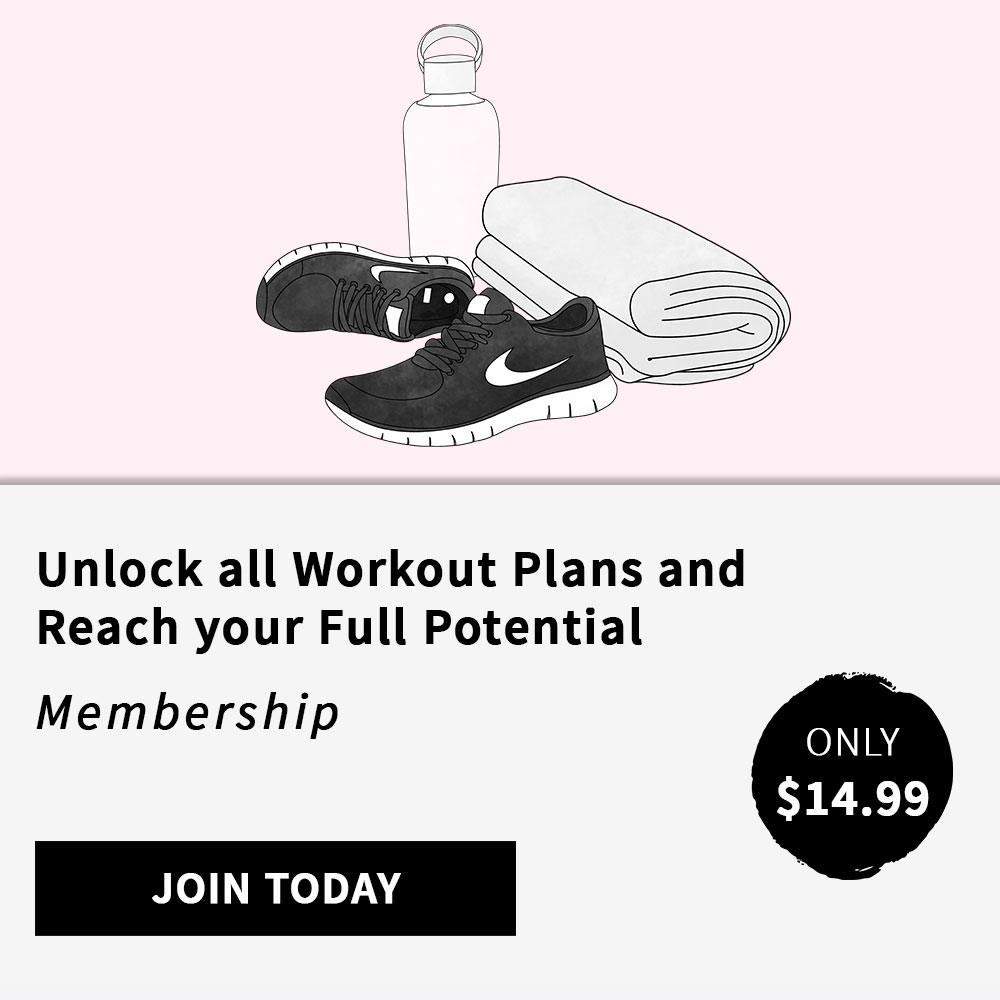 Exercise Benefits
The dumbbell skier swing is a full body exercise that strengthens the glutes and hamstrings, tightens the core, and tones the quads, hips, shoulders, and arms. This exercise increases core strength and stability and helps to improve posture.
Dumbbell Skier Swing Demonstration
Sets And Reps
Do 2 or 3, 60-second sets of dumbbell skiers. To speed up your metabolism and jumpstart your weight loss, pair this move with the spiderman plank, the step up with knee raise and the skaters exercise.
Calories Burned
To calculate the number of calories burned doing the dumbbell skier swing, enter your weight and the duration of the exercise:

Related Full Body Exercises
Try these other full body exercises to get your heart rate up and burn even more calories:
Crab toe touches
Single arm dumbbell snatch
Knee to elbow kickback
Balance chop
Flatten your abs and blast calories with these 10 moves! A belly fat burner workout to tone up your tummy, strengthen your core, and …
Want to know the secret to a perfect booty? Try this Brazilian butt workout to shape, lift and firm your booty fast! A 30-minute at-home exercise routine to tone …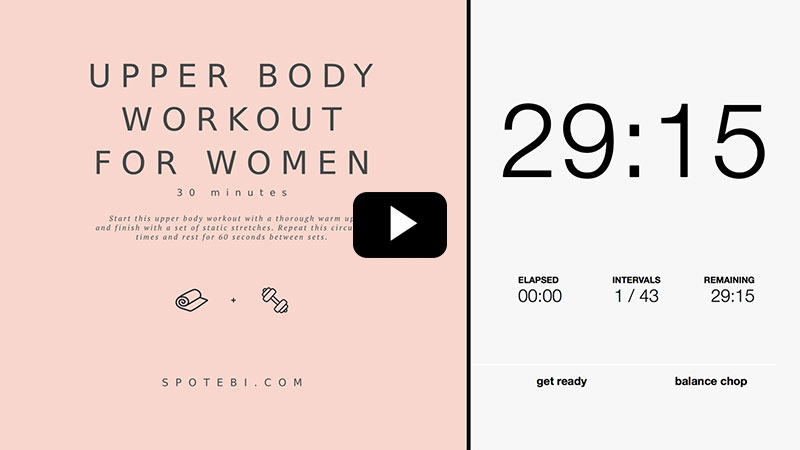 Look your best and get your arms, shoulders, back, and chest in tip-top shape with this 30-minute upper body workout. This strength …