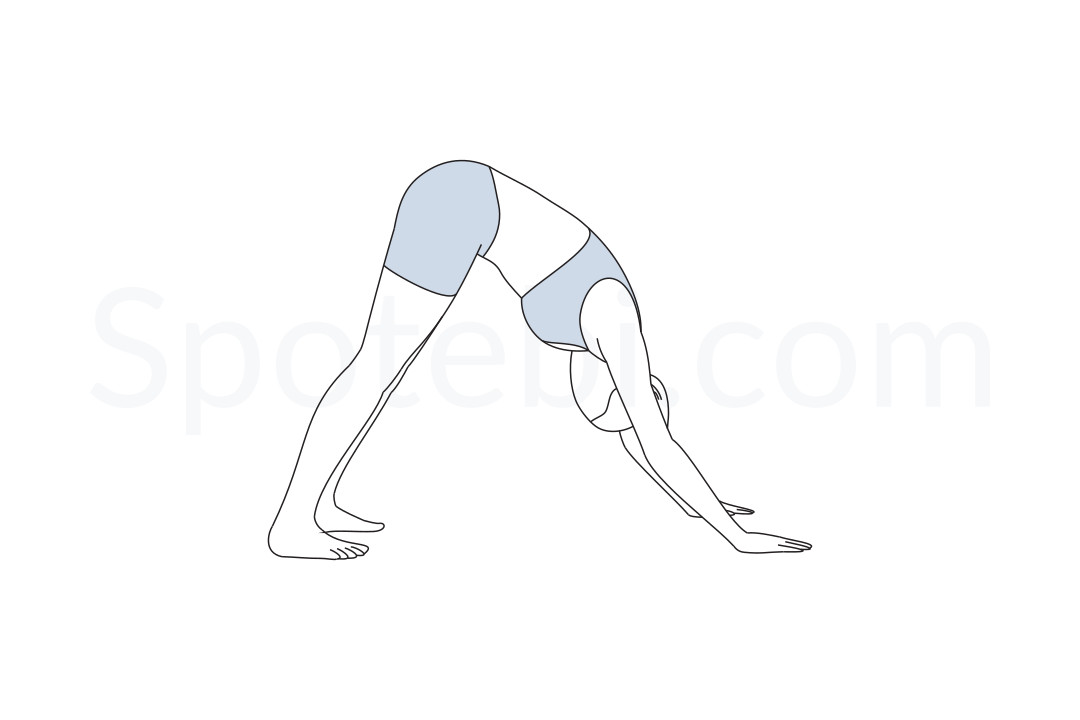 Downward Facing Dog Pose Instructions
1. Start in plank pose with your shoulders on top of your wrists and your heels on top of the balls of your feet.
2. Without moving your hands or your feet, lift your hips up and back.
3. Stay in downward facing dog pose for 1 to 3 minutes.
Mindfulness Practice
Breathe deeply and smoothly and be aware of your body. Spread your fingers as you press down, and maintain your wrists and elbows straight. Open your shoulders and remove all tension from your neck. Straighten the knees, press your thighs back, lift the hips higher and push your heels down.
From the Shop
Adho Mukha Svanasana Benefits
The downward facing dog is a great pose to relieve stress and calm the brain. This pose elongates the spine, stretches your arms, shoulders and legs, and eliminates stiffness and back pain. It also strengthens the upper body, boosts circulation, and invigorates the whole body.
Contraindications
Pregnancy, gastrointestinal problems, carpal tunnel syndrome, high blood pressure, and headache.
Preparatory, Complementary and Follow-Up Poses
Start with plank, standing forward bend or cat cow pose and then progress to downward facing dog. Follow-up with standing forward bend or any other standing pose.
Related Yoga Poses
Try these other yoga poses to relax and relieve stress and tension:
Cat pose
Cow pose
Legs up the wall pose
Corpse pose
Did you know that dormant or inactive glutes are probably the main reason why most people struggle to grow their booty? If this is …
Increase your stamina and endurance with this intense bodyweight fat burner routine for women. A 30-minute full body workout, perfect for burning a ton of …
Move quickly from one exercise to the next while performing this 15-Minute Abs & Obliques Superset. Supersets help you finish your …