Primary muscles: Abs
Secondary muscles: Upper back, hips, glutes, core
Equipment: No equipment
Exercise for the opposite muscles: Bird dogs
Crunch Chop Instructions
1. Lie on your back with the arms extended above your head, clasp your hands and raise the legs toward the ceiling.
2. Lift your shoulders, open the legs and chop your hands through your legs.
3. Return to the starting position and repeat until the set is complete.
Proper Form And Breathing Pattern
Keep your core engaged and breathe out as you crunch and chop your hands through your legs. Maintain your back, head, and neck neutral, and inhale as you close your legs and slowly lower your upper body back to the floor.
From the Shop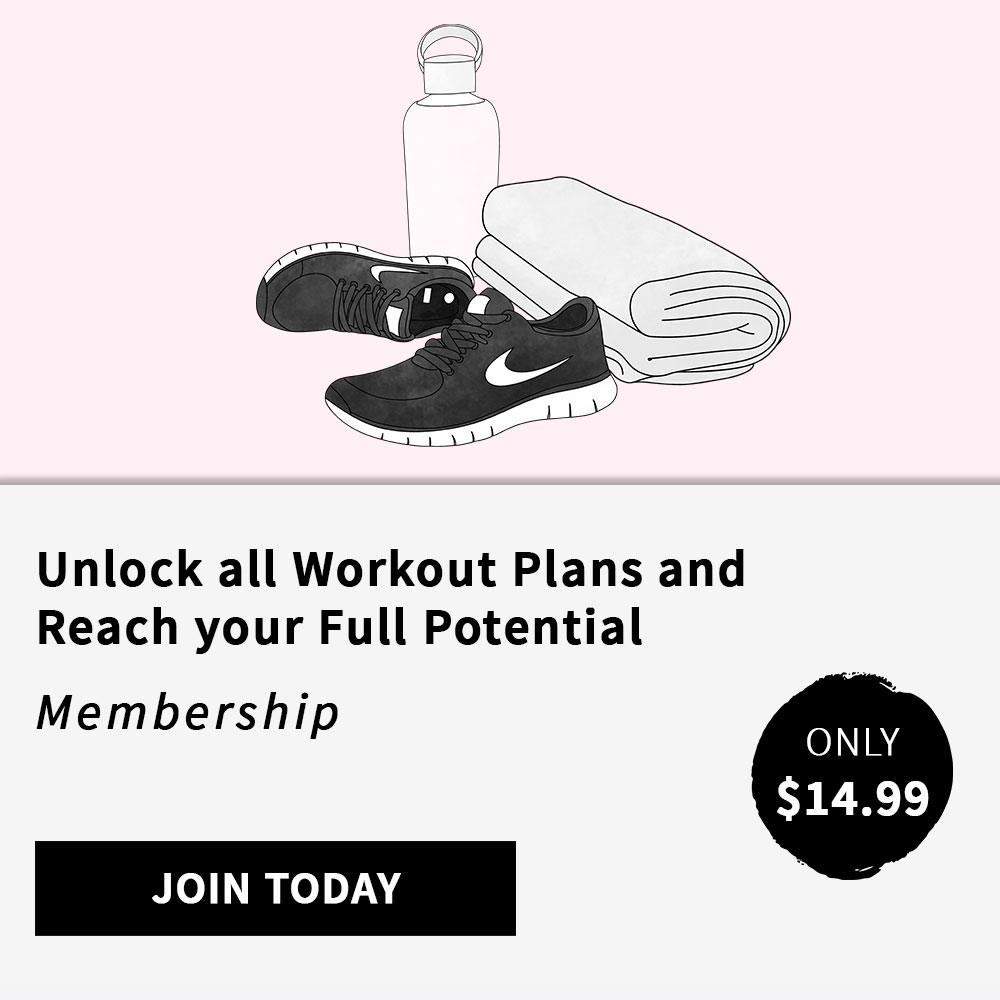 Exercise Benefits
The crunch chop actively engages your core, hips and glutes, and improves muscle strength and endurance. This exercise helps to tighten your core, tones your abs, and flattens your belly.
Crunch Chop Demonstration
Sets And Reps
Try to complete 2 or 3, 30-second to 1-minute sets. For a complete core workout, pair the crunch chop with plank bird dogs, bicycle crunches and the dumbbell plank rotation.
Calories Burned
To calculate the number of calories burned doing the crunch chop, enter your weight and the duration of the exercise:

Related Core Exercises
Try these other core exercises to tighten, sculpt and strengthen your abs, obliques, lats and lower back:
Star toe touch sit ups
Side crunch leg raise
Dumbbell leg loop
Side plank rotation
Did you know that dormant or inactive glutes are probably the main reason why most people struggle to grow their booty? If this is …
Increase your stamina and endurance with this intense bodyweight fat burner routine for women. A 30-minute full body workout, perfect for burning a ton of …
Move quickly from one exercise to the next while performing this 15-Minute Abs & Obliques Superset. Supersets help you finish your …