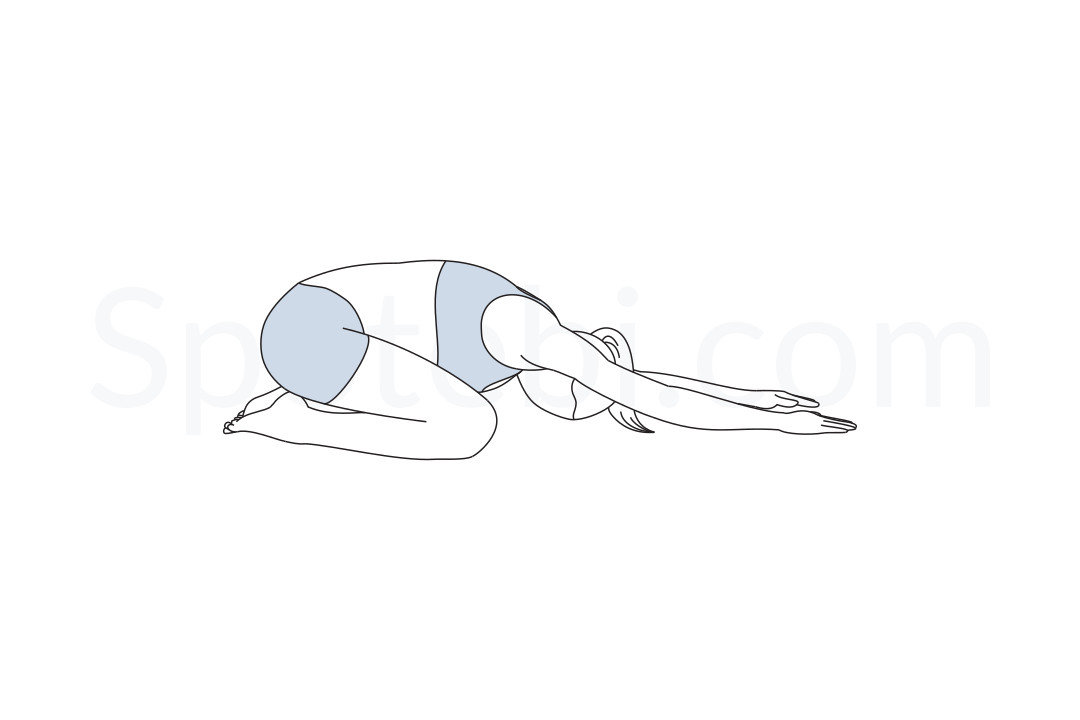 Child's Pose Instructions
1. Get down on your hands and knees.
2. Sit on your heels, separate the knees, lay your torso down and stretch your arms in front of you.
3. Rest your forehead on the mat and relax for 30 seconds to 1 minute.
Mindfulness Practice
Keep your knees wide, your toes together, and extend your arms as far as you can. Rest your forehead on the mat, breathe slowly, and, as you exhale, try to deepen the stretch. Relax as you feel the stretch in your hips and lower back and release all tension.
From the Shop
Balasana Benefits
The child's pose is a great stretch for the lower back, glutes, hips, thighs, knees, and ankles. This is a very soothing and calming pose that you can use every time you feel stressed or overwhelmed. This pose also relaxes the spine, shoulders, and neck, and massages your internal organs.
Contraindications
Pregnancy, knee, or hip injury.
Preparatory, Complementary and Follow-Up Poses
Balasana is a resting pose that can precede or follow any other yoga pose.
Related Yoga Poses
Try these other yoga poses to relax and relieve stress and tension:
Mountain pose
Upward salute pose
Standing half forward bend pose
Standing forward bend pose
Did you know that dormant or inactive glutes are probably the main reason why most people struggle to grow their booty? If this is …
Increase your stamina and endurance with this intense bodyweight fat burner routine for women. A 30-minute full body workout, perfect for burning a ton of …
Move quickly from one exercise to the next while performing this 15-Minute Abs & Obliques Superset. Supersets help you finish your …