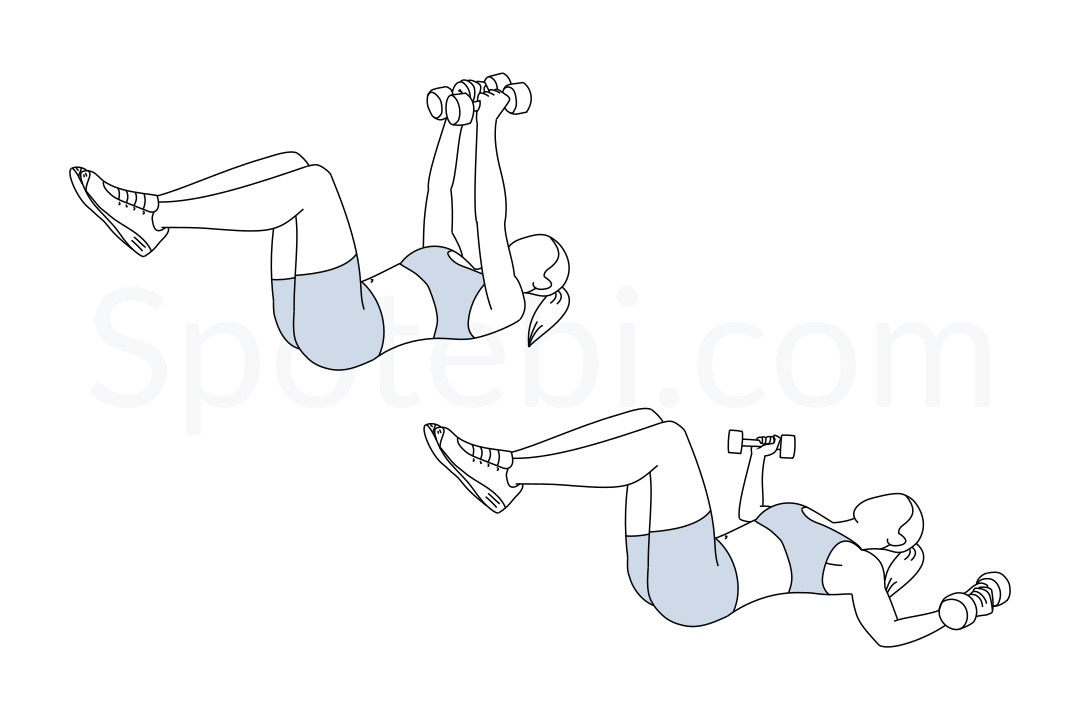 Primary muscles: Chest
Secondary muscles: Shoulders, arms
Equipment: Dumbbells
Exercise for the opposite muscles: Dumbbell bent over row
Chest Fly Instructions
1. Lie down on the mat with a dumbbell in each hand, your arms up, and the palms of your hands facing each other.
2. With your elbows slightly bent, lower your arms out to sides until you feel a stretch in your chest muscles.
3. Return to the starting position and repeat the movement.
Proper Form And Breathing Pattern
When doing the chest fly exercise, remember to lift your knees so that your back does not come up off the mat. Breathe in as you lower your arms and breathe out as you lift the dumbbells back up. Keep your elbows slightly bent and your arms stationary throughout the entire movement. The movement should only occur at the shoulder joint.
From the Shop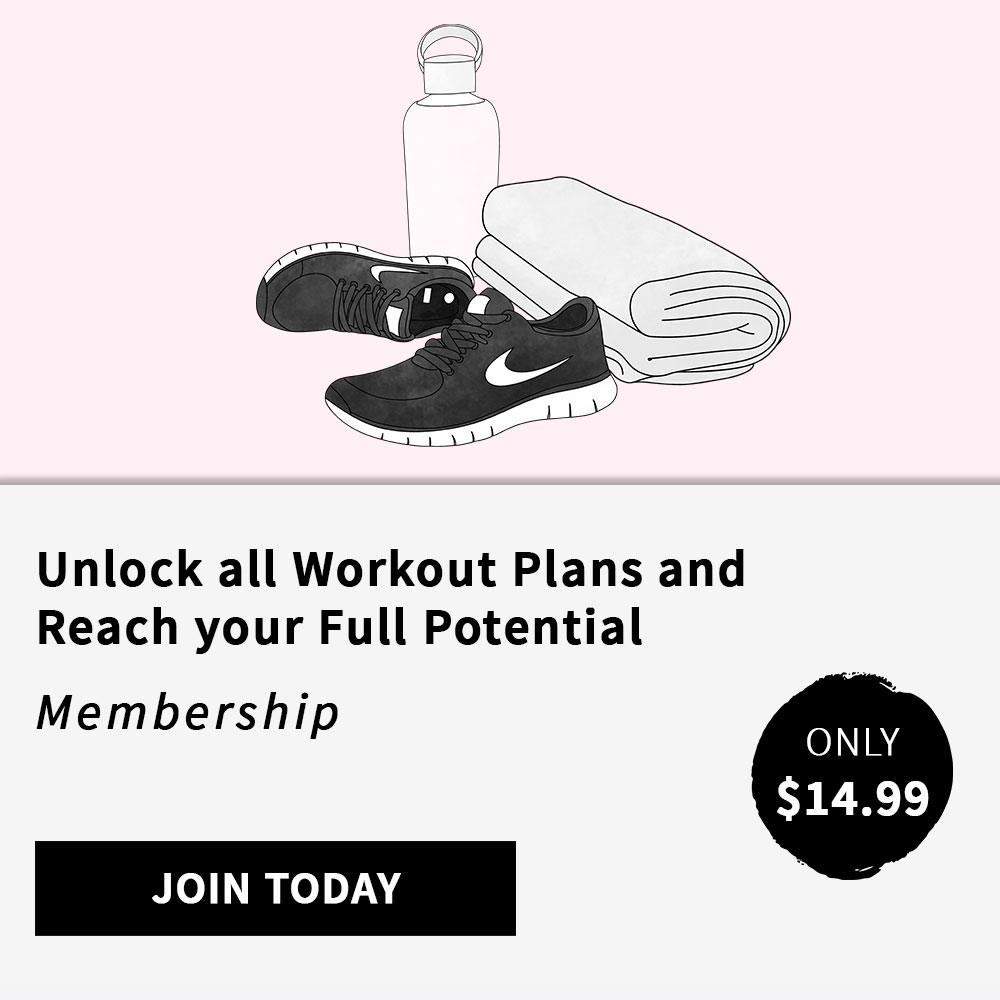 Exercise Benefits
The chest fly is an exercise that targets the chest muscles. Women often avoid chest training, but neglecting your chest can create muscle imbalances in the body that can lead to bad posture, injuries, and the inability to perform other exercises correctly. If you want a sculpted, beautiful and healthy body you need to work all muscle groups.
Chest Fly Demonstration
Sets And Reps
Start with 2 sets of 10 repetitions and increase the number of sets and reps over time. Women can do different exercises to train their chest area. Those exercises include the chest fly, push ups, chest press, and pullover. You should try to do at least one or two chest exercises every time you do an upper body workout.
Calories Burned
To calculate the number of calories burned doing the chest fly, enter your weight and the duration of the exercise:

Related Upper Body Exercises
Try these other upper body exercises to tone, tighten and sculpt your triceps, biceps, chest, upper back and shoulders:
Dumbbell pullover
Dumbbell chest press
Dumbbell punches
Dumbbell shoulder press
The secret to burning calories and ultimately losing weight is to maximize the efficiency of your energy systems. This 20-Minute Metabolism …
Work your legs and booty from all angles with this 29-minute bodyweight workout. A lower body and cardio routine that will help you sculpt long and lean muscles and burn off body fat …
Flatten your abs and blast calories with these 10 moves! A belly fat burner workout to tone up your tummy, strengthen your core, and …